Potterheads: Celebrate Harry's Birthday with 4 Exciting Events
Attention Potterheads! July 31st is our favorite wizard's birthday - and we're celebrating it with four exciting events that week.
Harry was born on July 31, 1980, so this year we'll be celebrating his 37th birthday!
Check out a list of the exciting events below.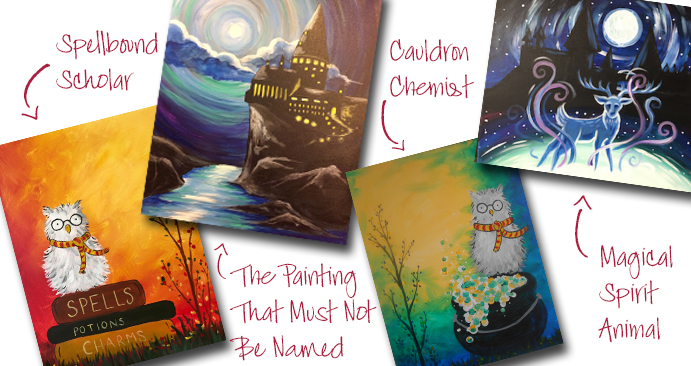 We have four painting events scheduled for Harry's birthday week. We've brought back two popular paintings and are debuting two brand new paintings, including a black light class!
All classes are open to guests ages 12+. Non-alcoholic butterbeer will be available for purchase at the studio for those painters under 21.
Dress up as your favorite wizard or wear your house's colors!
Spellbound Scholar - Sunday, July 30 at 12pm
Register:
https://www..../event/178081
The Painting That Must Not Be Named - Sunday, July 30 at 3pm
Register:
https://www..../event/178083
Cauldron Chemist - Monday, July 31 at 7pm
Register:
https://www..../event/175638
Magical Spirit Animal - Black Light Class - Saturday, August 5 at 8:30pm
Register:
https://www..../event/180447