8 Things to Do with Your Mom for Mother's Day
While gifts are nice, what Mom probably really wants for Mother's Day is to spend time with you. The activity you choose is secondary to the fact that you're enjoying each other's company. If you're stumped for ideas on things to do with your mom, we've got a few smashing ideas to get the ball rolling. No matter what her personality or yours, there's definitely an idea or two here to help you plan the best Mother's Day ever.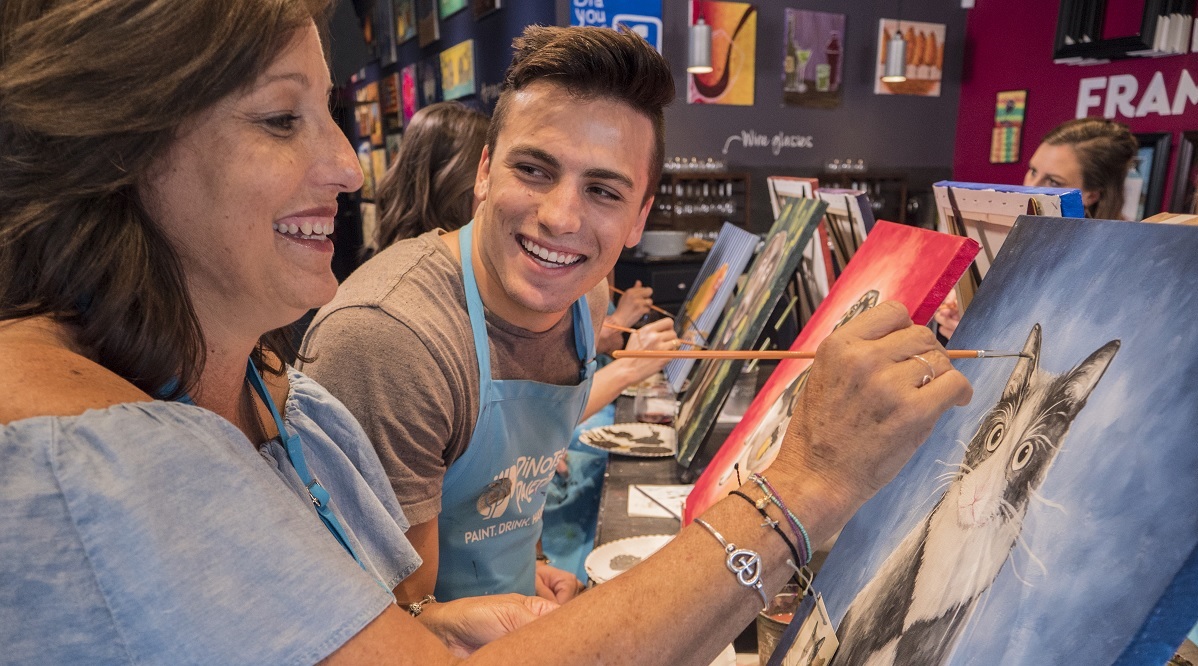 1. TAKE A CLASS
Learning something new together is a great way to bond. Even if it turns out you're both terrible at the activity, it's fun to spend the whole time giggling at your shared ineptitude. Don't be afraid to try something really out there! There's no time like the present to try your hand at sushi-making, pottery, bouldering… whatever strikes your fancy!
2. DO TO-DOS TOGETHER
You know that big daunting project your mom's been talking about forever and hasn't gotten around to yet? Surprise her with the supplies to complete it as a team. Refinishing a drab piece of furniture, piecing together a quilt, or planting the colorful flowerbeds she's always wanted would all be great options. Not only does she get to spend Mother's Day with you, she gets a major to-do item checked off her list. Talk about the perfect gift!
3. WINE AND DINE (OR JUST WINE & WINE)
Hit up a local winery (or two or three or six, we won't judge) and find a few new favorite wines. Most of the country enjoys pretty fantastic weather around Mother's Day, so there's no better time to stroll through a beautiful vineyard. Treat her to a meal at the winery's restaurant afterward.
4. FIND YOUR ZEN
Treat mom to some well-deserved pampering at a spa. What better way to catch up than wrapped in seaweed with cucumbers over your eyes? For all the times you kept her awake and caused her stress during your teen years, she's definitely earned a day at the spa with you.
5. GET A RUSH
Mom not the seaweed-wrap type? Go the opposite direction and enjoy doing something daring together. From tamer activities like go-kart racing or water skiing to full-on adrenaline rush outings like sky diving or bungee jumping, it's sure to be a memorable Mother's Day.
6. HIT THE ROAD
If you've got a few days, make your Mother's Day a Mother's Weekend! Road trip it to a fun locale where you can spend the weekend sight-seeing, antiquing, lying on the beach – whatever you think she'd love.
7. GO DOWN MEMORY LANE
If your mom is anything like most moms, she's got a box (or a closet!) full of old photos and unopened scrapbooking materials. Unbox those stored memories and make them into albums she can enjoy anytime. Reminiscing over the photos as you make the scrapbook will be a welcome blast from the past and reminder of all the fun times your family has shared together.
8. PAINT AND SIP
She loves art, she loves wine, and she loves you. What better way to spend Mother's Day than by combining the three? A Mother's Day paint and sip class is a perfect activity for the two of you to enjoy together – even better than brunch!