Project Pet at La Vista
This blog celebrates pets and why Project Pet is one of the most loved painting events that we have at Pinot's Palette La Vista.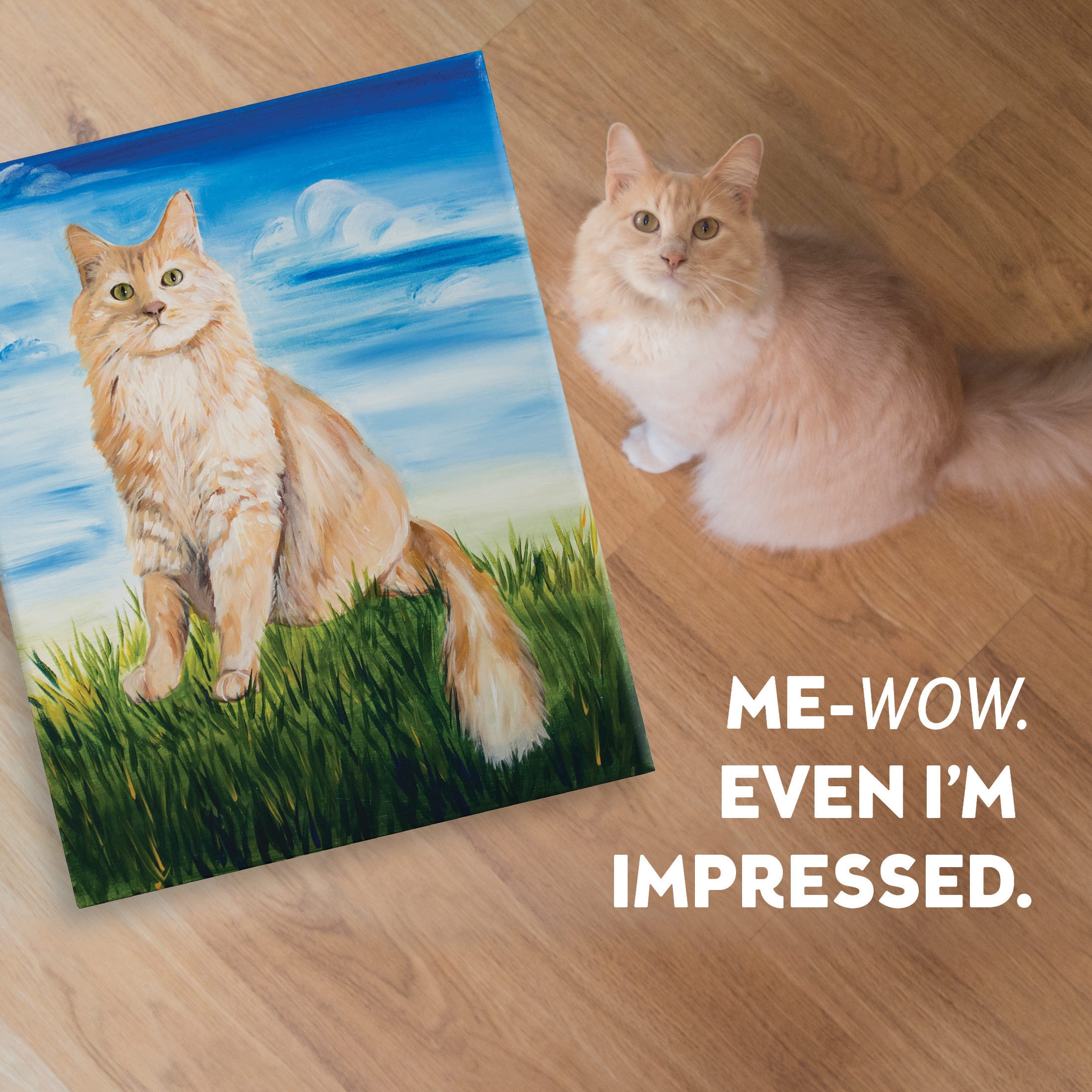 Animals are important in the lives of humans. They can be loyal companions, improve the health of their owners, improve emotional development, and even save lives. Introducing an animal into a family brings new responsibilities, trust, and unconditional love.
If you have ever owned a pet, you understand that pets become a part of the family and have personalities, likes, and dislikes. Pets are not just a part of the family, they are an extension of the family. As a result, painting a portrait of your pet is a deeply personal endeavor. It is time spent honoring your relationship or memory.
Project Pet paintings are often traditional (painted to look like our beloved pet). However, you can let your imagination take over and paint other fantastic variations. Our customers have created adorable cocker spaniels, fluffy kittens, pop art pugs, Siamese Santa cats, haunted Halloween hamsters, beloved turtles, cuddly guinea pigs, and stately horses…to name just a few of the wonderful paintings that have come to life on canvas.
What is the magic of Project Pet? It's the tools we provide with your assistance. You send us a photograph of your pet…then we use that photo and actually have the photo printed onto the canvas, allowing you to have an accurate representation of your pet as you begin painting.
Of course, that means a GREAT pet portrait starts with a GREAT photo!
Here are some tips for success:
• 1 pet per person/per photo
• Highest resolution possible
• Pet is clear and in the foreground with no furniture, objects, grass, etc. blocking any body parts
• Pet is centered in the photo either FULL BODY or HEAD SHOT, with no cropped off edges.
• Our best advice is to take a photo of your pet with the best camera you have outside during the day, under a shaded area (like your front porch, back patio, or inside near a window).
Remember, the better your photo is, the easier the painting process will be.
If this painting interests you, check out our events calendar. We offer Project Pet paintings every few months.