Paint Party
It's party time! What are some of your best memories? For lots of us, those are memories of a celebration of some sort. Weddings, birthdays, anniversaries , baby showers, retirement parties and, well you get the idea.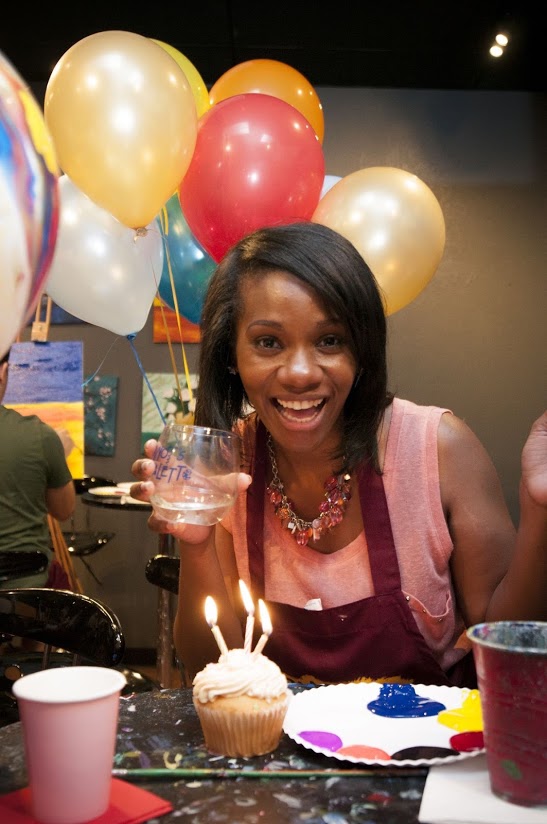 Recently I was having a conversation with my niece about her son's birthday party. She was feeling a little behind in planning, and had expressed how bad she felt. I assured her that in the end as long as he felt loved and celebrated, that was all that mattered. I confessed to her that for my boys, I really went all out every year. To the point of having to out do the last year's party AND make the celebrations equal for each son. Looking back, I don't think all the self imposed pressure to throw the best party was necessary. My boys probably couldn't tell you what we did for each celebration year to year. BUT I hope they would remember how special they were treated and celebrated.
Here are a few key elements to a memorable celebration:
1. Make it personal- If there is a celebrated person/couple consider their personal style/ likes and dislikes from simple customization like using their favorite colors, to offering their favorite foods.
2. Have a little element of surprise - maybe a note/video or surprise visit from a special guest, or create a photo collage.
3. Take lots of pictures! From staged organized group shots to selfies and action/candid pictures.
Today there are many ways to share memories through social media (and I am all about it), but there is no better way to celebrate a special occasion than gathering together with loved ones.
Cheers!