Give your walls personality
Let your personality shine from your walls!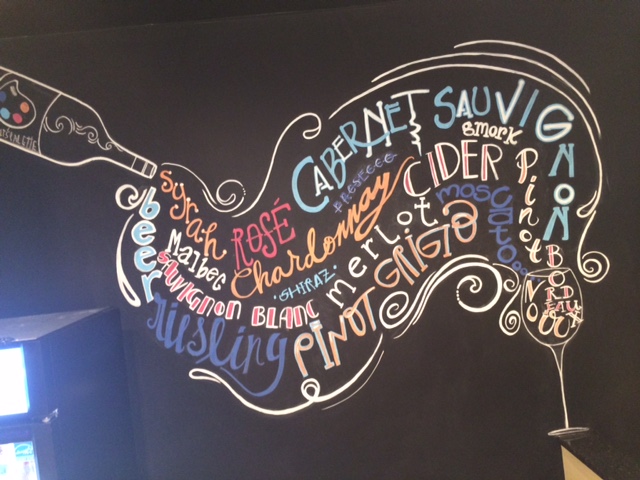 Today there are many fun options for wall decor. Chalk board paint, paint that glows in the dark, even paint that is magnetized! Sound too trendy? Not ready to take the risk, or maybe you are renting and unable to paint the wall? Put the paint and some personality on a canvas!
When you paint with us at Pinot's Palette, we use acrylic paint- you can write on the painted canvas with chalk! Did you know that?
So your "mood" can change and you can easily erase and recreate a new vibe on your art!
Maybe welcome guests or leave love notes for your kids.
My home away from home as a new business owner is the studio. So the lovely and very talented Inessa (one of our fabulous art instructors) has created this awesome mural that reflects mine and our teams personality (love of wine/beer/cider tasting) with fun art expression!
Inspired? Join us for a fun experience- Painting, tasting, singing, dancing,shopping...