Make it special
Abby had been counting the days to her birthday party. She had invited her friends, helped her mom bake cupcakes, and most exciting of all had looked through the many painting choices in the Pinot's Palette-Dulles on-line library. She could hardly wait to paint with her friends.
But her mom's squeal of delight as they entered the studio made our day! As excited as Abby was for the party, her mom was anticipating the celebration for weeks as well.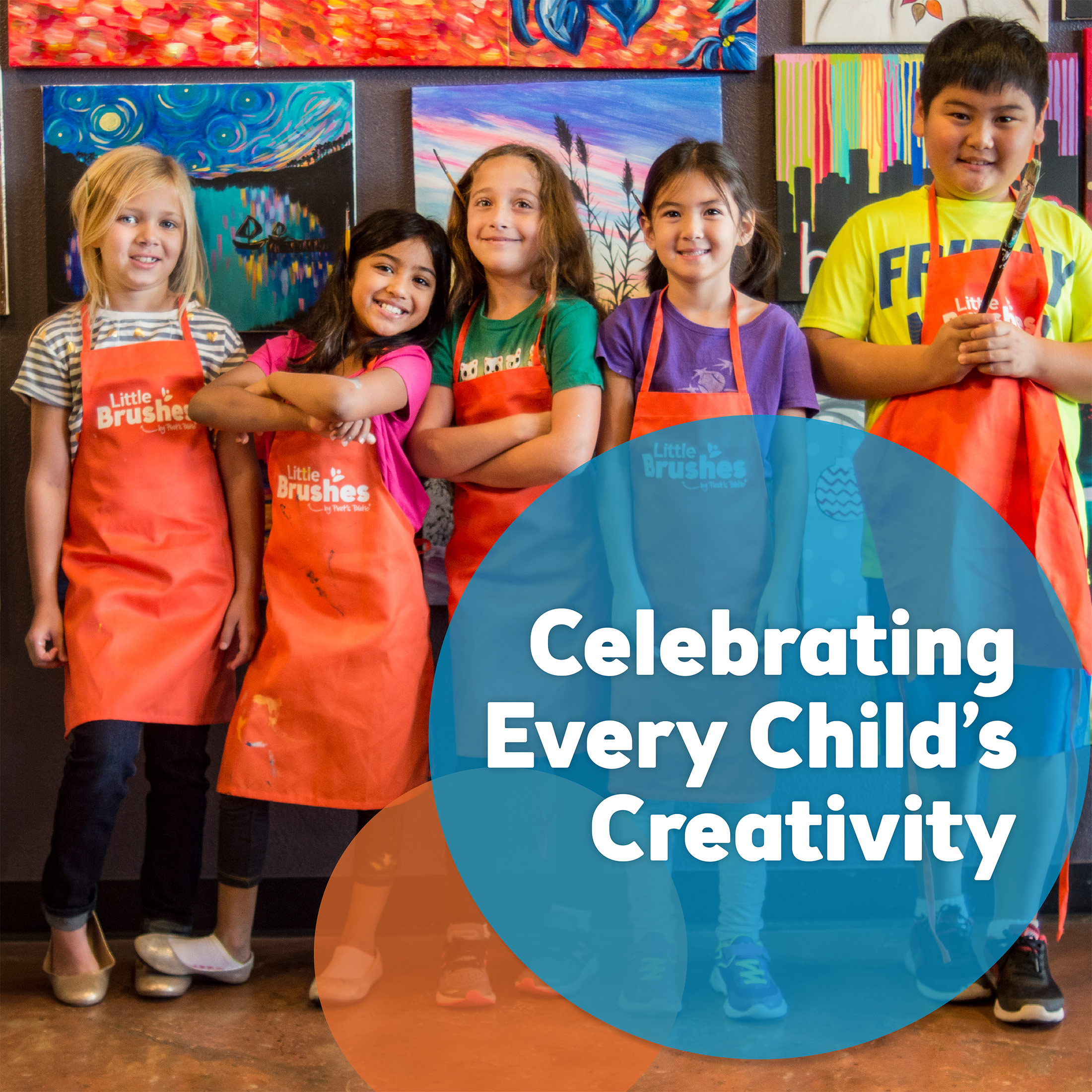 As they opened the doors to the studio with the cake and decorations in hand, Abby's mom squealed with delight when she saw the custom painted canvas for her daughter. They were thrilled to have such a special memento to take home. All of her friends could sign this custom canvas in chalk, then she can take a picture, erase it and have this creative chalkboard in her room.
Sadie and her mom planned her paint party together too. Once they decided on Serene Sea Turtle for the feature painting, Sadie requested to paint hers with blue and green. That's great we thought, she knows what she likes and we respect that! :)
As the artist helped set up the party table with the home made, beautifully decorated cake, Sadie's mom commented that the cake and party plates/napkins matched the painting. Sadie just smiled big and said,"I know, mom! that's why I picked this one"
As the birthday guests arrive, they grab an apron, put their belongings in a cubbie and look around at all of the paintings on the wall. "What are we painting?" "I don't think I can do it?" "Can I paint a kitty, instead?" the artists are accustomed to hearing lots of questions... Soon the artist will take the stage and explain how things work, answer those questions, and get the party started!
The masterpieces are completed, and the birthday guests sign their names. Now cake, maybe pizza or snacks too. Then the young artists get to show off the finished paintings by gathering on the stage for pictures. Pinot's Palette will take one with the kid's faces hidden behind their art, and then... It is what we call the "parent paparazzi" . Parents arrive to pick up their children, and enjoy taking pictures and seeing all of the great art being displayed.
After the guests have left and the moms and dads have paid the tab, gathered the birthday gifts and paintings...
The best part...
The artists take care of clean up. The birthday girl/boy and parents get to go home and continue to enjoy the special day they created.
Share https://www.pinotspalette.com/dulles/kids-painting-party | https://www.pinotspalette.com/dulles/kids-painting-party