Get A Head Start On Thanksgiving With These Make-Ahead Recipes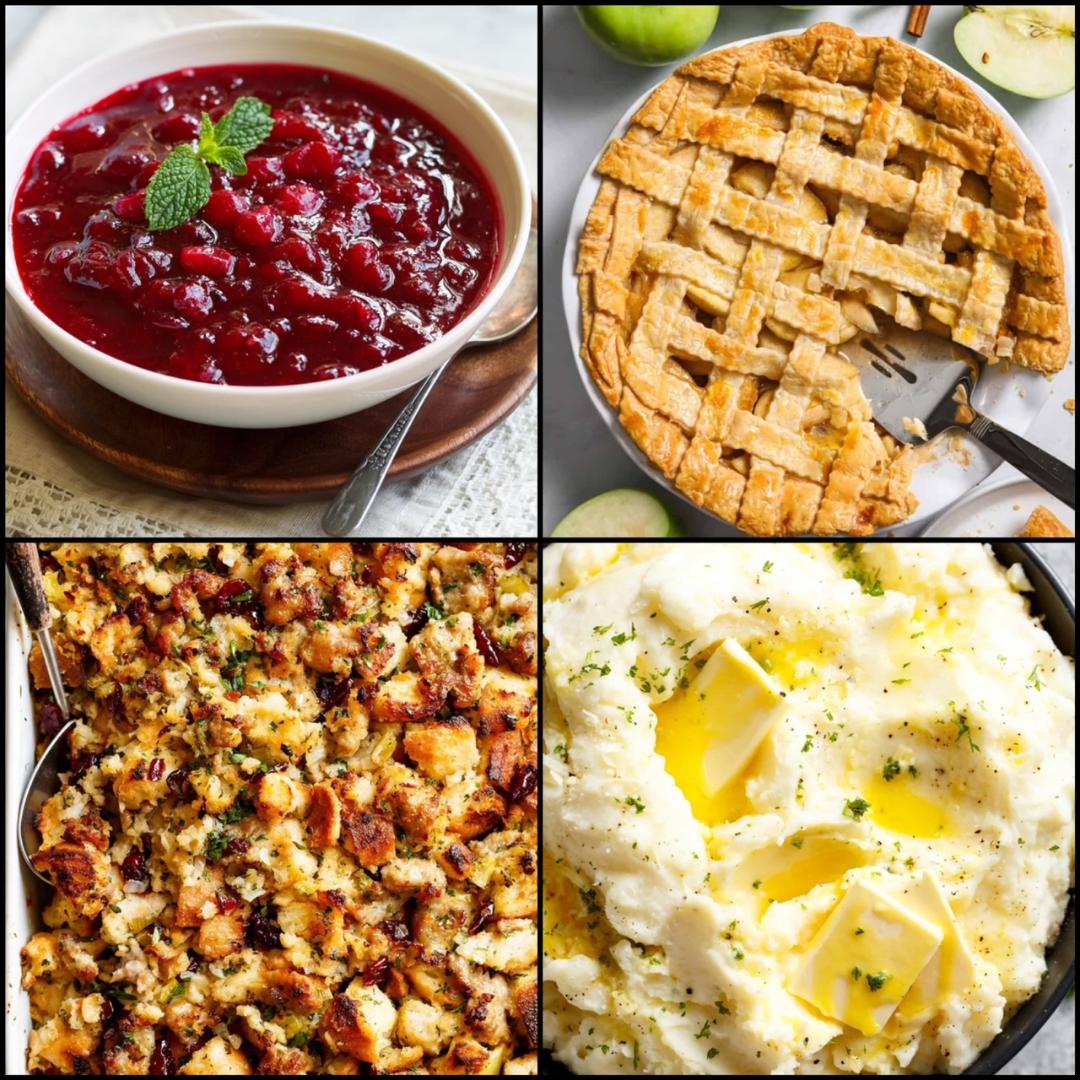 This season, when there's too much to do and too little time, you may be in need of some assistance... And we're here to help. We've found a few helpful tips for making this year's Thanksgiving dinner as easy and stress-free as possible. Be able to enjoy the holiday and all that it means with loved ones, by planning ahead for your meal, no matter how you're going to contribute this year!
Whether you're simply bringing a dish or two to someone else's house, or in charge of making everything at your own, we have a few suggestions on how to do so, with ease.
If you're making the whole meal for your guests, at home, plan ahead. That's the number one rule for this to work smoothly and efficiently. There are so many amazing dishes you can make ahead of time, and reheat the day of. Whether you make it weeks in advance and freeze until turkey day, or make some things a day or two before, it will help so much!
While the turkey is the main event in the average home, that's the one you'll want to give your full attention, the day of. Aside from your turkey and ham, which are easy to "pre-make" anyways, as they come, basically ready to cook, there are many side dishes out there that are perfect to make weeks ahead of time, and reheat on the big day!
**Here's how to make some classic, Thanksgiving dishes, ahead of time and freeze them until the day of:
Mashed Potatoes
https://www....tatoes-225440
Gravy
https://www....kitchn-132850
Dinner Rolls
https://www....kitchn-197254
Pie crust or the whole pie
https://www....kitchn-212636
Stuffing
https://www....ffing-3364254
Cranberry sauce
https://www....sauce-3160641
Sure, things tend to get a bit more hectic this time of year. With more traffic on the roads, people in the stores, and lines at checkout in every store, it can be crazy out there! BUT we have a great way for you to unwind after all of those long days (and after the stress of holiday day planning and hosting, too)!
If you live in or around The King County area, come in to our studio and enjoy some time, sans chaos, where you can paint and drink with with friends and family! We offer a large variety of class times and painting styles, so there's something for everyone! Whether you a first-time painter or enjoy dabbling in the pastime, from time to time, you'll love a class at Pinot's Palette, Federal Way!
Perhaps you have kids home from college break, or relatives in from out of town... A fun night out at Pinot's is a perfect way to spend time together, catching up and bonding over a creative activity! We have delicious wine, fun music, and lots of seasonal paintings coming up to really get you in the mood for the holidays! Our classes make the perfect girls' night out or date night idea for the Raleigh area and more!
Check out our site below and sign up for a class! We have so many wonderful ones coming up, and our seasonal ones tend to be some of the most popular, as well! See which one you want to come paint and bring all of your friends along, to partake in the fun!