Christmas In July & Tons Of Other Amazing Classes Coming Up!
Join us for some of these fabulous classes! Can't pick between them all?? Sign up for more than one and save!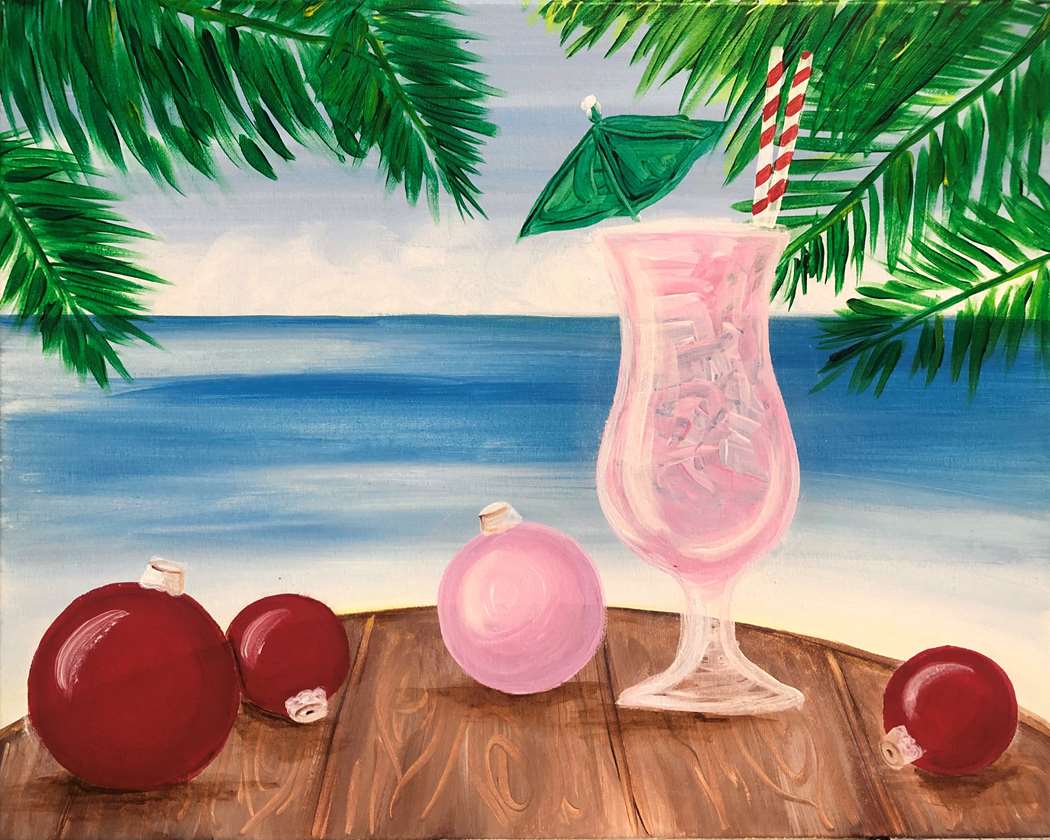 As June winds down and we enter the month of America's independence celebration, there's a little something called, 'Christmas In July'...
Can't wait until December to add a little holiday cheer into your life? No problem!
Join us AND The Hallmark Channel for a some celebrating in the honor of Christmas and all that's merry and bright.
BUT that's not all...
We're also offering classes the kids will love, some beautiful floral and landscape artwork, and so much more!
Here's what's coming up:
*** JULY 4TH ***
6/29 Red, White, & Boom!
Dynamic and full of sparkle—imagine some Red, White and BOOM in your home!
https://www..../event/541831
7/2 Star Spangled Banner
Show your true blue American side with this great home decor painting.https://www.pinotspalette.com/federal-way/event/549672
7/3 Gnome Of The Free
We are the land of the free! Celebrate with us as we guide you step by step on how to paint this adorable patriotic gnome!
https://www..../event/544705
7/3 Colorful Celebration
Life is a celebration! Celebrate yours by painting this colorful firework scene that will be sure to bring a smile to your face!
https://www..../event/529814
*** CHRISTMAS IN JULY ***
July 8th - Special Event!
Have A Holly Jolly Beach Day!
Hallmark Channel Presents a special event: Have a Holly Jolly Beach Day. It's the best time of the year for love and fun.
https://www..../event/550931
(**Again on July 11th):
https://www..../event/550894
July 19th - Jolly Santa
Paint the sweetest Santa on canvas and hang on to him for the holidays - OR give him to someone special!
https://www..../event/531497
July 22nd - Flamingle All The Way
This Is A DATE NIGHT Painting!
Flamingle All the Way for a special Hallmark Channel's Date Night! Join Us for a Special Painting Event and Watch Hallmark Channel for Holiday Movies All Month Long!
https://www..../event/550934
*** KIDS' CLASSES: TROLLS ***
Get colorful at the TrollsTopia Paint Party with Poppy, Branch, Val Thundershock and Tiny Diamond!
Join the land of TrollsTopia for the Paint Party Event of the Summer!  Paint one, two, three or all the Trolls to complete a colorful series.
https://www....-this-summer-
*** BIG BRIGHT MOONS ***
6/25 Deer In The Moonlight
A doe and her fawn enjoy a peaceful moment in the glow of a rising moon.
https://www..../event/541885
6/26 Moonlit Palms
Create your own paradise escape to a warm breezy beach where the palm trees dance in the moonlight.
https://www..../event/541840
7/3 Moonshine
When the sun goes down and the water is just right, you will find the magic recipe to create your own Moonshine.
https://www..../event/541844
*** FLORAL BEAUTIES ***
6/27 Vincen't Floral Arrangement
Paint a few sunflowers and mums in the style of Van Gogh!
https://www..../event/545241
6/30 Floral Chicken
Is it a bouquet, or is it a chicken? You decide! Join us for some fun in the studio!
https://www..../event/541841
7/1 Flutter Under The Stars
Mysterious Monarchs meet under the stars in this stylish glowing landscape. Where have they been? Where will they go?
https://www..../event/541842
7/7 Wildflower Wonder
These colorful wildflowers are just perfect for a springtime bouquet!
https://www..../event/550839
*** DATE NIGHT ***
7/9 Surreal Lake Sunset
This beautiful sunset date night is so fun to paint with the person you love sitting next to you.
Join us in the studio for this 2-canvas creation that is perfect for your next date night!
Paint on 2 canvases (one for you and the other for your date), or paint on one with friends or by yourself!
https://www..../event/550875
Use these codes to Save!
Buy2Save10 Buy 2 Seats in the same class, get $10 off your Purchase!
Buy3Save15 Buy 3 Seats in the same class, get $15 off your Purchase!
Buy4Save20 Buy 4 Seats in the same class, get $20 off your Purchase!