Making the Most of the Winter Season
Our studio in Elmhurst has a wide selection of COZY and WINTER Paintings.
They are available through our curated calendar as well as for private parties where the choice is yours.
With winter break right around the corner, we may be looking for ways to fill our days after the holidays. In case you wanted a few fun winter ideas to add to your own calendar, we have created a list for you.
Everything below is recommended by our artists as well as our previous visitors!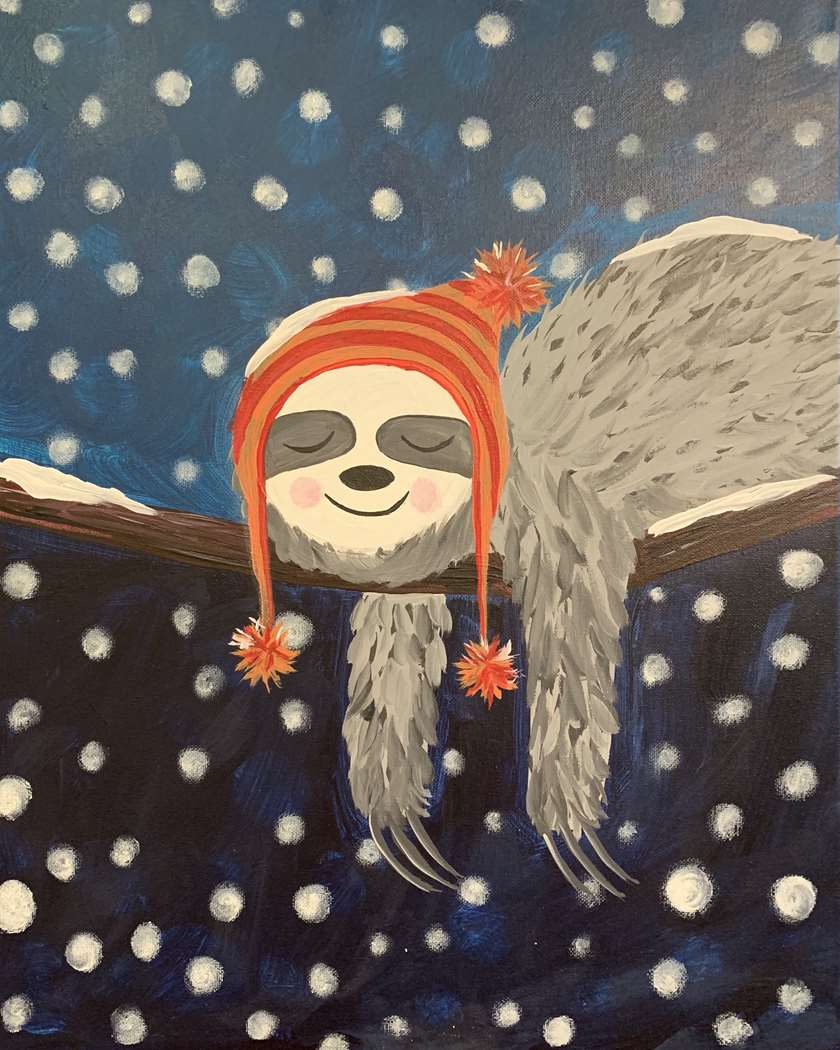 ENJOY THE WARMTH INSIDE
**Pinot's Palette Kids Week**
That's right, we have a week of art and fun again this winter break! Starting December 26th there will be a selection of Little Brushes classes to keep the little ones creative.
https://www....type=instudio
**Hot Chocolate Bombs**
These delicious treats have become huge in the last couple of years. Have you been looking for a kit or place to purchase them? Well, we have an easy DIY recipe for you!
The hardest part of these treats is finding the sphere molds. Use a plastic ornament warped in tinfoil!
Dunk the wrapped ornament in melted chocolate 2 separate times to create both halves of the sphere. Fill half with the hot cocoa mix and other goodies then melt the halves together.
https://www....colate-bombs/
**Pillow Fort Movie Night**
Get extra cozy for a family movie night and build yourself a warm pillow fort.
ENJOY THE SNOW OUTSIDE
**The Traditional Snowman**
One of our artists highly recommends building snow sculptures. Whether you only have enough snow to create a tiny snow boy or a yard full, creating things out of snow is one of the best ways to test your creativity. You can build igloos, snow angels, dragons, and cars, use your imagination!
We all know that the snow is temporary so there is no pressure to create a masterpiece.
(If you mix cold water and food coloring in a spray bottle, you can add color to your sculptures as well)
**Sledding**
Grab a sled and head for the hills!
https://www....s-ice-skating
**The Grinch's Pop-up Bar**
December 26th in Wrigleyville the Grinch invites the adults out for a night of shenanigans.
https://alle...0471752252687