Chunky Blanket Kit!
CUSTOMIZE YOUR BLANKET!!
PLEASE SELECT 4 NUMBERS FROM BELOW FOR YOUR BLANKET.
PLEASE CLICK THE LINK AT THE BOTTOM TO ORDER 🧶🧶🧶🧶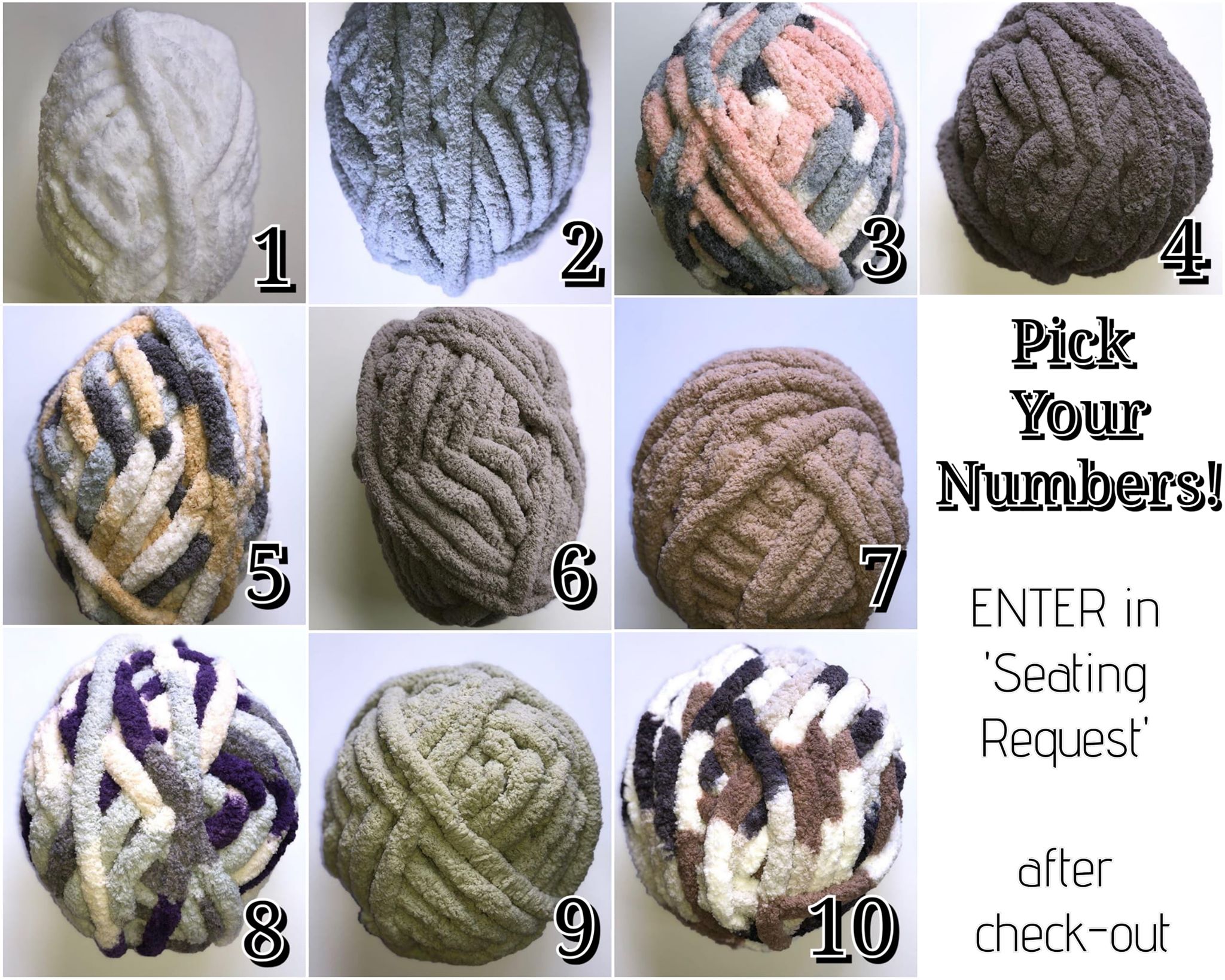 1) Select your Colors
2) Order your blanket with the link below or click here:
https://www..../event/475820
3) AFTER your Credit Card Processing Page, there will be a page for "SEATING REQUEST". Please enter your yarn numbers there and click save!
4) Pickup your yarn on the next available date!
5) The VIDEO LINK will be sent to you the day of pick-up!
ENJOY MAKING YOUR BLANKET & COZY UP!