Winter Break Kids Events!
Looking for some Fun Things to do with the kids this Winter Break? Come Paint with us! Little Brushes fosters a friendly and collaborative environment your little artist will need to bring out their creative spirit.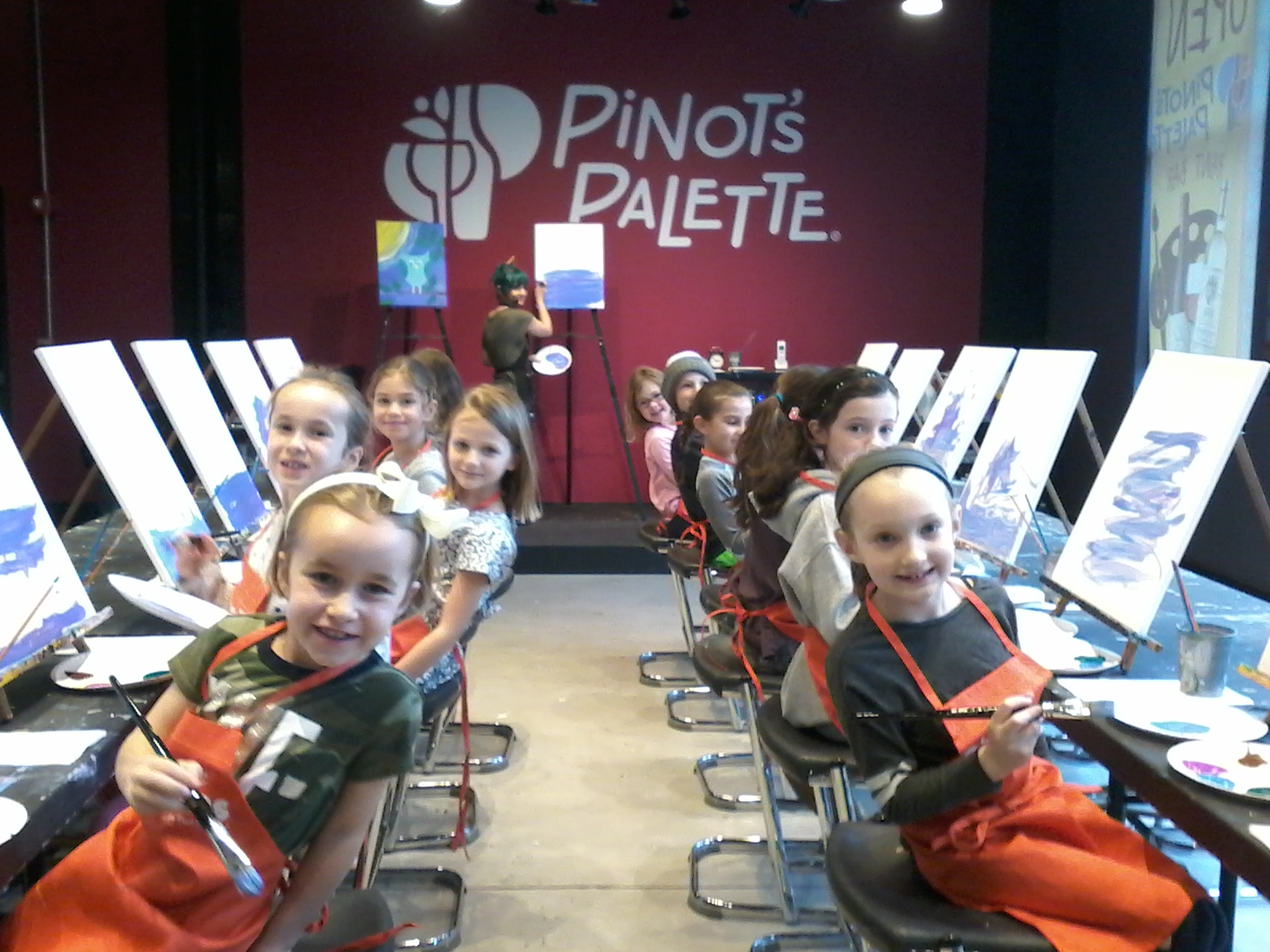 Winter Break for your children is tricky. Not all schools get the same allotted time off which may make family vacations tricky. However, you don't want your child to spend a few weeks sitting on the couch at home watching tv, do you?
Come to Pinot's Palette Elmhurst!
We're bringing back kid's camp, WINTER BREAK EDITION. It's sometimes hard to depend on weather with snow sometimes not sticking to the ground, and we understand you want to get the kids out of the house and doing something productive. We love kid's events because it gives your child the chance to strengthen their artistic and creative skills, which sometimes gets looked over in school.
Grab your child and all their friends and sign up for Kid's Camp!! It'll be the best winter break ever filled with beautiful artwork and your child's smiling face!
Each class provides two hours of instruction with an experienced artist.
Juice boxes provided.
Dates: December 26th- 29th, & January 2nd- January 5th 12-2 PM every day.
Sign up for 1 week & get a class for FREE!
MAX 25 seats! Sign up today to make sure your little one has a great, fun filled break!
https://www....mhurst/events