Pour Painting / Marble Art: The Hot New Craze!
Check out our new Marble Art (Pour Paintings)! The concept consists of pouring several colors of paint onto a canvas and letting the natural flow of the liquid do its magic. They're soothing to watch, and every single one turns out unique. Customize it with your favorite colors!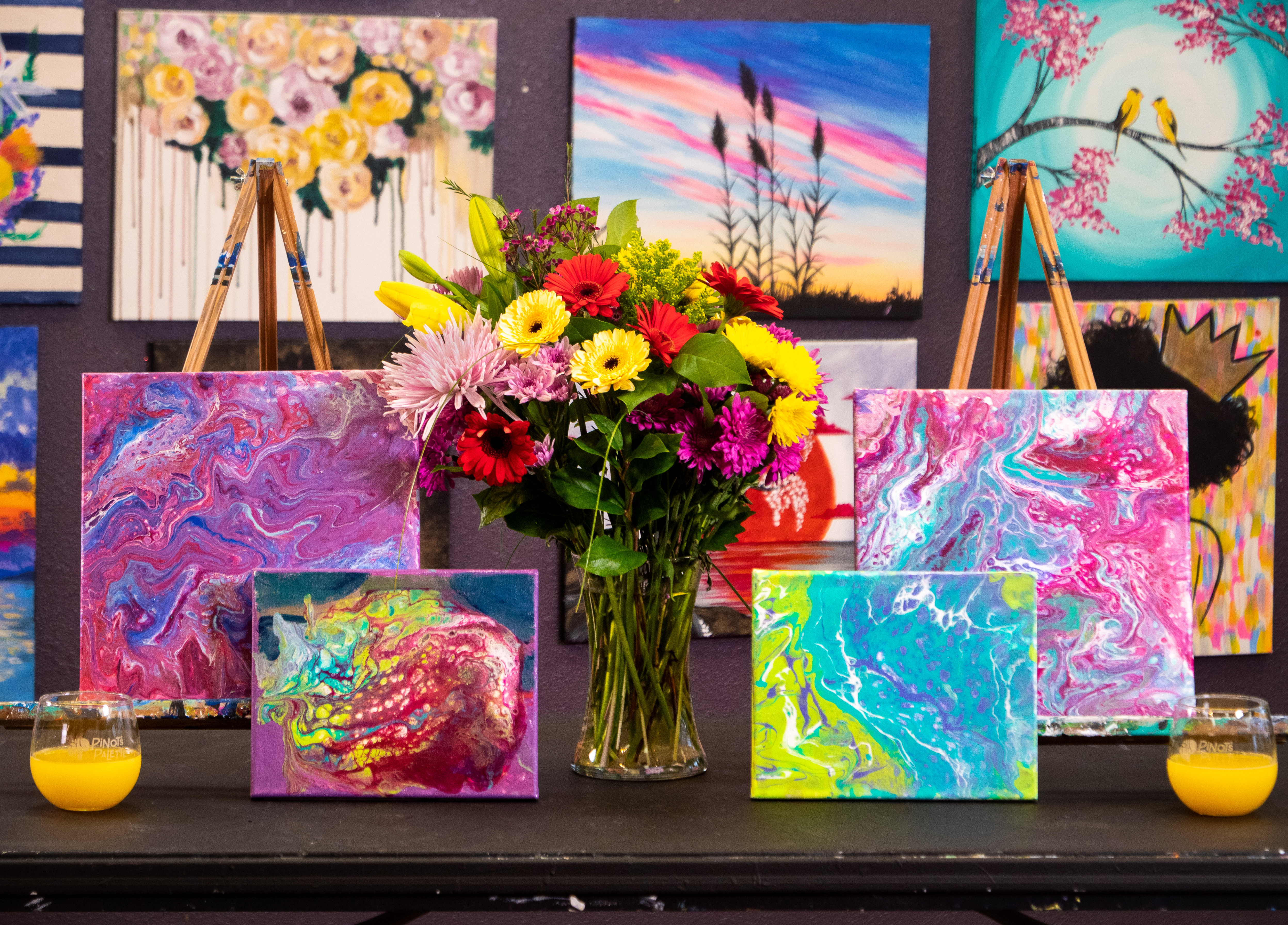 Pour Painting (i.e Marble Art / Fluid Art / Acrylic Pouring) You may have recently seen videos of this popular painting method pop up on your social media feed. Why? Because it's a MESMERIZING to watch the colors flow together to create totally unique patterns.
If you are familiar with our brand, you do not need to be an expert artist to create paintings that you will be proud to showcase in your home. Many of our guests have not picked up a paintbrush since grade school, which is fine by us.
Pour painting is great for both beginners and experienced painters! Each painting comes out totally unique; no two are ever alike! If you want to give painting a try, this would be a good one to start with. You can't make mistakes!
Experiment with different color combos, mix every color or match the colors of your home décor. There are no bad color combinations! (in my opinion) The best thing about paint pouring? Transforming your space with a canvas tailored to blend in your current décor. Friends and family will be amazed to learn that YOU are the artist behind the canvas!
We've been adding more pour painting classes to our event list recently, so keep an eye out for our next pour painting event!
https://www....mhurst/events
Check out this Time-Lapse video of a Marble Art Painting!
https://yout...e/TvYiL2L1mvU