Large Canvas Collaborative Party!
Bring your crew together for a special LARGE canvas collaborative party!
Turn the lights off and make it into a BLACK-LIGHT party!
ALSO- perfect for small groups!!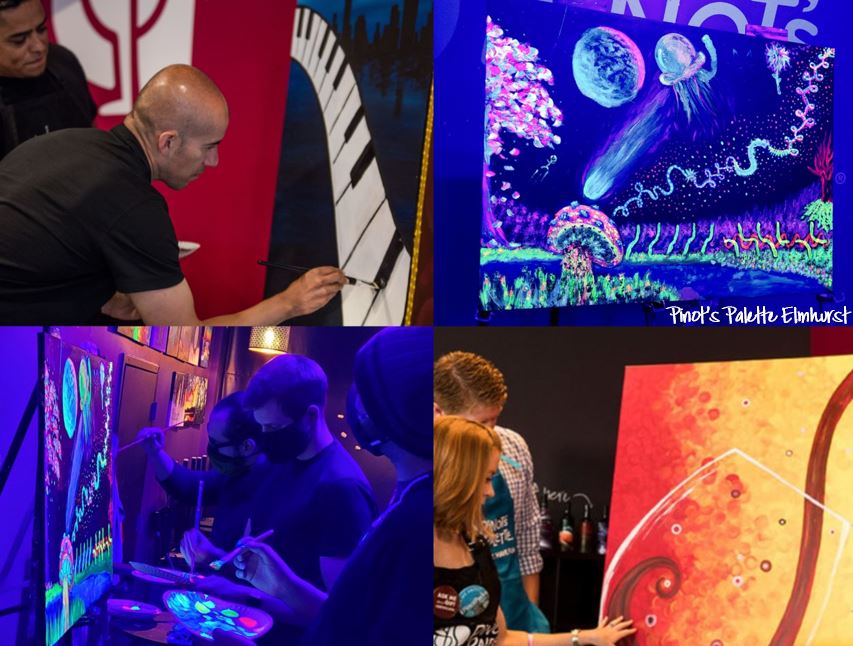 This season, we are excited to announce this fun new party option, perfect for small or big groups.
You'll receive One Large 36x48 Canvas, brushes, paints, aprons, private party room, and your artist.
Tables and chairs can be arranged for food, games and more!
Whether it be a bachelorette, birthday party, team building event, baby shower or just a run-of-the-mill get together, we now have you covered no matter what the size of your group is. One of the easiest ways to impress your friends with the best party ever with exclusive use of our studio and use of our bar on site.
A party no one will forget!
2 hour Freestyle (1.5 hours painting): $279
3 hour Pinot's Painting ( 2 hours painting): $319
Please contact our studio for schedule and questions!