The Ultimate Cinco De Mayo Cocktail
I think that we can all agree that nothing sounds better than sipping an ice-cold margarita while sitting poolside! Being the artists that we are at Pinot's Palette, we thought that, even though a traditional lime margarita hits the spot, we would have more fun by throwing in a little more twisted creativity to shake things up... no pun intended.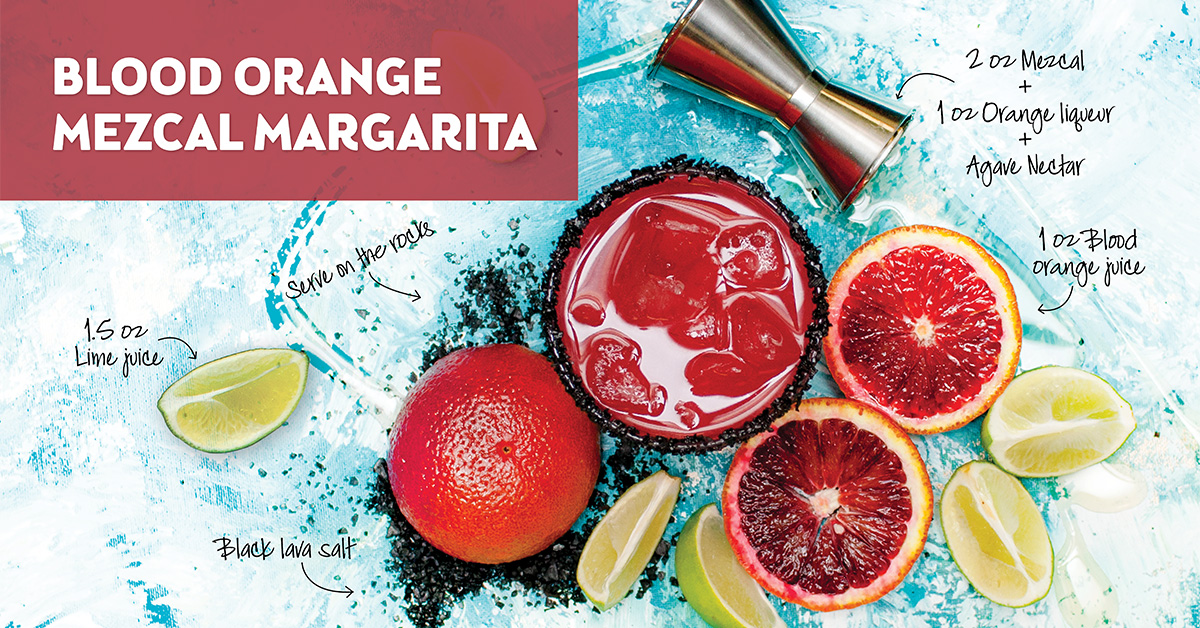 This recipe for a Blood Orange Mezcal Margarita is not only beautiful, but it has a complexity that you won't soon forget! For those of you that aren't familiar with mezcal, it's an agave spirit that is closely related to tequila. The main difference between the two is that Mexcal has a little bit more smokiness to it, similar to the differences you see between Bourbon and Scotch. We love the complexity that the mezcal adds to this drink, but if you're nervous to break with the tequila tradition or already have tequila on-hand you can definitely swap that out for the mexcal!
INGREDIENTS
(Makes 1 Margarita)
• 1 oz. Blood Orange Juice
• 1.5 oz. Fresh Lime Juice
• 2 oz. Mezcal
• 1 oz. Orange Liqueur (such as Cointreau, Grand Marnier, Triple Sec)
• Agave Nectar to taste
• Black Lava Salt for the rum (optional, but boy oh boy, it makes it SO instaworthy!)
METHOD
If you're using freshly squeezed blood orange juice keep in mind that they don't produce quite as much juice as a regular orange so you'll want to grab a few extra just to make sure you'll have enough juice.
Use a wedge of lime around the edge of the glass and then dip the glass in the black lava salt to get your rim ready.
Combine the remaining ingredients in a shaker with ice. Shake shake shake! After you've got your drink nice and combined strain it into your prepped glass. Garnish with a lime or an extra slice of blood orange.
WARNING
You won't be able to have just one!!!