Fall Video Paint Kits!
Whether it's the changing of the leaves or the spookiness fall has something that everyone can gravitate towards!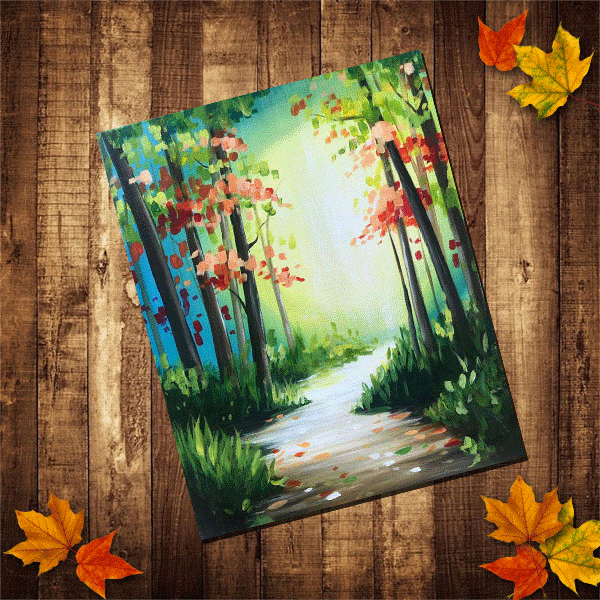 We've compiled a collection of some of our favorite fall themed paintings for you to enjoy in the comfort of your own home, and on a particularly lovely day maybe even your patio. These will be available through November and will offer you the perfect opportunity to decorate your walls in the warm yellows and oranges of this beloved season. Each kit comes with all of the supplies needed for painting as well as a step-by-step video tutorial of one of our fabulous instructors helping to make sure that your masterpiece is a success. And for those of you already dreaming about the summer or winter we have some options for you too! Check out our shop today to place your order!