Fall Home Décor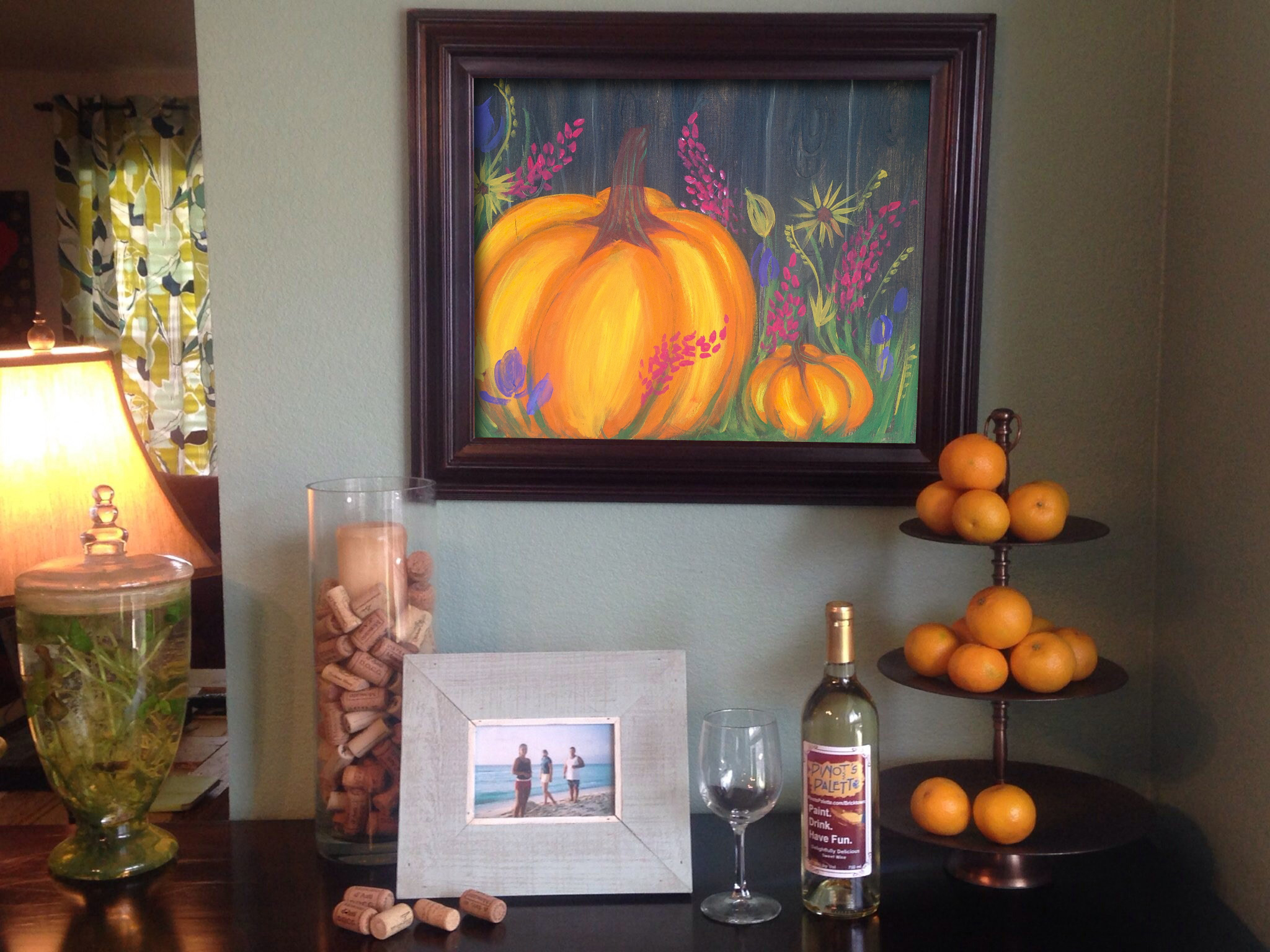 Around Pinot's Palette, we all agree that Fall is our favorite season! The air is starting to get crisp, a new wardrobe is on the horizon, leaves are changing, and we have an excellent opportunity to redecorate the house to bring in those warm, cozy and inviting feelings that we associate with the season. Here are a few tips to bring in the colors and emotions of fall. I can almost smell the pumpkin spice just thinking about it!
Even if you don't want to decorate specifically for Halloween, we definitely recommend livening up your porch for the smiling faces of the trick-or-treaters that are coming your way! Piles of pumpkins and gourds are a great way to add rustic flair to make your house look ever so inviting, pair those pumpkins with mums to bring out a little bit of extra cheer. Another really easy tip is to pick up a new doormat that adds that final fall flair, who wouldn't want to sit on that porch sipping their wine?
Once the weather gets a little bit too chilly to enjoy your beautiful porch decorations here are some tips on how to bring that feeling into your living room. It's a great idea to swap out your summer pillows for more lush, velvety pillows in deep reds and oranges, pick up a few fall colored throws to create nice layering throughout the house. I also recommend picking up some fresh fall Sunflowers to brighten up the season.
Now that we've updated the coziness of our living room we want to make sure that we don't forget about the other decorations! With the anticipation of the arrival of family and friends, another great idea is to take some time sorting through the old family photos to create a gallery wall that will inspire reminiscing around the dinner table. You also want to remember that it's so refreshing to switch out the artwork that you have displayed in your house. We have so many beautiful paintings on our fall calendar that would make the perfect addition to any home décor. Come out for the perfect Date Night or Girl's Night Out, keep in mind that if you love a painting but think it would better match your home décor style with a different color we always encourage individuality and creativity during our classes, our artists are always happy to help you achieve your vision! So plan on joining us to paint & sip your way into a beautiful season!