Create Some-Star Spangled FUN With Us!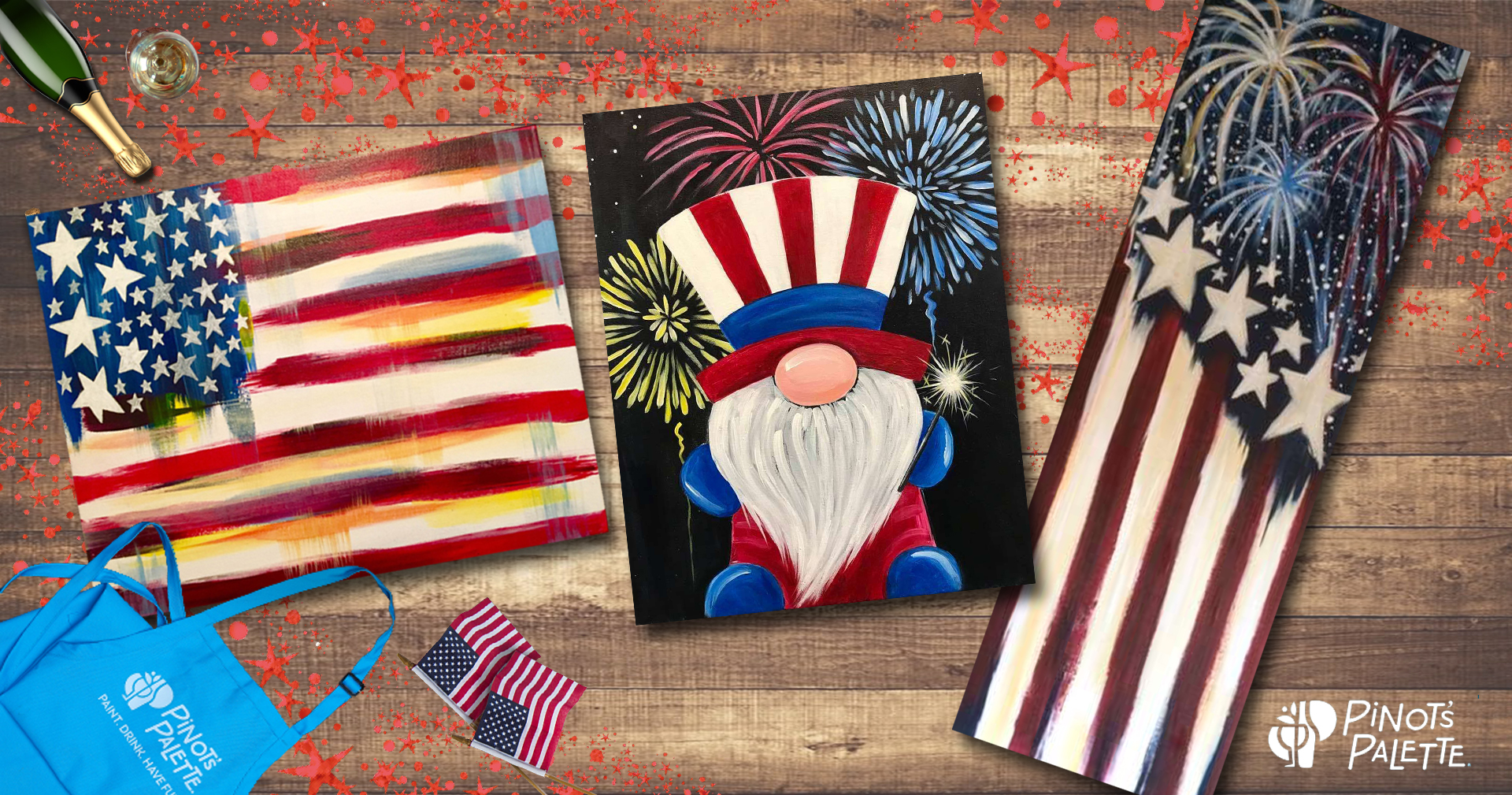 Get ready for some star-spangled FUN! Light up your sparklers and celebrate Independence Day with a colorful flair!
SATURDAY, JULY 2ND from 2-4pm - 'STAR BANGLED BANNER' - Show your true blue American side with this great home decor painting!
SUNDAY, JULY 3RD from 6-8pm - 'GNOME OF THE FREE' - We are the land of the free! Celebrate with us as we guide you step by step on how to paint this adorable patriotic gnome!
MONDAY, JULY 4TH from 3-5pm (Family Day) - 'AMERICAN ABSTRACT' - This is a fun carefree painting of the American flag. The abstract feel of the painting takes the pressure off of creating perfectly aligned stars and stripes--so that, as our country's founders wished, we can focus on creating a "more perfect union" by exploring our creativity and innovation, building relationships and enjoying our daily lives.