Crystal Waters Home Decor!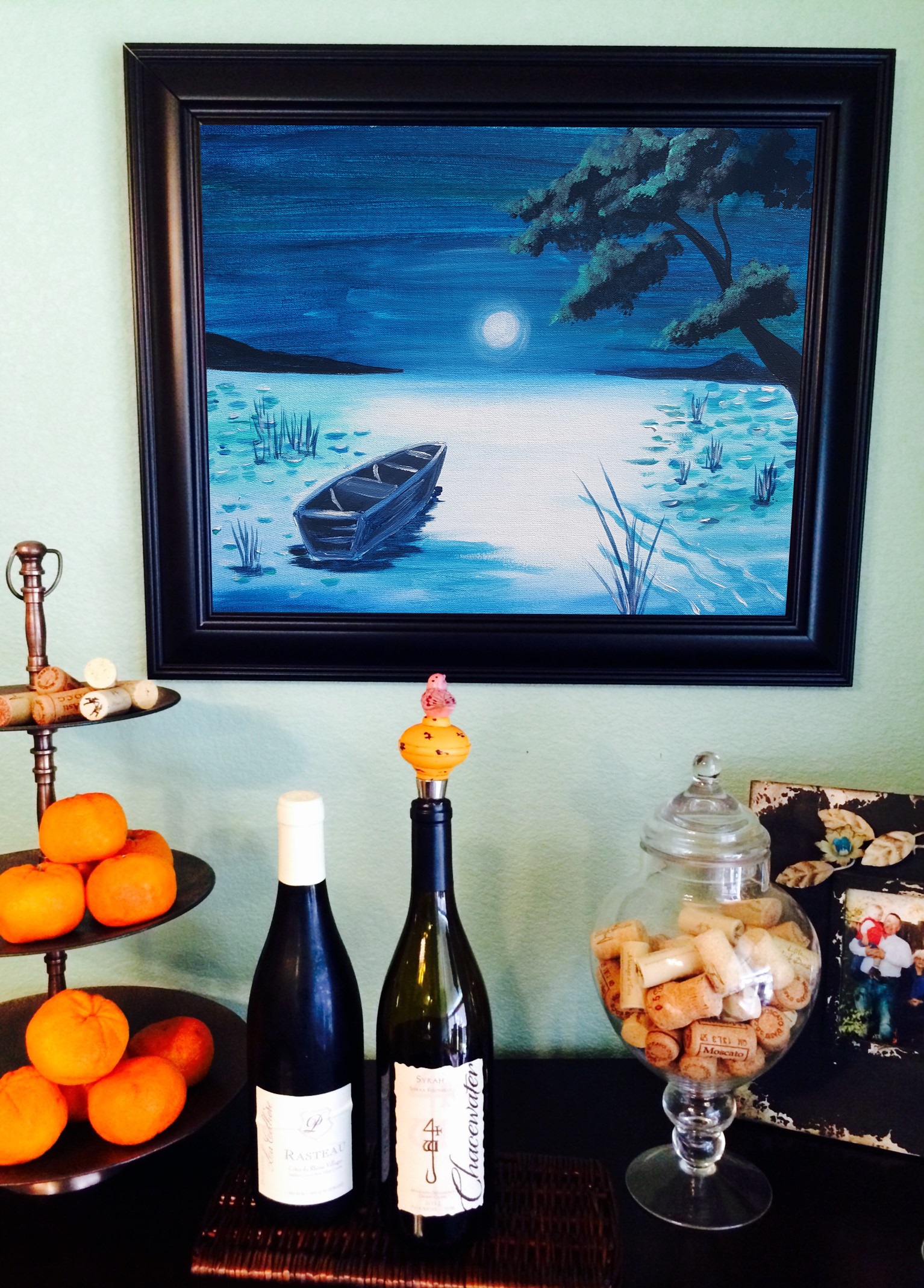 Join us Friday, July 1st for this beautiful and tranquil piece of home decor art! Decorating your home with colors can sometimes be a bit intimidating, but that doesn't mean you should stick to an all beige or earth tone color scheme. To choose the perfect color palette for your home decor art you really only need to know a couple of things - There are warm colors and cool colors. Warm and vibrant colors are perfect for more social rooms in your home like the living room, kitchen and dining room. Cool colors that are more calming work excellent in rooms like the bedroom, office or study and nursery.
You can also pair a cool toned painting like this with accents of brighter and more vibrant colors. So what are you waiting for? Liven up your walls with this beautiful piece of Pinot's Palette Home Decor Art and have a blast while you're at it! Invite your friends, enjoy some wine & get ready for a fun night of creativity & beauty!
Register for your seats today here:
https://www..../event/101034