We Speak Your Love Language - Valentine's 2022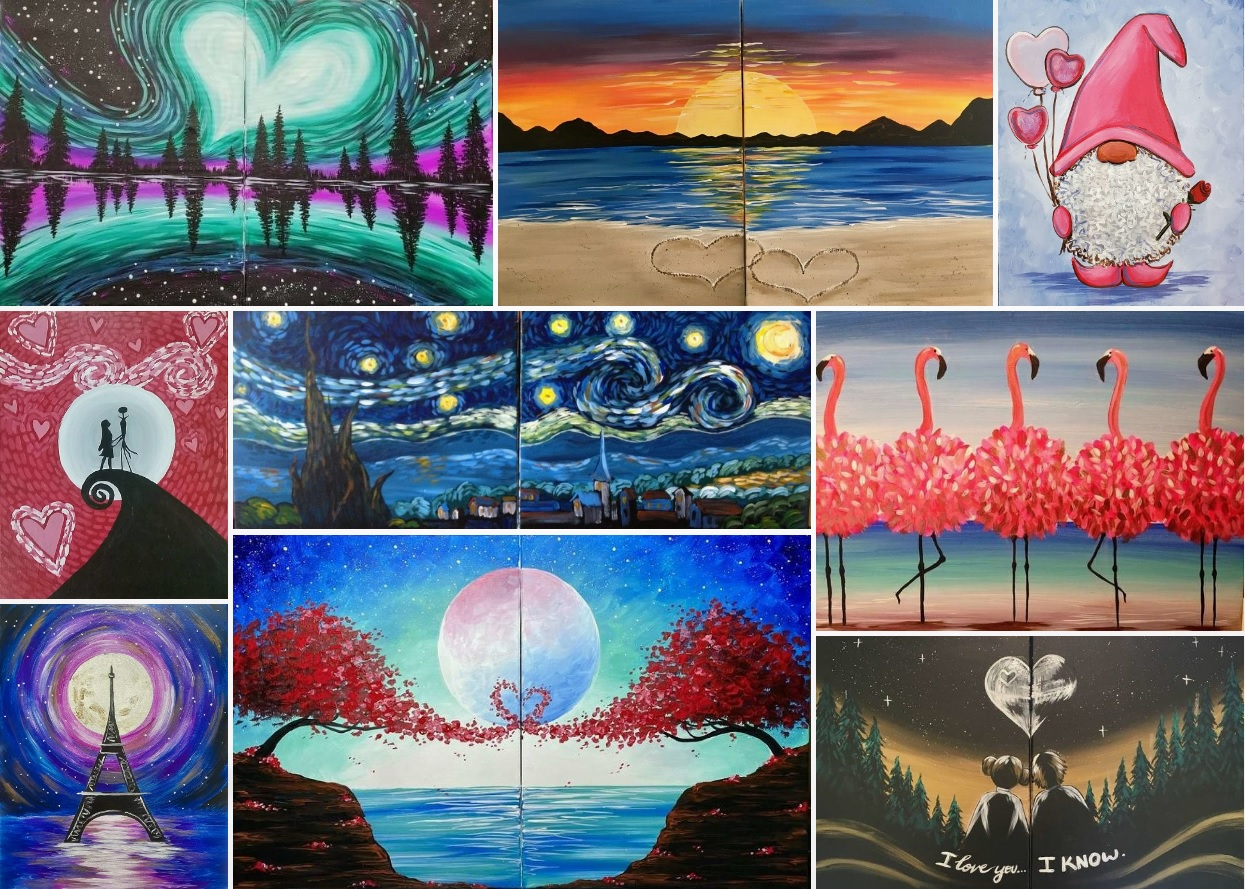 When it comes to celebrating Valentine's Day, we all aim to make the day extra-special for our loved ones. That may mean the traditional romantic dinner and exchange of homemade Valentine's Day gifts, but doing something a little more creative and one-of-a-kind will certainly make this Valentine's extra special!
At Pinot's Palette in Bricktown we speak your Love Language, and we have a number of Valentine's events that you and your sweetheart can have a blast exploring your creative sides together, have some laughs & drinks, while listening to the fun music in-between the painting instructions, and ultimately create the most enjoyable night out!
Our 'Date Night' paintings are even more fun because you and your sweetie each work together to create a masterpiece that extends across two canvases. It's the perfect way to mix things up, have a romantic night out filled with tons of laughs! Talk about a Valentine's to remember!