Tips For Displaying Your Artwork at Home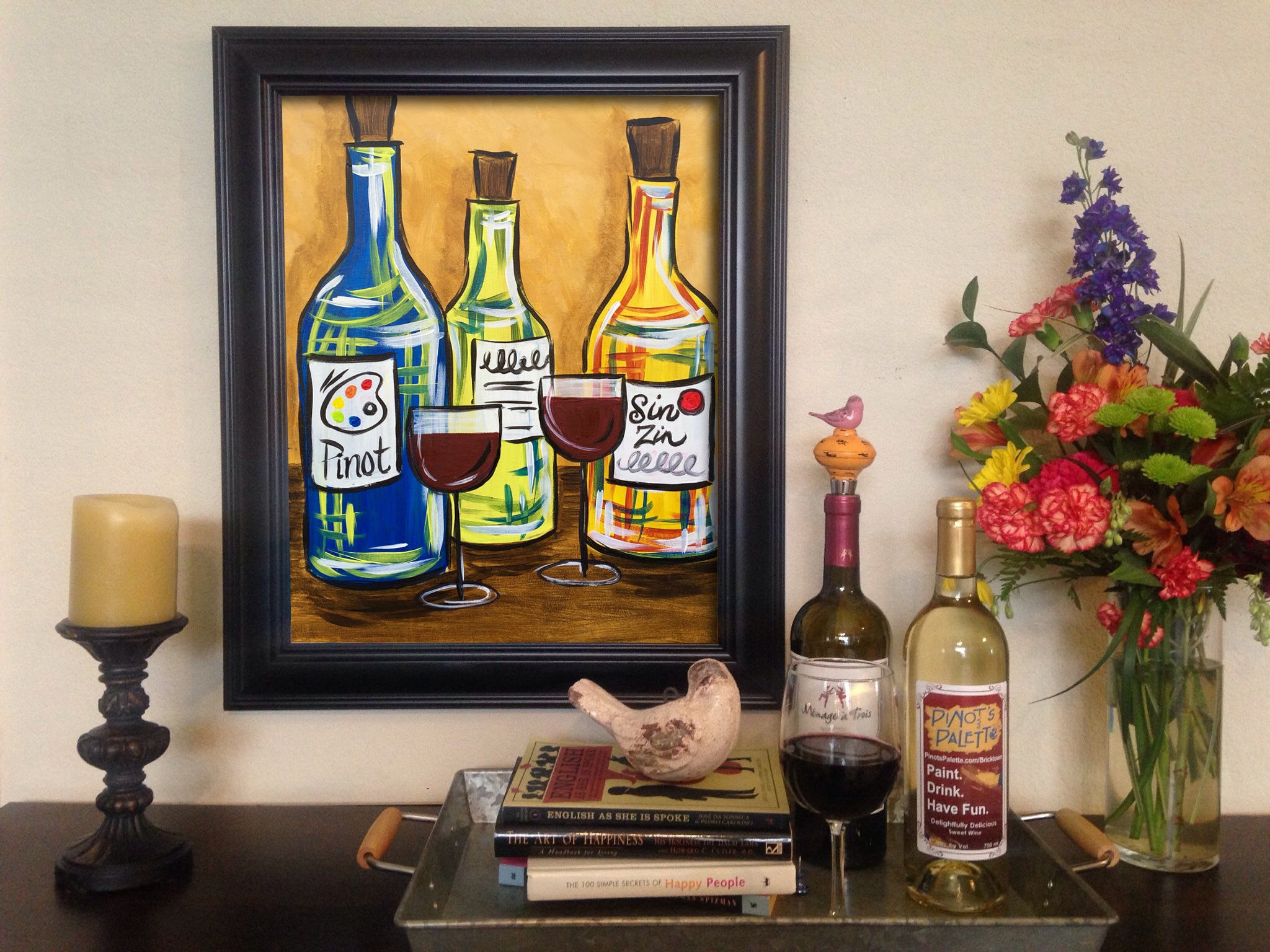 Whether you've already painted before, or are finally ready to try it for the first time, any painter or art-collector needs to think about how they're going to display their paintings once they've brought them home.
Obviously, anyone decorating his or her home with new paintings should display those paintings however they see fit, but just as easily as one can be creative while painting, one can also be creative when hanging their work up! Here is a quick guide to hanging up artwork in your home so that you can get the most out of your collection:
Everyone considers what color palette a painting features before they hang it in their home. We often want paintings that mostly show off colors that are already predominately present in our home. We might be tempted to decorate green walls with green paintings, or a mostly purple room with purple art. Consider instead using paintings to add accent colors to your rooms, rather than colors that there are already a lot of.
One way to do this is to know which colors compliment each other. For example, orange and blue are one another's "complimentary colors," meaning they appear opposite one another on the color wheel, and tend to be pretty appealing when paired together. This means that you can break up a particularly blue room with a punch of orange from a painting with a warm color palette. Other pairs of complimentary colors include purple and yellow, and green and red. Because green and red are often associated with Christmas decorations, consider pairing green with slightly more pink colors like "salmon" and "coral."
One thing we occasionally find when hanging artwork on our walls, is that our paintings are sometimes too small to cover much space in a way that we find visually pleasing. Instead of trying to find a bigger painting to fill space, consider hanging three similar paintings in a row. "Triptychs" like this cover space and make otherwise empty areas interesting and unified.
The most important tip when hanging artwork on the walls, is to make sure that it becomes integrated into your décor, rather than stand out as being too separate. Choose paintings that use colors already present in, or complimentary to your décor. Hang large paintings lower on walls, and small paintings higher up. Don't be afraid to place things in front of, or near your paintings—like floor lamps, or potted plants. Also, just like photographs, paintings can look great when propped up on top of dressers and bookshelves instead of placed on the wall.
My last tip for displaying your artwork is to consider framing it. While "gallery wrap canvases" can look nice displayed without frames, framing artwork helps to integrate it into the rest of your décor and make the painting look more finished and professional. Basic black frames like the ones we offer in our studio look good on any painting, in any room. Silver or brass colored frames can help make a painting look a little bit more like an antique. Wood frames tend to help make a room look warmer, and work well with most color palettes.
Experiment with how you display artwork in your home, and find what works best for you and your own personal aesthetic. You can also feel free to check out the frames we offer in our studio on your next visit, and even talk to the artists about our own professional opinions on framing and displaying artwork. And as I said before—while these are definitely some useful pointers for displaying paintings, always show off your artwork in the way you feel suits it best!
- The Artist's Insight - A monthly blog special by Eric Maille -
I've been painting my entire life, but I think you'll agree with me that being a painter doesn't make you an artist. An artist must be willing to explore the fascinating world that exists behind paintings- a rich history of unique talents, creative imaginations, innovative techniques, and thoughtful self-expression.
I've spent a long time developing that insight and learning from the insight of others, and it's helped me to become a professional painter and illustrator living and working in Norman Oklahoma, and an instructor at Pinot's Palette Bricktown. Now, once a month, I'll be providing tips, tricks, and stories from a polished perspective, and an artist's insight, so that even the casual painter, can become an art-lover and artist themselves!
Sincerely yours, Eric Maille