The Artists' Have Taken Over Snapchat!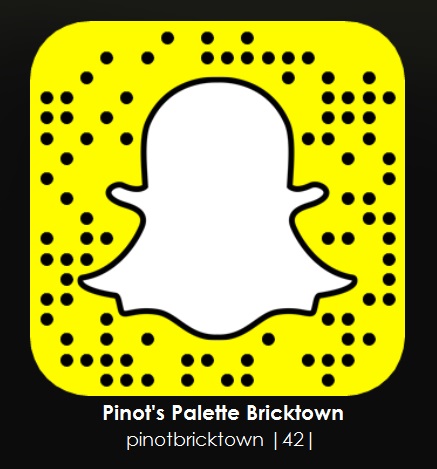 Find us on Snapchat (pinotbricktown) and follow the creative lives of our Pinot's Palette - Bricktown artists'!
Pablo Picasso said it best, "Every child is an artist. The problem is how to remain an artist once we grow up."
At some point in life, many of us aspired to be some kind of an artist — a painter, a musician, a dancer, a writer, etc. However, life happens and maybe some of those dreams got left behind? We want to share our creative and artistic lives with you, and inspire you to lead a creative life too!
Our artists' come to you with different backgrounds, degrees, interests, and talents. However, collectively, they are all passionate about art, and sharing their passion with the world. This year we are really focusing on Being Bold and embracing our individuality and style! Our creative journey will give you the opportunity to connect with our artists', be inspired, and empowered to tap into your creative side too.
The artists' have taken over pinotbricktown Snapchat and we hope you'll join us on our creative ride!