Summer 2019 in Bricktown - OKC!
Every summer has its own story, create your slice of summer with our colorful vibes, bright, uplifting hues, and playful palettes inspired by the breezy, sun-drenched season at Pinot's Palette in Bricktown!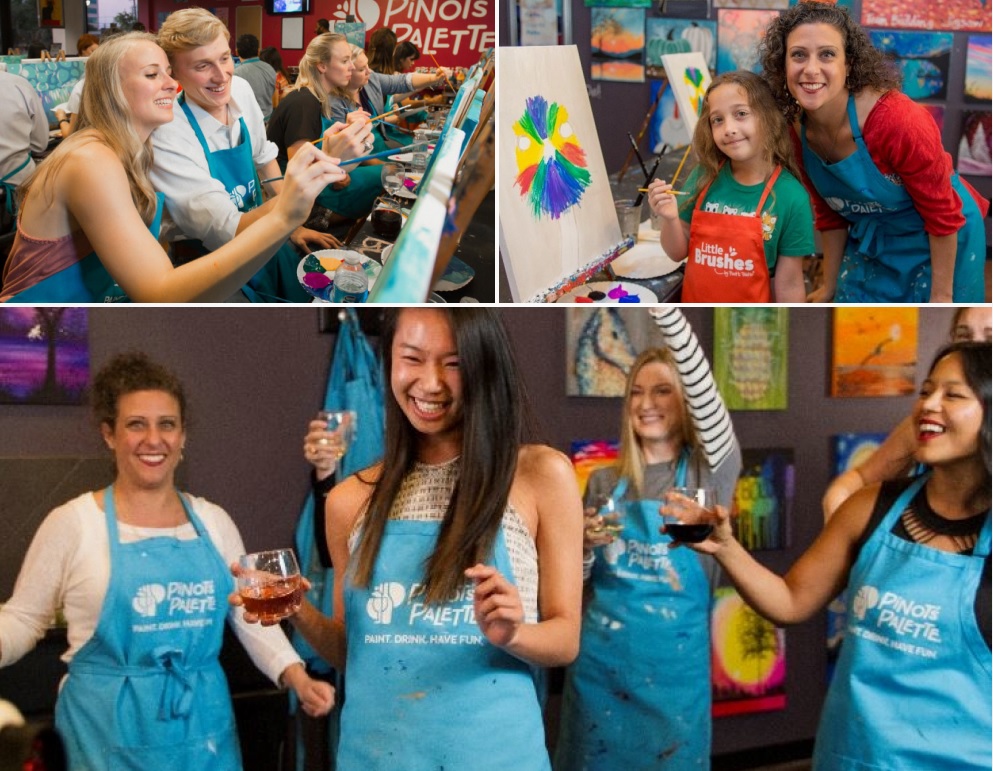 From girls night out, to date nights with your honey, and events for the youngsters we've got you covered! Gather your squad to escape the expected and share some fun, creative experiences that spark inspiration at Pinot's Palette in Bricktown, Oklahoma City.
Did you know that spending a creative evening with your gal pals is actually good for you? It's true! We all have busy lives, that seem to get busier by the minute, but it is so important to set aside some time for your girlfriends! Girls' nights make you feel like the younger version of yourself, and this time together gives you the chance to blow off steam, get in some quality face time, and gives you the opportunity to relax, bond and just have fun!
When was the last time you and your sweetheart had a fun night out that didn't involve just going to dinner and spending half the time looking at your phone? Date night's at Pinot's Palette in Bricktown gives you the opportunity to really reconnect with each other in a fun and creative atmosphere! Though any of our painting events can be the perfect date night, we even offer 'Date Night' specific paintings! These are paintings that stretch across 2 canvases, where you and your honey get to work together to create 1 large masterpiece! With the fun music and awesome drinks from our bar, our customers have told us time and again that a date night at Pinot's Palette was the best night out they'd had in a very long time!
Have a creative kiddo? We foster imagination and creativity for all ages in a fun, and artistic environment! Add a splash of color to the summer with our All Ages - Family Day events scheduled once a week, every week this summer at Pinot's Palette in Bricktown!
Need another reason to visit us this summer? We'll give you 3!
1. Break the routine and take advantage of our summer promo: PAINTJULY for $6 off each seat to any regular public event.
2. Un-WINE and reconnect with friends!
3. Explore the unique and create the best night out at Pinot's Palette in Bricktown, OKC!
We look forward to Painting, Drinking and Having Fun with you all this summer! Cheers!
Get your seats early! Discount expires July 1st, 2019.
*Discount cannot be used towards existing reservations, family days, project pet, private parties, fundraisers or combined with any other discount*