Project Pet - JUNE 24th!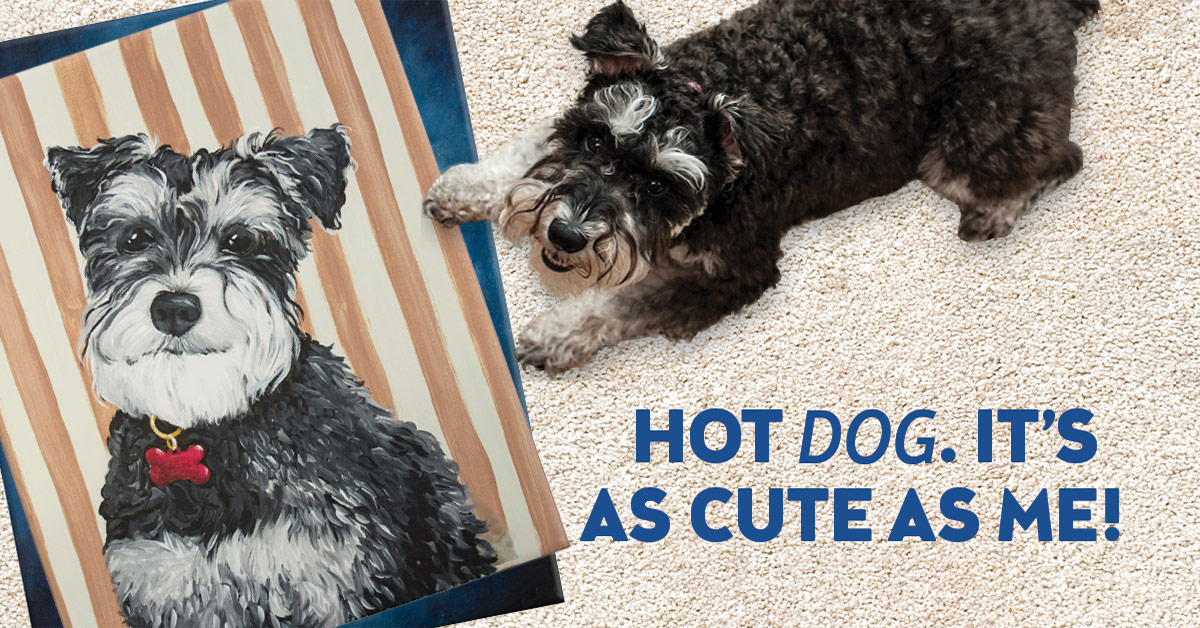 One of our most favorite classes is coming up on June 24th - Project Pet. Deadline to get registered is Thursday, June 15th.
This class is specially customized per painting! You get to send us a photo of your pet, any pet is fine, and we permit 1 pet per canvas. Once we receive your photo, we will photo shop the image to eliminate the background, and turn the image to shades between black, white and gray. We then send the canvases off to be custom printed with your fur-baby's picture!
Here are a couple of tips to keep in mind when selecting the best photo for this class:
• 1 pet per person / per photo
• Emailing us the Highest Resolution possible/ Large File Size photograph will result in a clearer, sharper printed image
• Pet is clear in the foreground with no furniture, objects, blankets, or grass blocking any body parts
• Pet is centered in the photo either FULL BODY or HEAD-SHOT, with no cropped off edges
• Our best advice is to take a photo of your pet - outside, during the day, in a shaded area like a covered porch or inside
near a window. This will provide you with the best lighting.
For all of our dog parents out there enjoy making these fun and healthy dog treats for your fur-baby!
Making homemade dog treats for your furry friend is not only easy and healthy, but your dog with be wagging with joy! We adopted this easy homemade dog treats recipe from the amazing dog whisperer himself, Cesar Millan!
Ingredients:
32 ounces vanilla yogurt
1 cup peanut butter
Directions:
Melt the peanut butter in a microwave safe bowl
Combine the yogurt and melted peanut butter
Pour the mixture into cupcake papers, mini cupcake papers are the perfect size!
Place in the freezer
Once frozen unwrap the delicious frosty treats & let your fur-baby enjoy!