Last Step to Any Masterpiece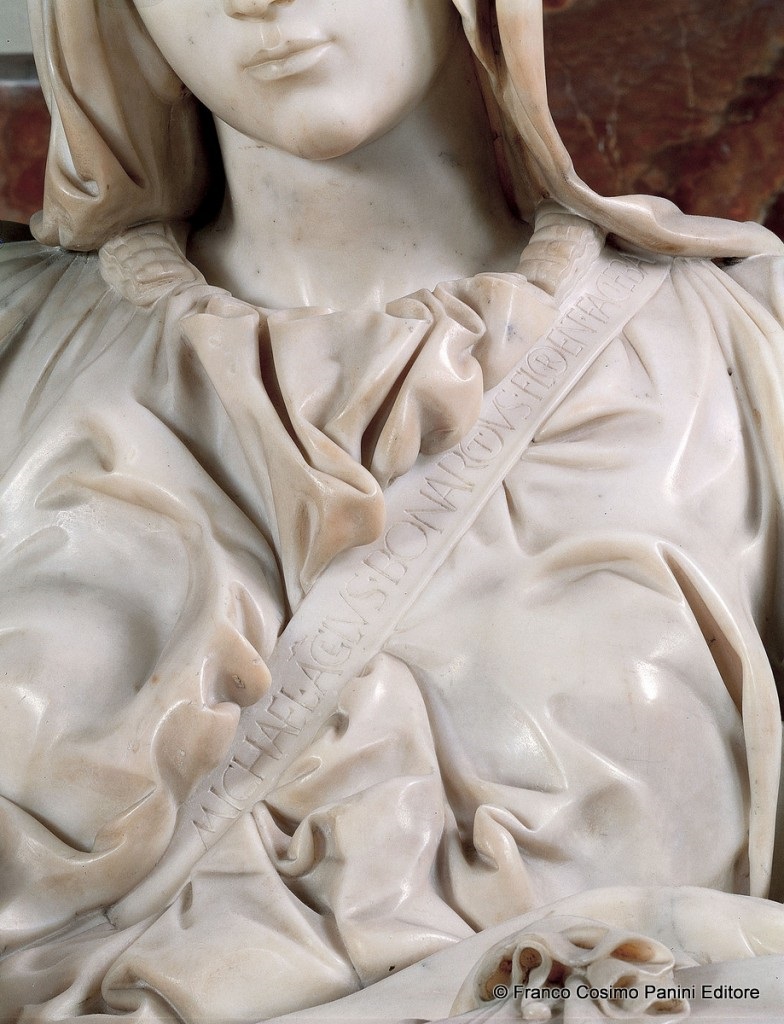 Most everyone knows that the final step to any work of art is for the artist to sign their name. This is a practice that most people would probably be surprised to find wasn't actually very common for quite some time.
A lot of older artwork, especially medieval European artwork, was made for religious practice. Artists might be painting altarpieces, illuminating manuscripts, or crafting stained glass windows for churches, rather than private patrons. Because this artwork was typically made by monks for the church, it was really considered to be the work of God and the church it was created for, rather than the work of the artist who physically made the art. That being said, it wasn't usual or even thought to be important for these monks to use a signature.
It wasn't really until the Renaissance that the act of signing artwork really became common practice. The Renaissance marked one of the greatest periods where artwork and artists were being appreciated by society as objects of great cultural importance. During this time, artists were able to make names for themselves. Particular artists might be specifically sought out by potential patrons looking for certain kinds of work. Some very wealthy and powerful patrons would commission work from specific artists again and again, to the point that those artists might come to associated with particular patrons and families.
Initially however, even at this time, art was often credited to the aristocrat commissioning the work, rather than the artist producing it. The vision for the work was often thought to belong to the patron, even when the artist might be the real imagination behind it. This is probably because the patron was the one paying for the work—and would generally be a powerful and wealthy individual with a great deal of influence.
One of the most well-known western artists known to sign their work was Michelangelo, who had been commissioned to create one his most famous works "The Pieta" for a French cardinal and representative in Rome. The work became famous the moment it was unveiled. According to a writer of the time, Giorgio Vasari, Michelangelo overheard a conversation in which the work was mistaken as that of a different sculptor—Cristoforo Vasari. Shortly after, an offended Michelangelo publically chiseled his name across the sash worn by Mary to claim the sculpture as his own work.
This may have done a great deal to set the trend of signing artwork into motion, but Michelangelo was actually using the signatures of earlier Greek artists, Apelles and Polykleitos as inspiration for his own. There are also accounts of other early Greek, Chinese, and even ancient Mayan artists signing their work. Art historians don't seem to agree on when or where this practice originated. Most don't even claim to know how it came to be. Today however, nearly every artist finishes their work by signing their name on it, claiming proud ownership over it the moment it is complete.
Every Pinot's Palette painting also ends with a signature. So once you've decided on the class you'd like to attend with us, start thinking about how you're going to complete your masterpiece with your very own artist signature! We look forward to Painting, Drinking and Having Fun with you soon!
- The Artist's Insight - A monthly blog special by Eric Maille -
I've been painting my entire life, but I think you'll agree with me that being a painter doesn't make you an artist. An artist must be willing to explore the fascinating world that exists behind paintings- a rich history of unique talents, creative imaginations, innovative techniques, and thoughtful self-expression.
I've spent a long time developing that insight and learning from the insight of others, and it's helped me to become a professional painter and illustrator living and working in Norman Oklahoma, and an instructor at Pinot's Palette Bricktown. Now, once a month, I'll be providing tips, tricks, and stories from a polished perspective, and an artist's insight, so that even the casual painter, can become an art-lover and artist themselves!
Sincerely yours, Eric Maille