Happy National Pet Day!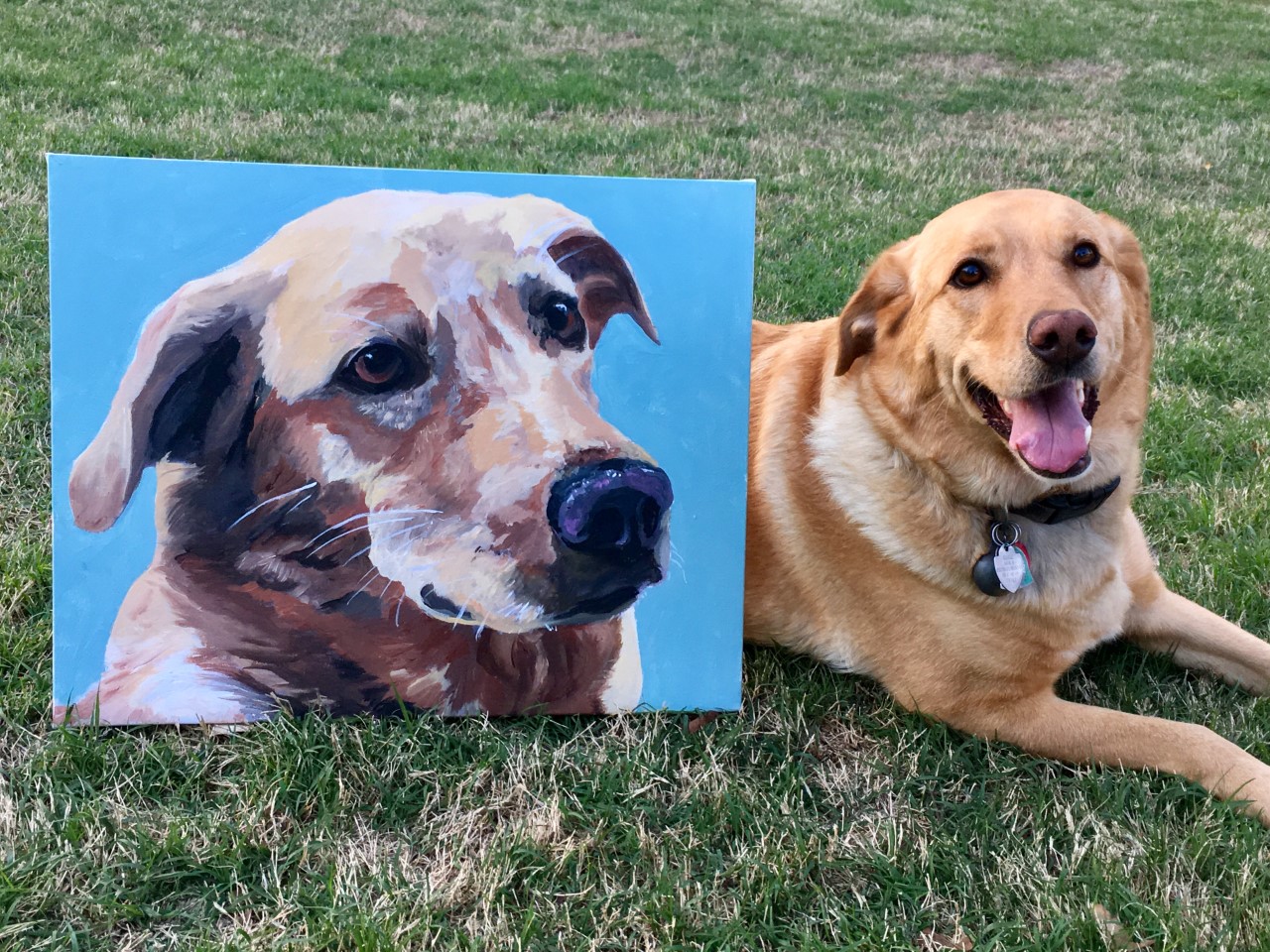 April 11th is National Pet Day! Though we love our pets every day, today show your furry friends a little extra love and attention! Pet owners know how much their furry friend improves their quality of life, but did you know that owning a pet can actually provide health benefits too? Research has shown that by owning a pet it can decrease stress, depression and anxiety! It can also lower your blood pressure, improve your immunity and even decrease your risk of heart attack and stroke. Believe it or not, pets can also be the best medicine for someone who deals with chronic pains. Pets are also amazing for children and their developmental skills.
In celebration of our fur-babies, today we have released the next Project Pet class date! June 24th from 7-10pm. If you're an animal lover like us, this class is definitely for you! Once you register for your seat(s) online, just email us a photograph of your pet, and we will take care of the rest! We 1st Photoshop your pet's photo, and eliminate the background, and turn the photograph in shades of black, white and gray. Next, we send off the image to be custom printed onto a 16"x20" canvas. When you arrive for class, your canvas will be ready to go! All you have to do is pick a color for your background, and have a blast painting your pet's portrait! This also makes for an amazing gift to give a friend or loved one!
This class is by far one of the most unique classes we offer and is definitely a fan favorite! No art experience necessary! Professional artists will be on-hand to help all customers individually with their pet paintings! We allow 1 pet per canvas, and can guide and assist you with blending colors, shading, highlighting and everything in-between. We have had an array of different animal paintings come through our studio! From cats and dogs, cows, horses, hedgehogs we have even had an adorable goat painting created here! You will absolutely go home with a painting you're proud of! It really doesn't get any better - paint and wine + project pet is seriously the best night out! This class tends to sell out quickly, so be sure to get your seats early while we still have availability.
If you have any questions at all Pawlease feel free to call the Pinot's Palette - Bricktown studio Monday - Friday 10am - 4pm and we'll be happy to lend a Paw. (405) 602-3850
We look forward to painting, drinking, and having a Pawsome time with you all soon! Cheers!