Valentine's Day Drinks to Try!
Add some extra flavor to your Valentine's Day drinks this year by trying these refreshing new recipes!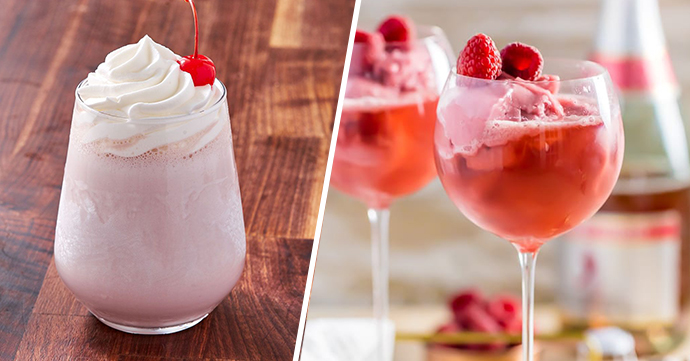 Red Wine Milkshake
- 1 (1.5 quart) Vanilla ice cream
- 1 cup red wine
- 4 ounces vodka
- Whipped cream and maraschino cherries for serving
Blend together the ice cream, red wine and vodka in blender till smooth. Top with whipped cream and a cherry!
Raspberry Sorbet Mimosa
- Raspberry sorbet
- Pink champagne
- Raspberries
Add 1 to 2 scoops of raspberry sorbet in each glass, fill with champagne and top with raspberries.
Cheers!