Chunky Knit... Everything
Let us bring a little softness and comfy into your lives this winter season!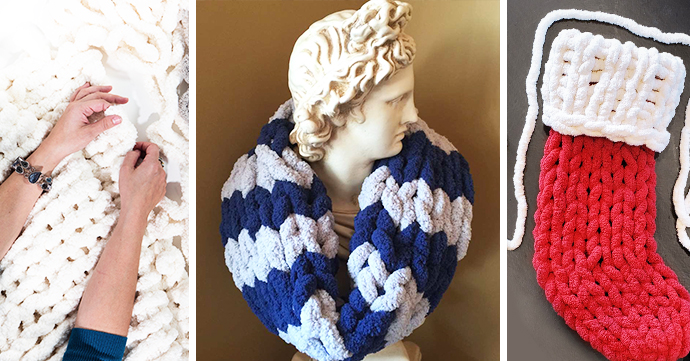 We have so many chunky knit events coming up its crazy. We're doing chunky knit blankets, scarves and even a chunky knit stocking.
The blankets are great and versatile and you can pick up to 2 colors! The same goes with the scarves. They make excellent gifts for Christmas. The stockings are a fun activity for your family to get together after Thanksgiving and create together instead of spending time in long shopping lines. OH did we mention we have wine.
Reserve your chunky knit experience today!