Paint Your Pet on a Treat Jar
You pet deserves a treat. Now you can paint their unique face their very own treat jar! One pet per jar makes the best experience. A close up of the face is preferred.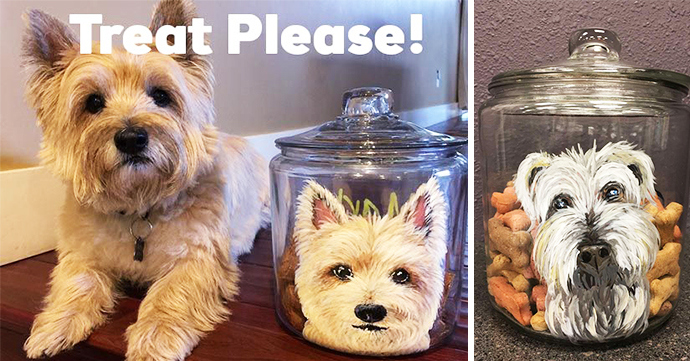 We'll take you step by step on this unique process to truly capture your own pet. Send us a digital picture of your pet before the event to Temecula@pinotspalette.com and we'll have everything ready for you on the day of the event! You can even customize it with their name! No pets, no problem you can paint any animal you'd like. No art experience required. This is done with our glass paint so it wont come off with water and is dishwasher safe!