Winter Break Kids Classes
Looking for some Fun Things to do with the kids this Winter Break? Come Paint with us!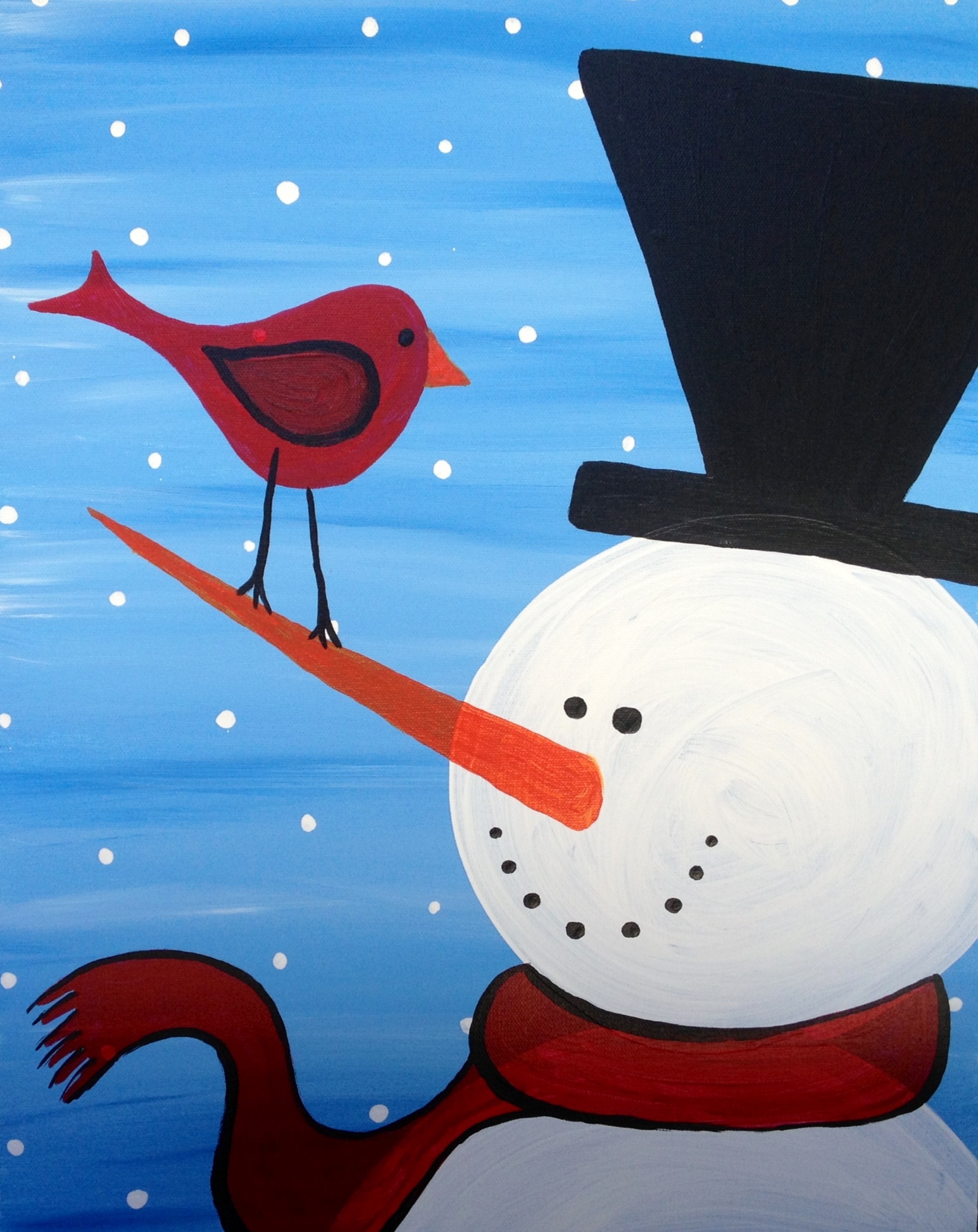 Winter Break for your children is tricky. Not all schools get the same allotted time off which may make family vacations tricky. However, you don't want your child to spend a few weeks sitting on the couch at home watching tv, do you? Let's brainstorm some activities for your kids to do when vacation isn't an option..
Hang out with friends
Not the most productive thing always, but it is break and fun is important. What's better than spending the day laughing and smiling with your best friends!
Build a Snowman
When we think winter, we think white, fluffy snow. Everyone should have an experience playing in the snow. A perfect bonding time for any family to work together to create the perfect snowman!
Come to Pinot's Palette
We're bringing back kid's camp, winter break edition. It's sometimes hard to depend on weather with snow sometimes not sticking to the ground, and we understand you want to get the kids out of the house and doing something productive. We love kid's camp because it gives your child the chance to strengthen their artistic and creative skills, which sometimes gets looked over in school.
Grab your child and all their friends and sign up for Kid's Camp!! It'll be the best winter break ever filled with beautiful artwork and your child's smiling face!