Open Studio with Freestyle Paint & Sip
During Open Studio, sip and paint freestyle at your own pace. We pour, you create!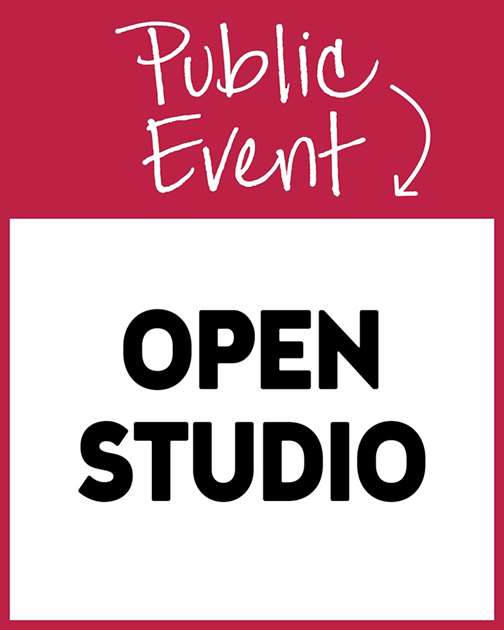 Keep an eye out for the 'Open Studio' placemaker on our event calendar. Come on in anytime during open studio hours. Flexible times to sip, paint and relax!
During open studio, guests paint and sip what they want, when they want. Create your own or choose from one of our 30 plus self-guided paintings where we provide step-by-step instructions for you to follow along. Or just go rogue!
It's your art, your rules. Want to paint a pattern to match your bedroom? Looking to brighten up your kitchen with a colorful canvas? Have an image you want to use for inspiration? Come on in and put paintbrush to canvas. During our open studio, your imagination can run wild!
Here's how it works:
Step 1. Each guest pays a $10 Studio Fee. The Studio Fee includes art station set-up & use of paint, brushes, aprons, easels.
Step 2. Self-guided or freestyle painting? Look through our self-guided library or create your own.
Step 3. Choose what you'd like to paint! Your choice of canvas, wine bottles, or mini canvases with easels. Example pricing is per piece. Paint one or paint several. It's your choice and you pay as you go:
$5 - 8 X 10 Canvas
$5 - Wine Bottle
$5 - Mini Canvas with Easel
$10 - 10 X 10 Canvas
$15 - 16 X 20 Canvas
$20 - 10 X 30 Canvas
Step 4. Grab a beverage from our bar! Juice, soda and kiddie cocktails for the kids; Beer, wine and cocktails for adults. Feel like a mocktail? We have several of those too!
Our open studio is a great way to spend an afternoon. Open studio is family friendly for days off of school. It's a great way to gather the girls for an impromptu gathering and come by for a relaxing afternoon. Or stop in solo! This is a fabulous way to sip and relax on your day off.
Any questions about open studio? Just give us a call at 773.289.1709 or e-mail the studio at logansquare@pinotspalette.com. Click below to find our next Open Studio event. We can't wait to create with you! Cheers!