Blacklight Teen Night GLOW PARTY!
Calling all cool teens! We've designed the perfect night for you and your besties.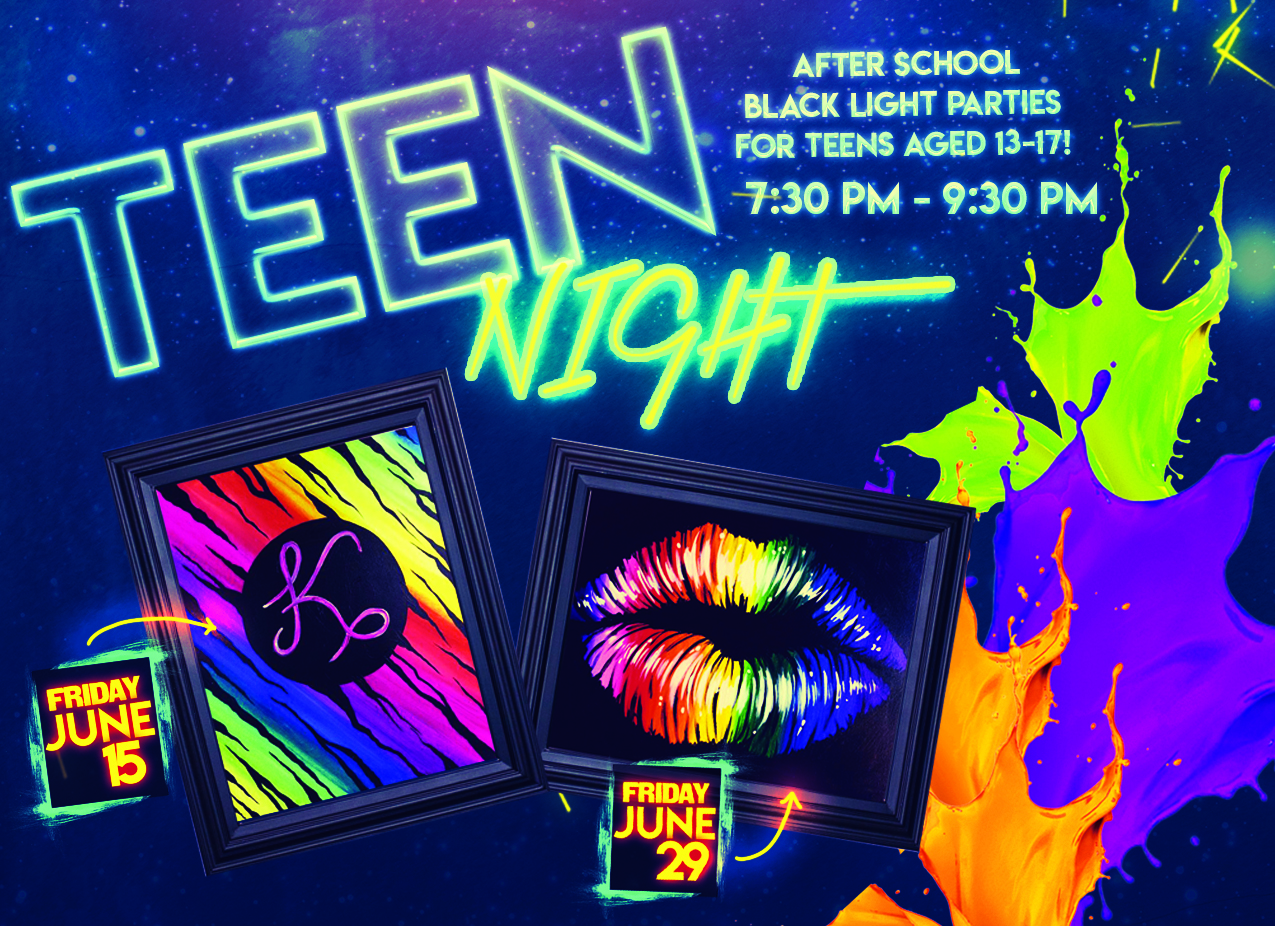 Imagine painting, sipping (mocktails!), and jamming out to your favorite music under the psychedelic rays of our neon glowing black lights! While you hang with your friends, our young and friendly artist will guide you through creating an awesome painting that looks just as good in normal light as it does under the blacklight.
This month, you can choose from either our fierce and fun "Wild Monogram" on June 15th, or rainbow kiss painting "This Kiss" on the 29th. Arrive early at 7:00 for either class to grab one of our tasty and FREE alcohol-free mocktails! Once we flip on the ultraviolet lights, our fluorescent paints will blow your mind with their vibrance! Have fun painting your canvas, and your friends faces. Don't forget to snap a blacklight selfie or two for instagram! #bestnightever!
"Cool" parents, if you're looking for something fun for teenagers to do in Chicago, look no further! It's a great activity for teens aged 13 - 17! Drop them off or hang out at our bar while the kids paint.
What are you waiting for? Book your teen's best night ever now!
We also do private black light paint parties for kids, teens, and adults alike! Ask us about how you can set up a neon glow party for your kid's birthday, graduation, or bar mitzvah. Have a bachelorette party or adult birthday you'd like to throw under the blacklight? Hit us up!
Share "Wild Monogram" June 15th from 7:30 PM - 9:30 PM | "This Kiss" June 29th from 7:30 PM - 9:30 PM