Ten Gluten-Free Charcuterie Choices
Everyone else at the party is snacking on mini quiches and crackers and you are nibbling on the garnish or your just-in-case snack baggie of almonds that have been in the bottom of your purse longer than you'd admit to anyone. If you or your friends are gluten free, social events can be frustrating and I feel your pain! Do not fear, though! There is a trendy solution! You are always welcome to bring snacks to a Pinot's Palette paint party and charcuterie looks right at home next to the wine bar.
Below you will find my favorite gluten-free charcuterie suggestions for you to mix and match arrange them on a wooden cutting board or even your largest plate with toothpicks or tiny tongs. Friends gluten free or not will thank you!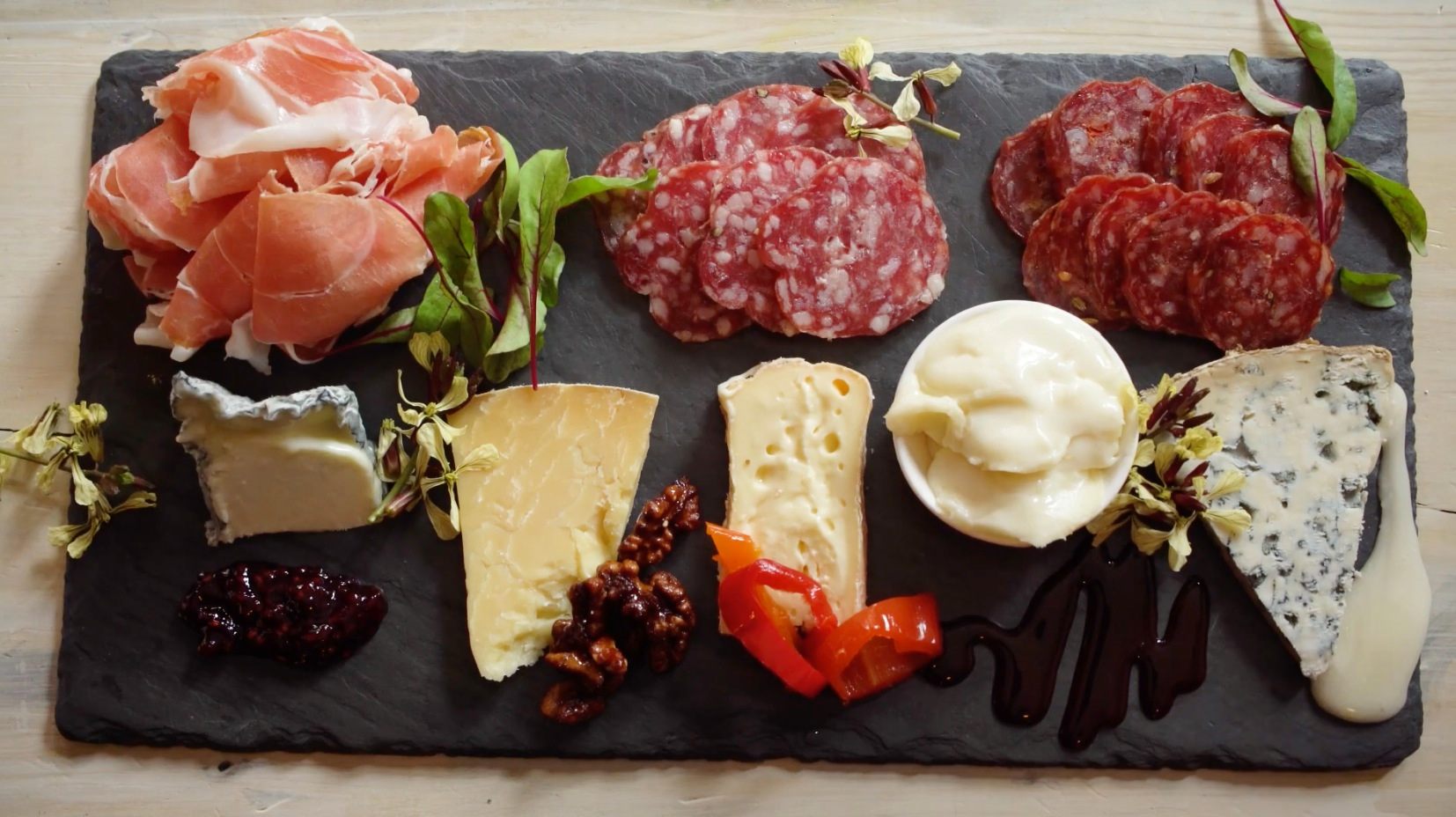 1. Cheese Corners
Depending on your budget and how many friends you plan to share with, you can find small cuts of fancy hard cheeses (sometimes labeled as 'cheese corners') near the deli in most supermarkets. This allows you to purchase several different cheeses to sample for the price of one. I try to get one each of an aged (Gouda), a hard (parmesan), and a creamy (Chevre) cheese. Some will advise you to also select a crumbly cheese like Blue, but I find these to be messy and unpopular. I like Sprouts' selection and prices best, but have had success at local health food stores too. I recommend goat cheeses if someone also lactose sensitive.
2. Gouda and Guava Paste
This is my all-time favorite desert, but it is right at home on a charcuterie board! Slice and stack like a tiny breadless sandwich (cheese on the bottom, please, the paste will stick to your platter!)
8. Olives
I like garlic-stuffed Chalkadiki or pitted Kalamata.
7. Gherkins
Everyone thinks tiny pickles are cute.
Grapes or sliced seasonal fruit
6. Nuts
I like barbecue or mustard spiced almonds to add some savory flavor. A less common nut like a macadamia nut or pecans are always appreciated.
7. Meats
Prosciutto or hard salami are most popular, but you can easily substitute smoked deli turkey (make sure it is gluten free!) for your Kosher friend.
8.Gluten-free crackers
They won't taste like regular crackers, but it's good to have something crunchy. Please comment with your favorite brands because I have not been impressed with the prices or texture and would love some feedback!
9. Jam
Make sure you opt for crackers if you are going to serve jam! Fig jam is perhaps most traditional, but it is also most expensive. A scoop of any jam in a little ramekin dish looks pretty and will serve you well.
10. Seasonal veggies
Sliced bell peppers are easy, affordable, and pretty, but you can also opt for canned artichoke hearts.
11. Bonus item: WINE! Wine is gluten free!
Now that you have your caloric courage to paint, eat, drink, and be merry!