Hallo-WINES for the Perfect Halloween!
With Halloween coming up, it's time to plan for all things spooky, even your wines! Why not, right? Let's dive head first into "Spooky Season" and theme everything all the way down to the wines you drink.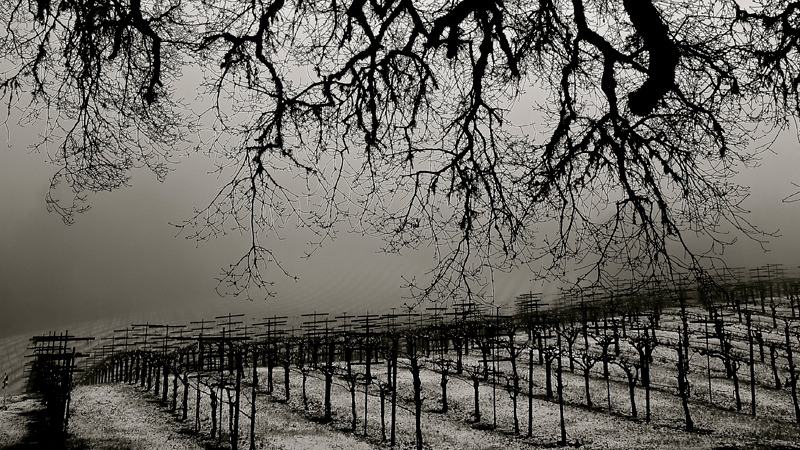 Ghost Block Sauvignon Blanc
This white wine is filled with aromas of grapefruit and white peach, subtle notes of tropical fruit and guava and papaya. On the palate it has a smooth and rich mouthfeel, with zippy acidity and notes of white grapefruit and lemon zest with a very silky finish. If you're feeling super funky, and want to pair this wine with your Halloween candy, then we recommend pairing it with something sweet like Skittles or Starbursts. The crisp citrus and fruit flavors are a great match for Skittles' and Starbursts' fruitiness. The wine's dry style and zesty acidity cut through the candy's sweetness.
Ghost Pines Pinot Noir
The aroma of this beautiful Pinot Noir has notes of cherry, pomegranate and lavender. Subtle notes of vanilla, baking spice and freshly roasted coffee beans. Tasting this Pinot proves to be bigger and bolder than your typical Pinot Noir. Smooth, with intense flavors of cherry pie, pomegranate and ripe plum. Pairing this wine with some Halloween candy, we recommend it with a KitKat, M&Ms or Twix. Pinot Noir's bold fruit forward flavors of cherry and plum will make this wafer candy taste like an adult version of a chocolate dipped cherry.
Ghost Block Zinfandel
Aromas of dark berries, plum, cedar, violet, ginger, vanilla bean and spice dominate this red wine. On the palate, this Zinfandel is rich, full-bodied with flavors of ripe black berries, black cherries, hints of mocha and cloves. A perfect Halloween candy pairing is with a Hershey's Milk Chocolate bar. Hershey's smooth and creamy milk chocolate will have slight berry flavors woven into every bite when paired with a rich Zinfandel.
Ghost Story: There is a true ghost story associated with this wine and the Sauvignon Blanc listed above! There has been ghost sightings in the vineyard leaving the Pioneer Cemetery walking up the hillside through the vineyard to the top of Yountville hill. The theory is that it is the spirit of George C. Yount - the founder of Yountville, and the first who planted grapevines in Napa Valley in 1839 - that still haunts the grounds of the town he founded. Learn more here!
Phantom Red Blend
This 50/50 red blend of Zinfandel and Petite Sirah gives off aromas of baked fruit cobbler and juniper along with subtle flavors of blackberries and peppercorns. On the palate, there are ample flavors filled with dense fruit and ripe berries, complemented with subtle hints of nutmeg and allspice. The perfect Halloween candy pairing is a Hershey's Special Dark or Reese's. With this 50/50 blend of Petite Sirah and Zinfandel, dark chocolate lacks the sugar of other chocolates, it works with a drier wine
Make your way to the bar, because all of these wines are on special through the end of Spooky Season! Be sure to check out the menu next time you're in Pinot's Palette Leawood for a painting party.
Cheers!
Share Check out our full Calendar of Events | Spooktacular Paint at Home Options