Fabulous Thanksgiving Recipes to Try this Year!
We're less than a week away from Thanksgiving, and do you have your menu planned yet? We are finalizing our menu, and thought we would share our favorite, no-fail recipes for your fabulous feast. In our family, we munch on hors d'oeuvres and sip wine throughout the day while the turkey cooks and the potatoes whipped. We always have the staples of Thanksgiving, but always do a fun or healthy twist. The best part of our Thanksgiving is everyone congregates in the kitchen to exchange stories, and there's something comforting about being close to Mom and (of course) mom's cooking.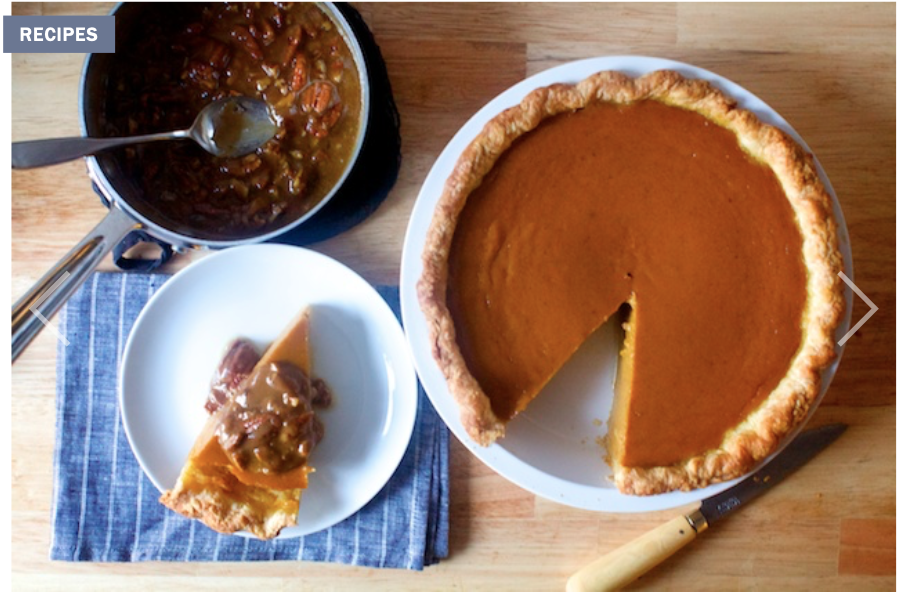 Our Thanksgiving Menu
Turkey
Everyone has a different way of doing turkey, so I'm just going to stick to the sides today.
Potatoes
We always make the potatoes ahead of time, because the turkey takes most of the oven time. So being able to spend more time joking around with family rather than worrying about all the sides you have to get done is way more rewarding than cooking everything the day of Thanksgiving.
https://www....shed-potatoes
Sweet Potatoes
If you're a marshmallow and brown sugar kinda feaster, then just skip over this recipes. Our family goes for savory rather than sweet, so the sweet potatoes themselves are about as sweet as our Thanksgiving meal gets...save for the pies. *We use all sweet potatoes
https://mini...mesan-gratin/
Brussels Sprouts
We're skipping over the green bean casserole this year, and going for Brussels sprouts instead. These are a family favorite!
https://www....with-pancetta
Cranberry Sauce
Skip the canned cranberry sauce and go for homemade, it's fun, easy and you can make it ahead!
https://www....fruit-compote
Gravy
One of the most important parts of Thanksgiving, am I right!? We just go for the typical turkey gravy with pan drippings. It's a no fail approach to the Thanksgiving feast
https://www....-turkey-gravy
Salad
We always have one because you have to feel somewhat healthy on Thanksgiving....
https://www....arvest-salad/
Pie
We always have at least two pies...Apple and Pumpkin. We have always used "family" recipes for these which are made from memory by various aunts/grandmas, but here are a couple of recipes that are similar.
Pumpkin:
https://smit...raline-sauce/
Apple:
https://smit...ct-apple-pie/
Have a very Happy Thanksgiving! We are incredibly thankful for YOU and all of our customers. You make our jobs so fun and the holidays so enjoyable.
Cheers,
Pinot's Palette Leawood Team
In addition to a home cooked meal, why not spend time with loved ones in other ways this season? Come in to one of our painting and wine classes and spend time with friends and family as you relax and get creative. This tends to be a very stressful time of year, so carving out some time in your schedule to take a breather and do a relaxing activity like painting (and drinking wine) is a must! Check out our calendar full of holiday and seasonally-themed paintings and be sure to look at the family and kids' classes we're offering for fun with loved ones of all ages!
Giving a Pinot's Palette Leawood gift certificate is a GREAT gift idea for all of your loved ones! You can come in for a painting class and leave with a bunch of names, checked off of your list! There's nothing better than giving the gift of an experience; Showing someone you care with the thought and love that was put into this special gift is a wonderful thing, especially this time of year. Your friends and family will come in and make a painting to take home and treasure forever... and they'll make some wonderful memories, too!