Give the Gift of a Pet Portrait This Year!
Stumped on what to get that hard-to-gift person in your life? Then give our Project Pet class a try! You can either gift the class, or paint the pet portrait yourself to gift to someone special in your life. BUT, seats are selling out fast, so sign up before December 6th to secure your spot! The idea of painting a life-like painting of an animal can seem pretty overwhelming, but we make the process pretty easy to accomplish and with you leaving happy with a great gift that you can cherish forever.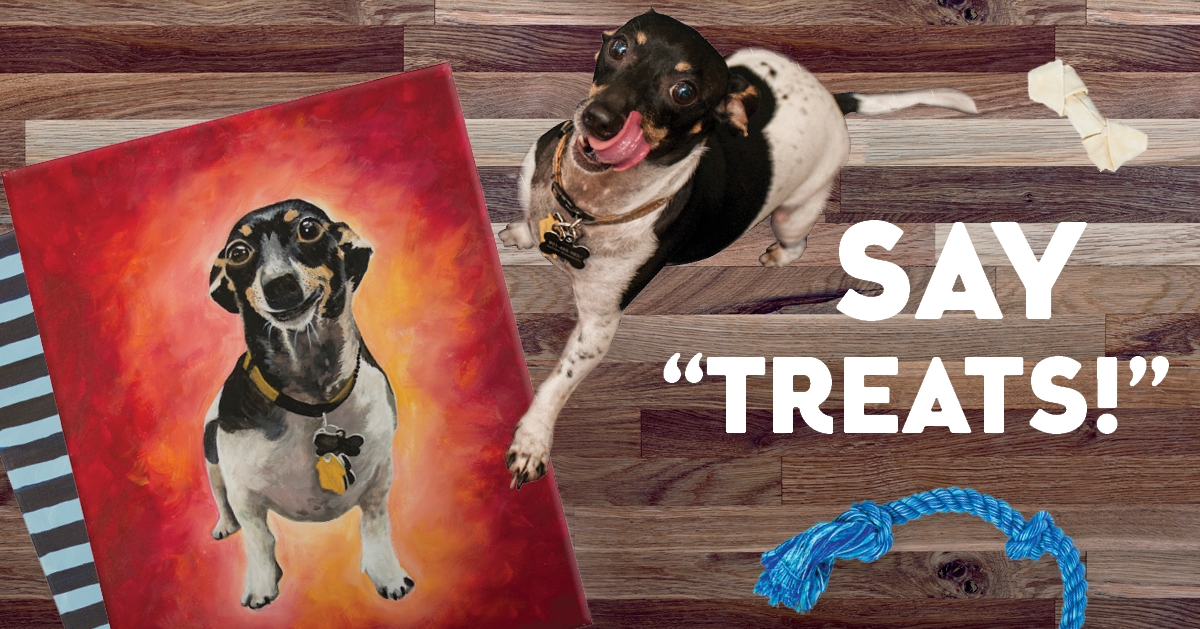 How do we make it so easy, you ask? Well, after you sign up for the Project Pet class on Saturday, December 17th from 2pm to 5pm, you will email the studio a high quality, digital image of the pet you're wanting to paint. From there, our team edits out the background of the photo, enlarges it to fit the size of the canvas, and pixelates the image in black and white to have a better view of the different shades on the pet. We then send the images off to a printer to have the pet photos printed directly onto the canvas. Once you arrive on the day of the class, your canvas is ready to go, along with a printed photo of the image you sent in. This allows you and the artist to achieve the correct colors of your pet. Once the class starts, the artist leads you through step-by-step explaining different techniques to achieve the textures of your pet's fur or feathers, as well as different background options. While the artist will not be painting the exact pet as you, they will make sure that everyone is able to create a painting that best represents your pet. Our goal is to make sure you leave happy!
The class on December 17th is the last Project Pet of 2022, so why not make it a little fun and add a Santa hat to your pet and include it in your holiday decor!?
Reservation link:
https://pino.../event/654455
We hope to see you there, and as always, our studio welcomes any questions or reservations you may have, so don't hesitate to reach out! 913-451-7466 or leawood@pinotspalette.com
Share Check out our full Calendar of Events | Want to plan a painting date night at home?