Dry January? Why Not?
Dry January is a great way to get back on track after all the holiday parties and Christmas movie binges with a bottle of wine (or two). We could all probably stand to drink more water on a daily basis, but if you're not drinking wine or cocktails, then what are you drinking? Are you starting 2023 out on a healthy note all together, and sticking to water, maybe coffee too? Or is it just to reset from all the hangovers and the health factor doesn't come as much into play here, because you're still drinking coke, iced vanilla lattes, and mocktails? If you're wanting to stay on the wagon for the full month of January, but not willing to give up the fun glasses and fruity drinks, then we have come up with a list of our top 5 mocktails for you to enjoy this month!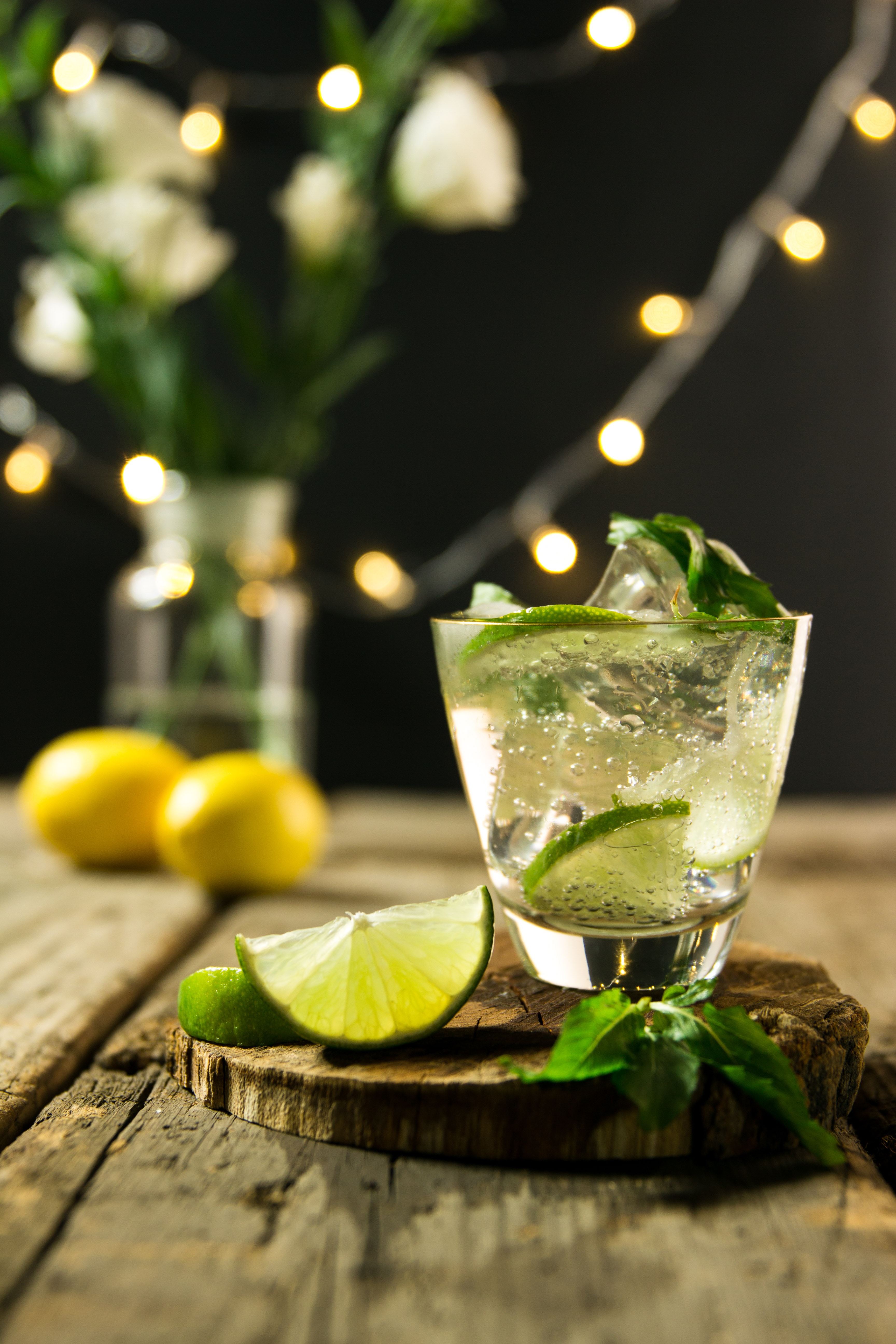 Pink Grapefruit Fizz
Grapefruit is in season right now and so delicious, this mocktail is perfect to cure those winter blues.
3 Tbsp Sugar
3 Tbsp Freshly squeezed grapefruit juice
1 Slice Grapefruit
Top off with soda water and ice
Lime and Mint Soda
Craving a mojito, maybe this will cure the craving and mentally transport you to an island beach somewhere!
2-3 Mint leaves chopped
1 Lime quartered
1 Tbsp Lime cordial
Top off with soda water and ice
Pomegranate Ginger Mocktail
Another fruit that is in season right now, so it's the perfect time to take advantage of this pomegranate mocktail.
2.5 Tbsp Pomegranate juice
2.5 Tbsp agave syrup
2.5 Tbsp fresh ginger
Top off with sparkling water and pomegranate seeds
Lemon Basil Spritzer
If you're yearning for warmer weather and poolside cocktails, this mocktail might tide you over until the warmer seasons.
3 Leaves fresh basil
2 Lemon wedges
2 Tbsp lemon juice
2 Tbsp simple syrup
¾ C sparkling water
Top with ice and garnish with lemon wedges and basil leaves
Salted Caramel White Russian (Mocktail)
If you're still into the wintertime cocktails that will make you feel warm and fuzzy inside, then definitely give this mocktail a try!
4 tsp Instant Coffee
½ tsp vanilla extract
2 tsp sugar
4 Tbsp caramel sauce
3.5 Oz cream
*Note: Dissolve the coffee in hot water and add vanilla and sugar to this mixture as well. Allow time to cool
If you're not wanting to go through the trouble of making mocktails, but still don't want to be the buzzkill at your next get together with your bottled water. Then try these great, on-the-go mocktails!
Betty Buzz
Hiyo Sparkling Tonic
Ritual Zero Proof - gin, tequila, whiskey and rum alternatives
Mingle Mocktails
Recess - calming drinks
For those of you that are enjoying a dry January, we hope these lists help keep it fun and interesting. For those who are not, we'll see you at the bar…and see you in February, Dry January-ers! Cheers!
Share Check out our full Calendar of Events | Plan a Paint Night for Home!