Living a Creative Life: An Interview with Tara
Tara Karaim has been an instructing artist with Pinot's Palette Leawood since shortly after opening in April 2013. Through these past three years Tara has many accomplishments including earning her Masters in Art History this past May from UMKC. Tara truly "lives" a creative life, she is continually creating new paintings for herself, for others and for Pinot's Palette. Not only in her art but her approach to life in general.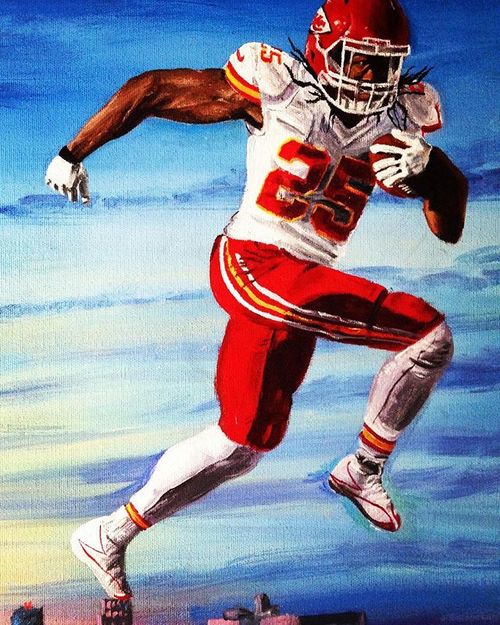 PP: Tara, what inspires you to paint?
TK: I am inspired by the beauty in everyday life and in the people that surround me. As a portrait and figure painter I am especially inspired by the human figure and the face. Everyone's unique combination of features and expressions as well as all the colors that make up skin tones captivate me and push me to try to capture them perfectly. There is nothing more satisfying to me than capturing someone's likeness.
PP: What was the impetus to pursue your Masters in Art History?
TK: After my last semester of undergrad at the University of Kansas I had the opportunity to study abroad in France for six weeks. I spent two weeks traveling around Northern France and then four weeks in Paris. While I was there I was able to visit all of the major Parisian Museums and see the works of art that I previously only knew from textbooks. It was such an amazing experience and it proved to me that I definitely wanted to pursue a career in art history. So, when I returned to the states, I immediately met with my professors and began the task of applying to graduate school. I spent the past two years at the University of Missouri-Kansas City earning my Master of Arts. Not only was I learning more about the history of art but I also interned at local museums, put on a show of local artists with the UMKC Graduate Art History Association, helped studio art students as a graduate teaching assistant, and even spoke at a conference. It was an amazing experience and I hope to begin my career soon using the knowledge and skills that I gathered in addition to learning new things every day. I hope someday to be an art history professor, but in the mean time I plan on applying to research based positions at museums before I return to school to earn my PhD.
PP: What do you love most about working at Pinot's Palette?
TK: The thing I love most about working at Pinots Palette is that I always leave work in a better mood than when I came in. Even on the most stressful days with the biggest classes and the most tedious paintings it is still the most fun I've ever had at a job. I love being able to share my love and enthusiasm for art with the masses! I especially love knowing that the majority of people that walk through the Pinots Palette doors are stepping out of their comfort zone and that I get to be their guide through this new experience. I love watching as they slowly get more and more comfortable with a paintbrush and as they overcome stressful situations like tiny tree branches or silhouettes of people, and the relief and joy they get from their finished products. After almost three years as an instructor, it still surprises me how well people who have never painted before are able to try new techniques and succeed, or at least keep a positive attitude about a completely foreign experience.
Tara is available for commissions and to see the depth of her artistic abilities check out her website below.