Earth Day Turns 51 this Year!
We have a special celebration planned for Earth Day this year! We will be "Painting and Planting" this year to celebrate Earth Day 2021! Guests will paint two mason jar 'planters' and create your very own succulent arrangements. Enjoy live music and yard games outdoors once your masterpiece is complete. Drinks will be available for purchase for guests of age.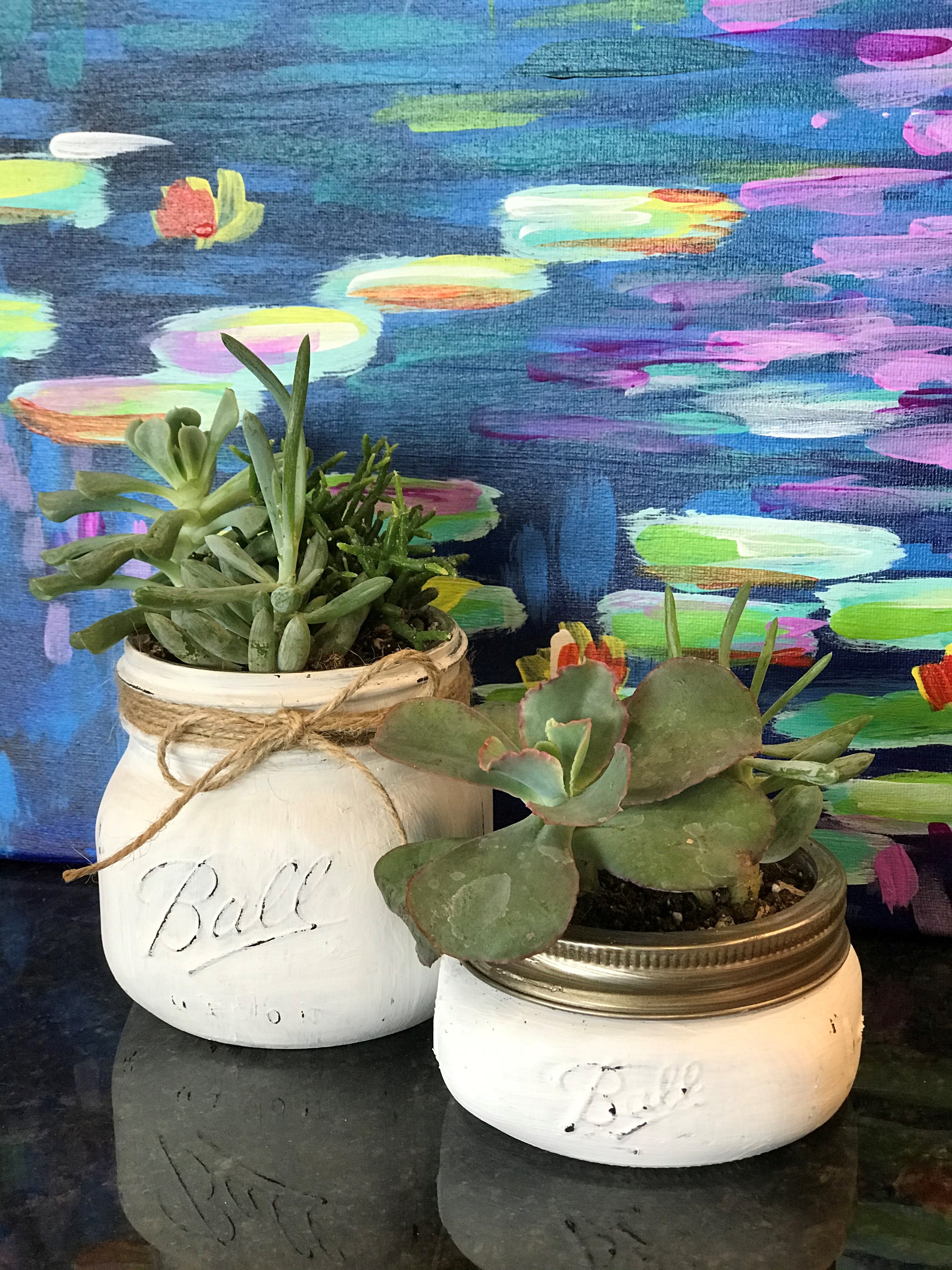 History of Earth Day
Earth Day was founded in 1970 as a day of education about environmental issues, and Earth Day 2021 will occur on Thursday, April 22—the holiday's 51st anniversary. Earth Day was spearheaded by Senator Gaylord Nelson, a Senator and former Governor of the State of Wisconsin, and inspired by the protests of the 1960s, Earth Day began as a "national teach-in on the environment" and was held on April 22 to maximize the number of students that could be reached on university campuses. By raising public awareness of pollution, Nelson hoped to bring environmental causes into the national spotlight.
Before 1970, there were no regulations for manufacturing plants that spewed black clouds of toxic smoke into the air or dump toxic waste into a nearby stream or river. There was also no EPA ( Environmental Protection Agency.) Senator Nelson created Earth Day in order to bring these environmental issues to national attention and force them to dealt with to protect the nation's environment.
As a result of heightened public concerns about deteriorating city air, natural areas littered with debris, and urban water supplies contaminated with dangerous impurities, in early 1970, President Richard Nixon presented the House and Senate a groundbreaking 37-point message on the environment. These points included, but not limited to:
• requesting four billion dollars for the improvement of water treatment facilities;
• asking for national air quality standards and stringent guidelines to lower motor vehicle emissions;
• launching federally-funded research to reduce automobile pollution;
• ordering a clean-up of federal facilities that had fouled air and water;
• seeking legislation to end the dumping of wastes into the Great Lakes;
• proposing a tax on lead additives in gasoline;
• approving a National Contingency Plan for the treatment of oil spills.
Source: www.epa.gov/history/origins-epa
These initiatives spawned the creation of the EPA.
*************************************************
We are excited to be partnering with Town Center Plaza for an Earth Day Celebration on Thursday, April 22nd. We will be hosting two consecutive sessions of "Paint & Plant". Join us for a fun Happy Hour of painting, planting and celebrating Earth Day. Drink specials, outdoor games and lots of fun.
RESERVE YOUR SPOT: Thurs., April 22nd – 6:00 – 7:30 pm Session:
https://pino.../event/529539
RESERVE YOUR SPOT: Thurs., April 22nd – 7:00 – 8:30 pm Session:
https://pino.../event/532770
Share Check out our April Calendar of Events! | Private Party Information