Celebrating 3 Years
Do you remember the joy of painting?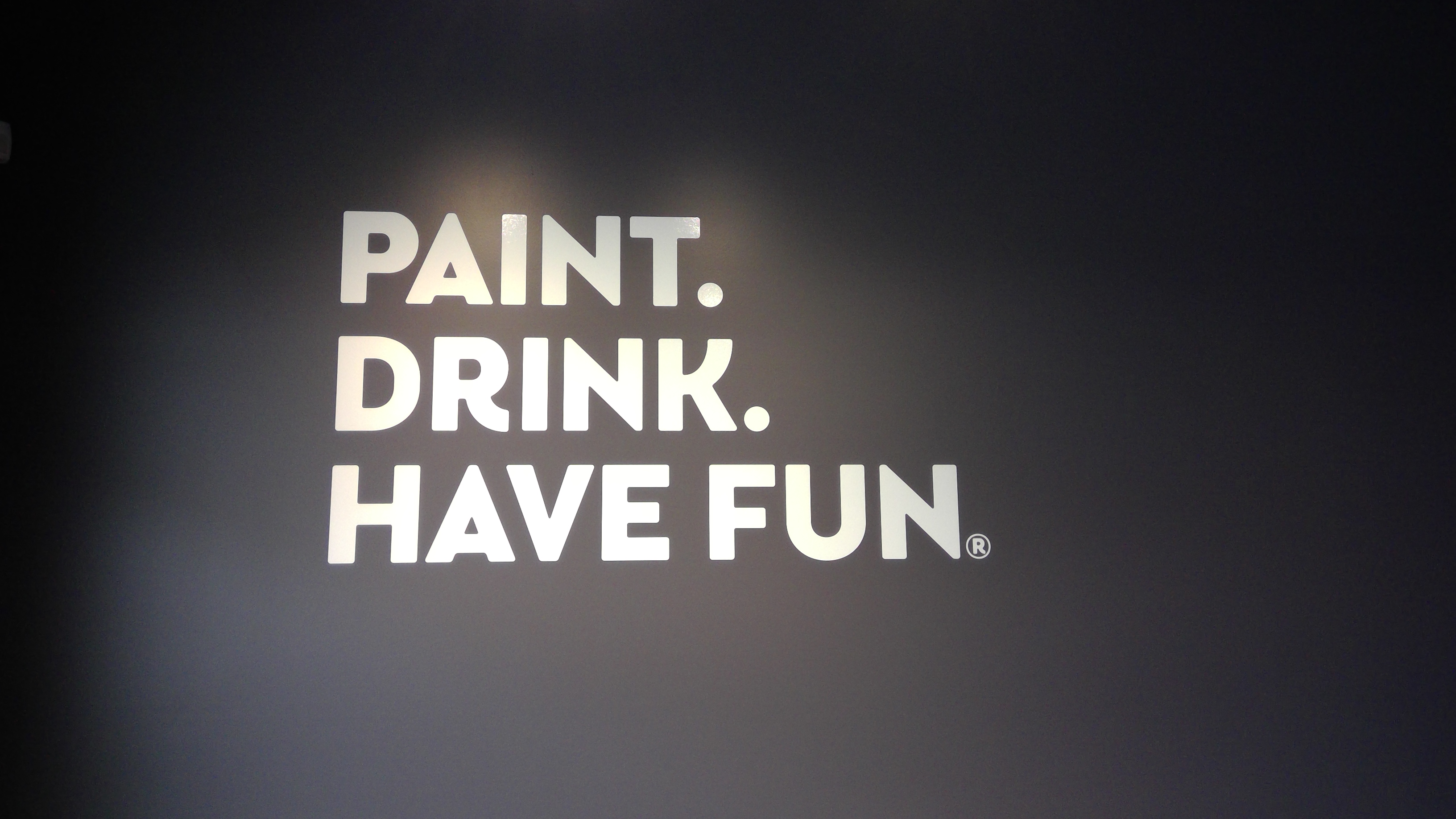 As a child, many of us began scribbling with crayon's on coloring books, construction paper, and maybe a few walls we could reach to the horror of our parents! Soon we were mastering the art of staying in the lines. One day, you received your first paint set. You know the ones that come in a nice little box with all the primary colors and one paintbrush! It was magical, dipping your paintbrush into the water to wet the paint so you could swipe the watery color across a white canvas full of opportunities! Maybe you painted the trees you saw outside the window pink, maybe you painted your home, and outside stood your mother, your father, or possibly a brother or sister and you. You painted your life as you saw it. Whether it was your family, a favorite story, or just your imagination. The colors you chose to paint and your subject matter was purely your own, reflecting your mood and perspective. Painting was fun. You did it with the pureness of knowing it will be loved when finished. Somewhere in our life we put down the paint brushes. Sadly, we began to think that we are not good enough, not when creating art. But you were! And it is not to late to bring back the innocence of childhood.
Bring back the fun, painting for the joy of painting. Join us, and the others who are enjoying a night with family, friends, and creativity.
What began as a night out with the girls, sipping wine and taking an art class, soon became a new way of life for Sonja and her team or artists at Pinot's Palette. Making a decision to leave the corporate hustle and bustle of long hours away from her daughter and home, Sonja opened the art studio in La Vista. She created an atmosphere that any adult wishing to be creative again could escape the reality of life in the brushstrokes of art.
The last three years were not easy! As a single mother and the sole provider for her teenage daughter, she juggled home life and the long hours of her own business. The stress of the corporate world was gone, but the long hours were not. However, her daughter was now part of those hours. Many times, Anna, now 18, spent time doing her homework in the Party Room, her papers spread across the tables. Her mother, now nearby! Anna also became part of the team. Anna was able to have a job that was not traditional for other teenagers. She was able to spend time with her mother, work and create paintings, and help her mother's business grow.
Not only has Pinot's Palette grown in the number of painters (from 0 to 12,138) in the last three years, but also parking spots! One hurdle they had to overcome in the three years was the lack of parking spots! In the first year, there was only 11 parking spots for Pinot's Palette and the businesses next to it. The first year was definitely a struggle for clients who had to park in neighboring parking lots and walk before the November 2017 parking lot expansion!
Over the last three years, Pinot's Palette has had many successes, including valued repeat customers! To celebrate the 3-year Anniversary this January, Pinot's Palette will be honoring those repeat customers with special anniversary week specials from January 13th through January 19th. But we will also be holding specials for all our customers new and old for a week! Not only will there be $3 drink specials, there will also be giveaways, drawings, and a chance to win 3 free seat reservations.
Pinot's Palette looks forward to celebrating three years of painting fun with you! Please see the calendar of events so that you and your family can bring out the excitement of painting again!