Create Memories Over Painting: A Mother's Day Your Mom Will Love
Mother's Day is fast approaching us. It is the one day a year devoted to celebrating moms, grandmas and other special women that have held an important role in life. You might be wondering what to buy Mom this year. While presents are nice, we know that the gift that she really wants is to spend time with you. Show her you care by treating her to an afternoon creating new memories over painting!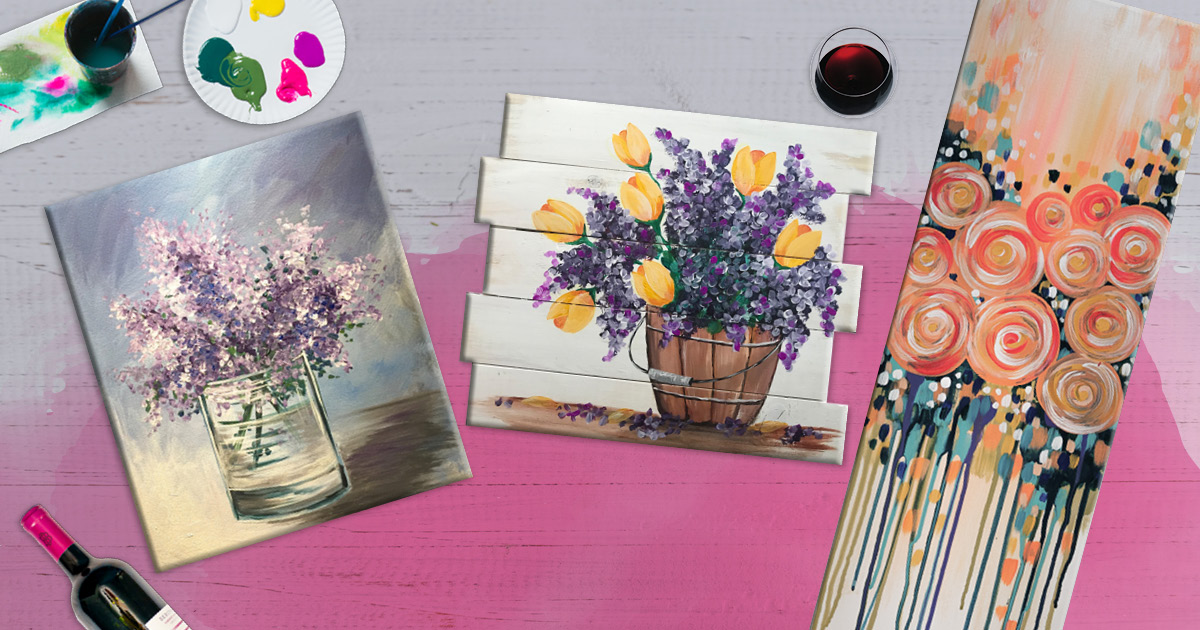 A Gift Mom Will Love
Instead of a flower delivery service, candy or an annual brunch (that she has seen one too many times), take mom to a Paint and Sip class--It's Better Than Brunch!
Create New Memories with Mom
You probably have favorite childhood memories with mom, like finger painting and doing crafts together. Rekindle those special moments that you both treasure with a special day designed for just the two of you! Relax and unwind together in a fun atmosphere that evokes creativity. For an added touch, surprise Mom with her favorite wine, or go-to beverage. She will love that you thought about her.
A Reminder of Time You Have Shared Together
Mom will love having a sweet memento from the time you shared together hanging in her home and in yours! You will end the day with a beautiful painting and Mom knowing how much you care.
Make this a Mother's Day that Mom will love, check your local studio for classes!