A Hoppin' Easter at our Studio!
We are loving all the colors and pastels that come along with Spring and Easter and can't wait to paint these specials with you this month!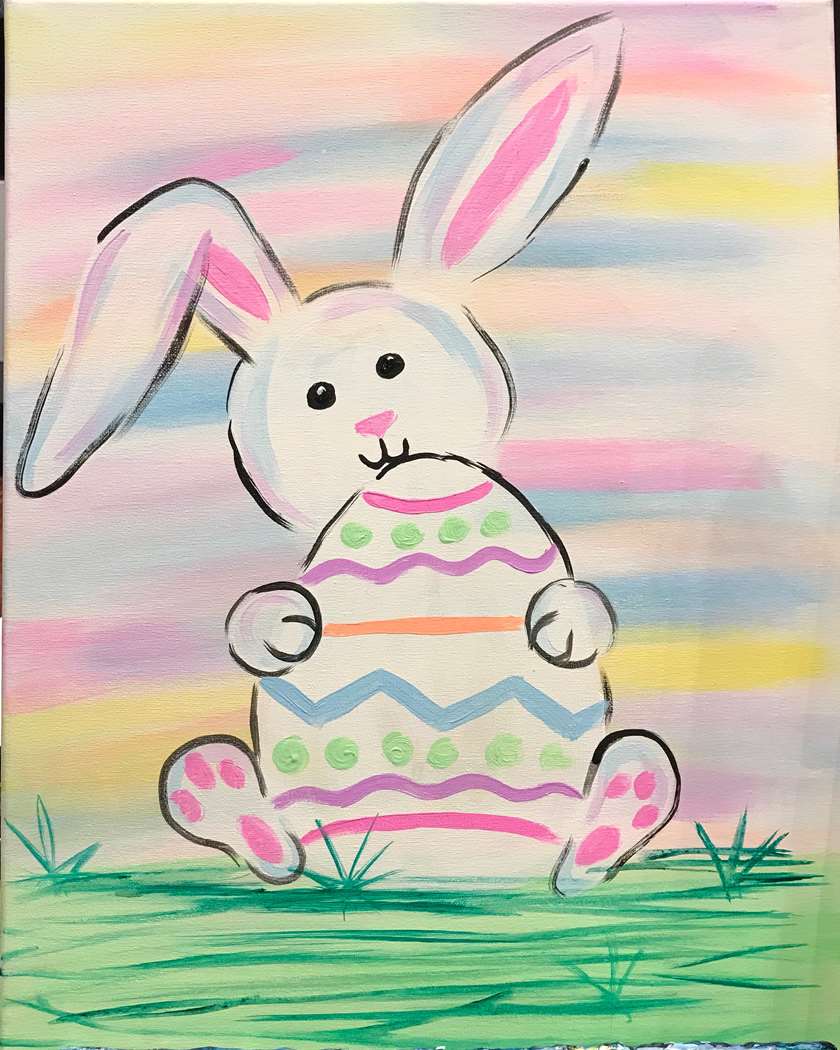 We're hoppin' with joy that Easter is almost here because it tells us that Spring is just around the corner! To get you and your families as excited as we are, we're offering two paintings...one for you and one for them!
Ms. Country Bunnykin is a special that we'll be painting on a custom 10"x30" canvas. Instead of making that trip to your local home decor shop for Easter/Spring decorations, come join us and make your own while making fun new memories, too!
Date: Tuesday, March 13th at 7pm
Our special Little Brushes Saturday class is sure to be a treat for your little ones as they paint Hoppity Bunny! We'll make sure to have some Easter treats for them and maybe a special visitor will hop on in, too.
Date: Saturday, March 24th at 4pm
For more information on either of these events, just click the links below...
Feel free to call 718-491-4386 or email dykerheights@pinotspalette.com with questions.