Wine Basics for Everyday People: Part 1
Welcome to the Pinot's Palette wine blog series! Did you know there's a proper way to swirl wine? And a proper way to sniff it? We won't be discussing ANY of those things.
Just like we believe painting should be accessible to everyone, we also believe wine should be accessible to everyone – no frills, no pomp & circumstance, no turned-up noses.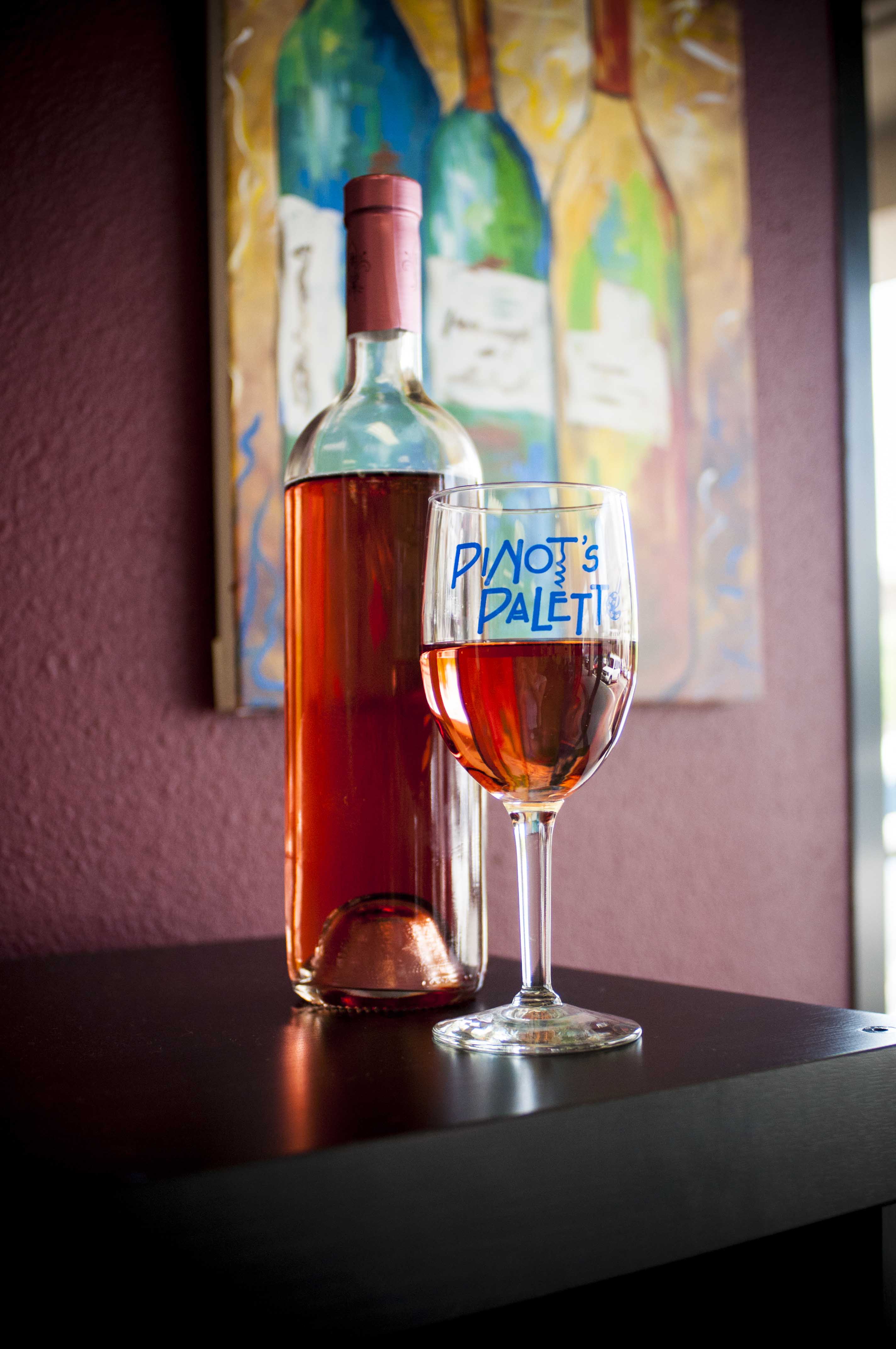 MOST IMPORTANT RULES FOR WINE DRINKING
There are two pivotal rules for enjoying wine:
1. If you like it, drink it.
2. If you don't like it, don't drink it.
As long as you remember these two rules, you'll never feel uncomfortable drinking or ordering wine. Everyone has different tastes; might as well embrace yours!
OTHER IMPORTANT RULES FOR WINE SELECTION
One of the biggest things holding people back from learning more about wine is the fear of looking uncultured in front of more knowledgeable people. First of all, wine does not equal culture. Second, hold your pinky fingers high! Everyone has brought a bad bottle to a dinner party, and everyone has had a server correct their pronunciation of an unfamiliar wine. Which brings us to a couple rules about wine selection:
1. Don't be embarrassed about what you don't know.
2. Ask questions!
Snooty sommeliers and wait staff are a dime a dozen. Don't let them phase you. Pronounce names wrong! Ask what a "dry wine" is! Ask them which wine if most similar to Franzia! Be bold when asking about new wines; just take their attitude with a grain of salt. Remember, you're the one drinking the stuff, so please refer back to section #1.
A REGULAR PERSON'S GUIDE TO FLAVOR PROFILES
However much you love your favorite wines, you should branch out from time to time. If your local stores are like ours, branching out can be overwhelming. So here's a handy-dandy list of flavor profiles in the more common types of wine.
Note: This guide is for regular people who like to drink wine sometimes. There are a thousand subtleties to wine's flavor and aroma, and frankly, that's way more than our taste buds care about. All you have to do here is pick a couple types that sound delish, and give 'em a go.
• Cabernet Sauvignon has warm and yummy flavors, like cherry, currant, plum, vanilla, coffee, spices, cedar and oak.
• Chardonnay is bright and fruity, balanced with warm and buttery. Think lemon and apple, plus caramel and cinnamon.
• Merlot is fruity but bold: Cherry, raspberry and plum, with touches of spices, tobacco, cedar or mocha.
• Muscat Blanc (aka Moscato) is sweet, with easygoing flavors like apple, peach, citrus, ginger and almond.
• Pinot Gris (aka Pinot Grigio) is a light, easy drink with an occasional surprise thrown in. Imagine citrus, apple, pear and flowers, with a touch of cheese rind or bitter almond.
• Pinot Noir can be both fruity and earthy: Cherry, cranberry and strawberry, with notes of beet, mushroom or leaves.
• Rieslings are most often sweet: Nectarine, peach, citrus, honey, floral and herbal flavors stand out.
• Sauvignon Blancs are tart and interesting: Citrus, melon, exotic fruit, grass, mint and bell pepper.
• Syrah is a rich, hefty red. How about a combination of blueberry, olive, clove, tobacco, jerky, pepper, chocolate and violet?
• Zinfandel is known for its sweetness, but it's not boring. Peach, raspberry, plum and blackberry get infused with tobacco, licorice and smoke tastes.
Every wine is different of course, but maybe that list explains why you should definitely start drinking more merlot (cherries and mocha, hello!) or what that weird flavor is in pinot grigio (bitter almond, what??).
Hopefully you feel slightly more confident about wine. Now it's time to put what you've learned to use!
Share Part 2: How to Pick a Good Bottle | Part 3: Wine & Food Pairings