Fall Cocktails for Friendsgiving
Some of these autumn-inspired cocktails are the perfect entrée to a warm and hearty Thanksgiving meal; others are most satisfying served after the plates have been cleared. If you're doing a Friendsgiving this year, spice it up with a signature cocktail for the night!
Other things these fall cocktails are good for: date night, girls' night and long conversations in front of the fireplace.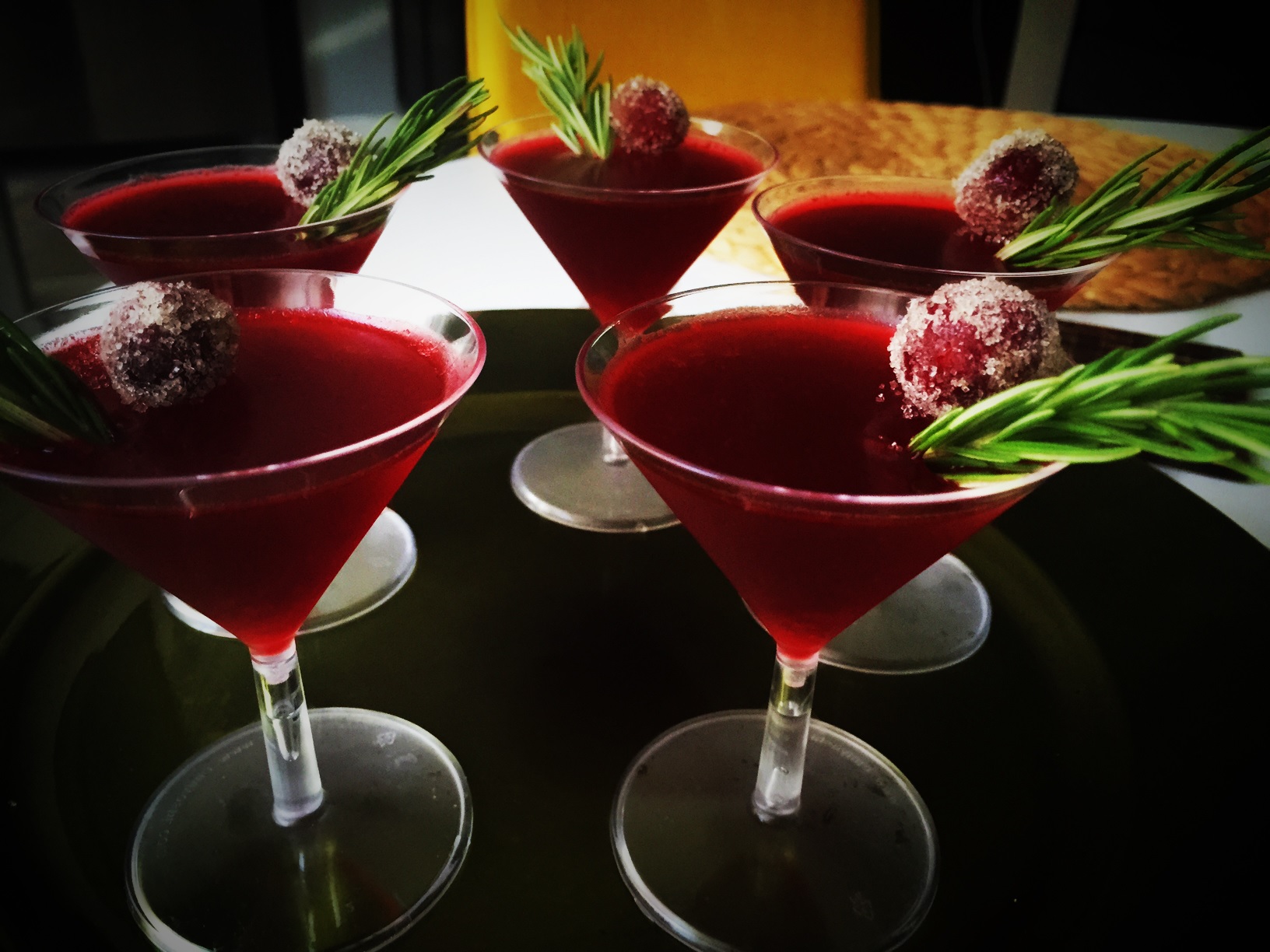 APPLE CRANBERRY MOSCOW MULE
• 1.5 oz. vodka
• 1 oz. cranberry juice
• 2 oz. apple juice
• 4 oz. ginger ale
A super refreshing fall drink, this fruity twist on the Moscow Mule should be garnished with fresh cranberries and served over ice.
DARK 'N STORMY
• 1.5 oz. dark rum
• 4 oz. ginger beer
This classic drink is so rich and wonderful, but couldn't be any easier to make. Mix the ingredients with ice cubes and a splash of lime juice.
CRANBERRY GELATIN SHOTS
• 1 pkg. cranberry flavored gelatin
• 2 cups cranberry juice
• 1 cup vodka
Bring juice to a boil, then stir in gelatin and vodka. Pour mixture into small cups. Set in the fridge 4-6 hours and garnish with sugar-rolled cranberries and rosemary sprigs.
SPARKLING POMEGRANATE COCKTAIL
• 1.5 oz. pomegranate juice
• 1.5 tsp. lime juice
• 4 oz. champagne
Pour ingredients into champagne flutes and garnish with a lime wedge or pomegranate seeds.
MAPLE WHISKEY SOUR WITH THYME
• 1.5 oz. whiskey
• 1 T pure maple syrup
• 1 T fresh squeezed lemon juice
• Fresh thyme
Muddle the fresh thyme, then mix all ingredients and serve over ice.
PUMPKIN WHITE RUSSIAN
• 1.5 oz. vodka
• 1 oz. pumpkin spice Kahlua
• 1 oz. heavy cream
Sprinkle this decadent drink with just a little sugar, drop in a few ice cubes and mix lightly.
There's a little something in this list for everyone. Pick one or two that are new to your group of friends, and enjoy something extra memorable for your Thanksgiving, Friendsgiving or everyday dinner with pals!
Share Not into Cocktails? Check out these Friendsgiving Wine Pairings!