Best Summer Mocktails
We talk a lot about wine around here, but realize not everyone is into wine like we are. Because the drinks are part of the social atmosphere of Pinot's, and water gets a little boring, we thought we'd share some virgin drink recipes that are easy to make ahead of time. (Of course, you can slip boozier ingredients into these drinks if you want.)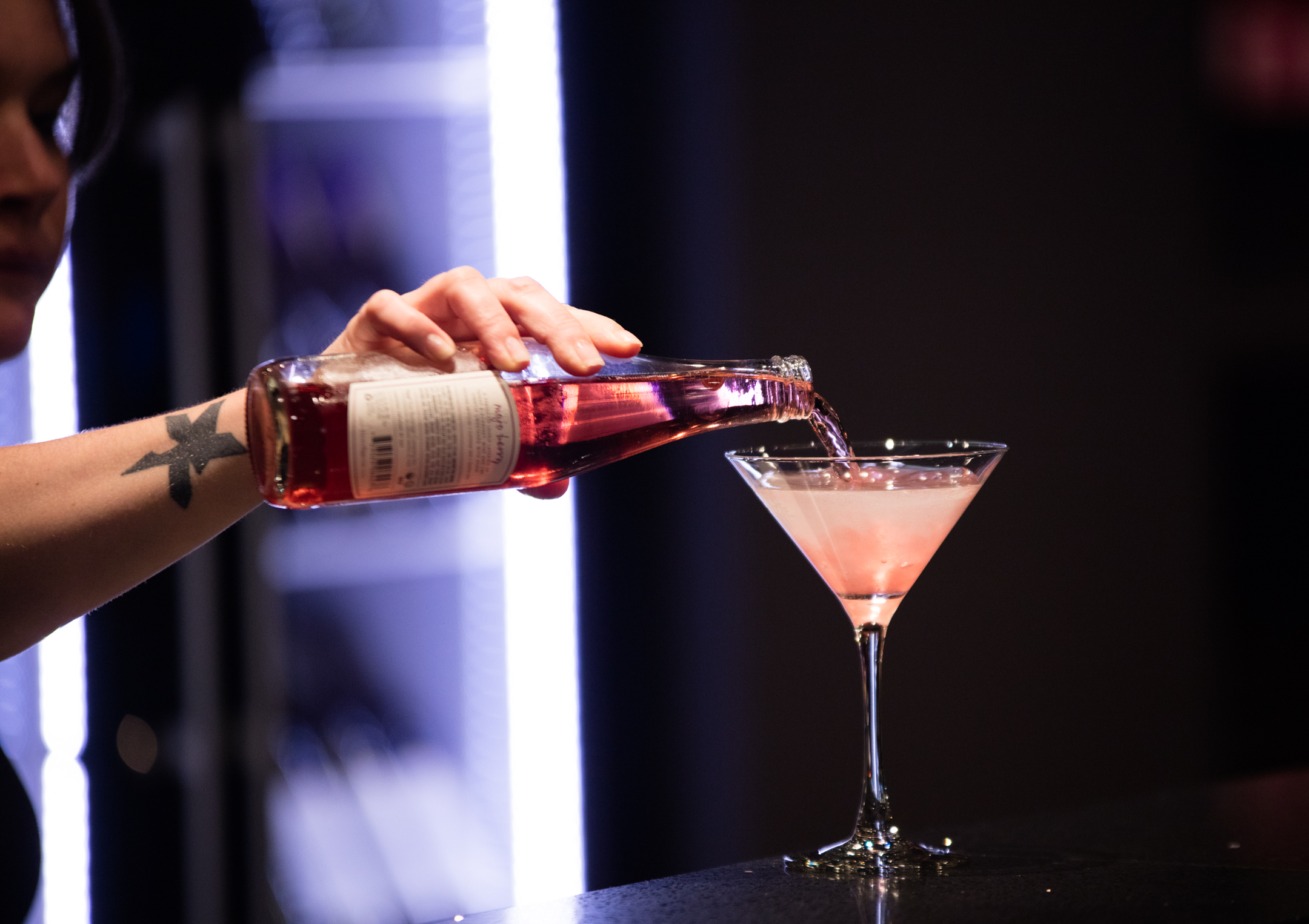 Easy, Breezy Lemon Lime Spritz
• Juice of ½ lemon
• Juice of ½ lime
• 1 tsp minced ginger
• 12 oz. sparkling water
Before class, mix the lemon, lime, ginger and water, and pour into a thermos. Add your ice cubes and fresh fruit garnishes in the studio. Fresh strawberries work great with this summery drink.
Rosemary Raspberry Remix
• Juice of ½ lemon
• 1 sprig fresh rosemary
• ¼ cup raspberries
• 12 oz. sparkling water
Using a heavy spoon or muddler, break down the rosemary and raspberries. Pour in the lemon juice and water, then strain the mocktail into your thermos. As desired, add ice and fruit garnishes once you get to the studio!
Minty Limeade
• 1/3 cup mint leaves
• 1 oz. honey
• Juice of 2 limes
• 12 oz. sparkling water
Muddle the mint leaves with the honey. Add your lime juice and water; keep in a thermos, pack some ice, and head to the studio. Blueberries are a fantastic addition to this drink, and can be used either as a garnish or muddled into the mix.
Shortcut Sangria
• 1 fruity tea bag – pick a punchy flavor like berry, pomegranate or pineapple
• 1 flowery tea bag – rosehip or hibiscus work best
• Fresh mint leaves
• ½ cup mixed fresh fruit – orange, lemon, lime and cherry are the best picks
• 12 oz. hot water
Brew both tea bags together in the hot water, then leave the tea in the refrigerator to chill. Once cool, pour it over the mixed fruit and mint. Transfer to thermos; add fresh fruit garnishes in studio.
So who needs wine? Pick a light, fun mocktail and enjoy your paint and sip night out just as much!