Best Comfort Foods for Paint and Sip Classes
There's really nothing you have to do to prep for paint and sip class, but your friends or family members aren't going to turn you down if you offer to bring homemade snacks. Especially these warm, decadent foods that are perfect for cold, wintry days. They're also perfect for paint and sip, because they're easy to pack up and easy to eat without mess.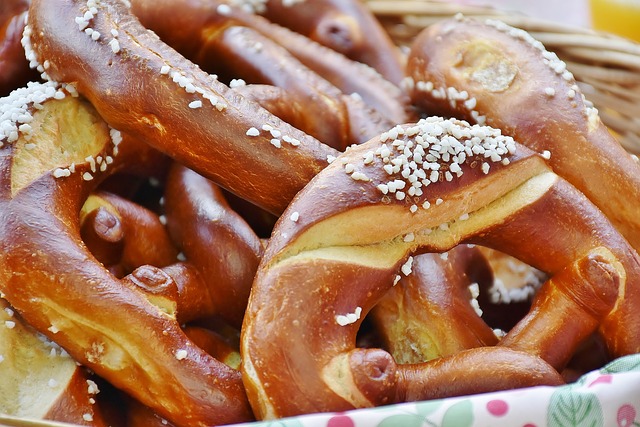 BACON WRAPPED DATES
These mouthwatering treats have several variations. Start with pitted dates, and stuff them with almonds, sausage, prosciutto or cream cheese. Cut thin strips of bacon in half, and wrap around the stuffed dates. Secure the bacon with a toothpick. Bake at 425 for 15 minutes, turning the dates over halfway through.
MALL-STYLE PRETZELS
Your friends will love you for showing up with these. Don't forget to bring different mustards for dipping! They're easy to make from scratch if you don't mind waiting for the dough to rise. Here's a good recipe for mall-style pretzels:
http://allre...all-pretzels/
Of course, you could always cheat and buy the frozen boxed pretzels. No one has to know.
BACON STUFFED MUSHROOMS
Start by cutting the stems off button mushrooms. Dice the stems, but leave the mushroom caps whole. Cook some bacon strips, then crumble the strips. Leave the bacon grease in the pan, and add the chopped mushroom steps and some chopped garlic. Cook these for about two minutes, then mix with the bacon bits and a generous dollop of cream cheese and chives. Put the whole mixture inside the mushroom caps, and bake at 375 for 20 minutes.
STUFFED JALAPEÑOS
Cheese, bacon and peppers in bite-size format? Heaven. Especially for beer drinkers, as anything jalapeño-based tends to go well with beer (ales in particular). This treat is usually made on the grill, but we found an equally taste version that's made in the oven, available at
https://www....28983186.html
CRESCENT PIZZA ROLLS
There's nothing stopping you from bringing a large pizza into the studio (we have counter space for it so you don't have to stack your paint supplies on top of it). However, if you want something a little different (and frankly, cuter), then give crescent pizza rolls a try. Buy an ordinary can of refrigerated crescent roll dough. Unroll the triangles, and top each one with a couple pepperoni slices and a couple cubes of cheese. Roll them up and bake them at 375 until golden brown, about 12 minutes. Bring marinara sauce for dipping!
EAT, DRINK AND BE MERRY
Bring your favorite people and favorite treats to Pinot's Palette for a night you'll never forget. Some locations are BYOB and others have a stocked bar inside!