Corporate Team Building Activities for Summer
Depending on where you live and where you work, summer means a couple things: The end of the fiscal year, and hot weather.
The first usually means there's "use it or lose it" money to spend for your office or department (lucky you). And that means it's a perfect and practical time to plan a summer team building event. The second means your team building options aren't going to involve trust falls in the woods or barbecues in the boss's backyard. (Heat, humidity and a healthy insect population aren't working in your favor.)
So, we've rounded up some of the best indoor team building event ideas for summertime bonding.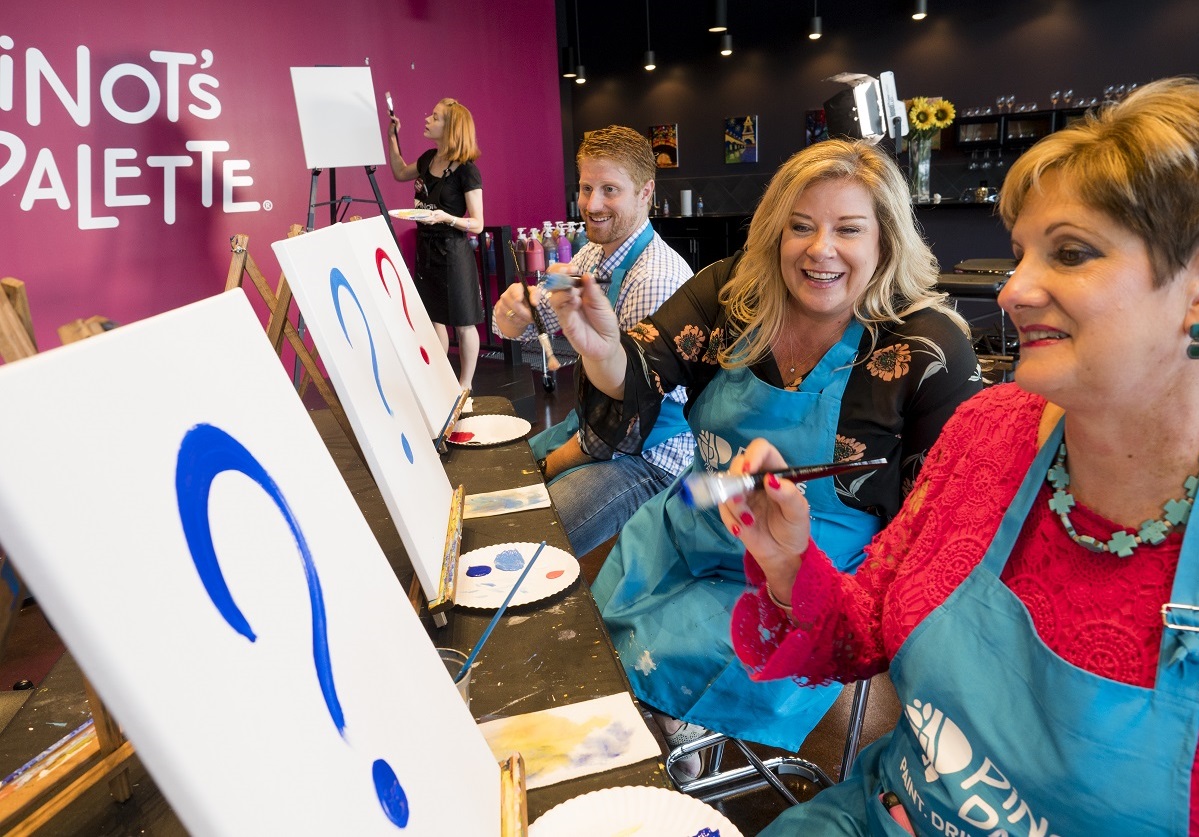 INDOOR SPORTS
Dodgeball tournament, anyone? If your team members enjoy athletics, a visit to an indoor rock climbing facility, batting cage, or trampoline gym is a fun way to let off steam.
Consider the personalities on your team carefully before committing to sports. Highly physical activities can be a nightmare for people of certain activity levels and temperaments. If you like the idea of indoor sports and games, but your gang isn't up for something high-impact, try a visit to a Top Golf or the local bowling alley. If you're lucky, there might even be an indoor "skydiving" place like iFly near your city, where your group can experience the feeling of a free fall without any of the risk of jumping out a plane at 15,000 feet.
PLAY DETECTIVE
A mystery dinner theatre, scavenger hunt, or escape room is a fun way for diverse personalities to put their problem-solving skills to good use. All these ideas require participants to think critically and follow clues to complete the activity, giving your team a chance to indulge their competitive side and have a good time in the process. An escape room takes more teamwork than the other options, but all of them will offer a chance for plenty of conversation and bonding.
EXPLORE THE ARTS
Explore your team's artistic side with a hands-on artistic pursuit. Pinot's Palette hosts "no art experience required" guided painting events that cater to diverse personality types and company cultures. Event options include jigsaw murals, self-guided painting, collaborative paintings where participation is optional, mystery paintings and more. With catering and even bartending available through many Pinot's Palette studios, corporate painting events offer a little something for everyone.
Does your group have gourmet tastes? Sign them up for a class at a culinary school to learn to some new kitchen tricks. Some locally-owned pizza places even offer pizza making classes for groups during their off hours. We've even seen craft cocktail bars offer afternoon sessions where their pros teach groups the tricks of the fancy cocktail trade. Learning something new and being creative is a great way to get people to open up and let their guard down.
EMPLOYEE ENGAGEMENT MAKES A DIFFERENCE
Team bonding, employee appreciation and employee engagement with their team and with their company are all proven to boost employee satisfaction and retention. Never underestimate the power of a well-planned group outing.