Best Venues for Corporate Events
The words "corporate team building event" tend to get one of two reactions. There are the happy memories of getting closer to colleagues and work friends in a relaxed, creative environment. And then there are the shivers some people get when they recall dodgy trust falls inflicted on them by uninspired leadership teams.
Which experience are your employees getting from your corporate events? By putting some
thought and creativity into your company's next team building event, you can get more happy memories and fewer shivers. The easiest way to do this is to focus on activities and venues that break away from stuffy corporate environments.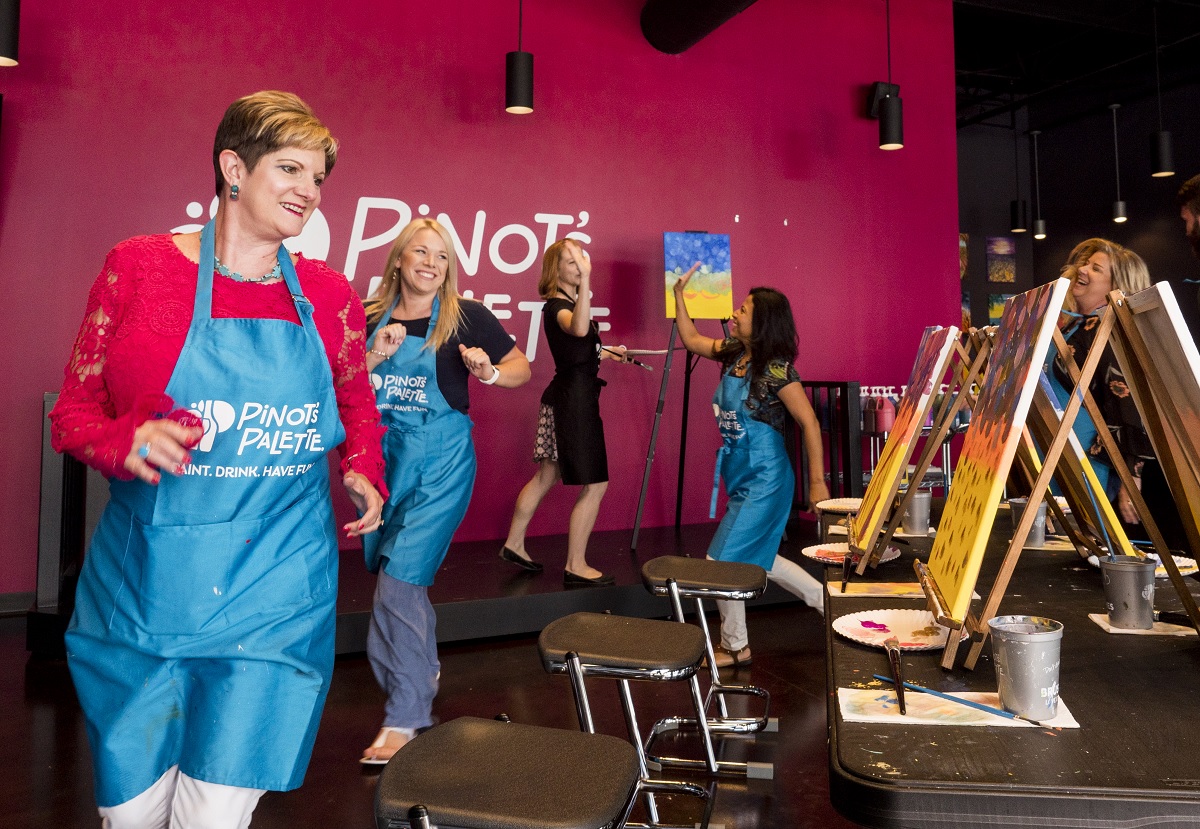 The venue suggestions below are fun options for even the most diverse companies. And they're unique enough that your company probably hasn't done all (or any!) of them yet. These corporate event venues will have your employees looking forward to corporate events, instead of calling in sick.
ESCAPE/PUZZLE ROOM
These ingenious little businesses have grown exponentially in recent years. So much so that they can be found in virtually any moderately-sized city. Themes vary from room to room, but the concept is simple. A small group (typically two to 10 people) is placed in a locked room and given an hour to either escape that room or solve a puzzle within the room.
Why It Works:
Colleagues that might not say two words to each other during normal business hours suddenly find themselves exchanging ideas and working together to implement them. The nature of the game encourages teamwork and out-of-the-box thinking, two elements your employees will ideally bring back to their work. If you have 10 or more people, you can split them up into multiple teams and offer a prize to the group that escapes the room or solves the puzzle the quickest.
MYSTERY DINNER
Though mystery dinner theaters have been around a long time, many companies have rediscovered them as a fun team building activity. While there's something distinctly vintage about the idea of a mystery theater, many of these venues have freshened up their offerings with new and exciting themes that appeal to modern tastes and sensibilities. As with escape rooms, your team will be asked to work together over the course of their meal to solve a mystery. Unlike escape rooms, that mystery is formulated by improv professionals who will guide the experiences and keep your employees laughing with every twist and turn.
Why It Works:
You get to treat your team to a fine meal while putting their collaborative and problem-solving skills to the test. Best of both worlds! A mystery dinner theater is an excellent choice for managers who wish to encourage teamwork and creativity, while providing a charming and relaxed environment where friendships can form.
KART RACING
Kart racing facilities have also enjoyed a recent burst in growth and sophistication. Some are so sophisticated that their courses resemble miniature Formula One tracks, complete with tire-bolstered bumpers and burnout marks streaked across the asphalt. None of this is to say, however, that kart racing is only for the speed freaks on your team. On the contrary; the safety precautions at these facilities make them an excellent choice for any company looking to inject a little adrenaline into their team building exercises.
Why It Works:
Kart racing is an accessible activity for lots of personality types – not just the competitive or athletic ones. Though the focus here is more on individual ability, the fun your employees have racing for the finish line will help them bond in ways that traditional team building activities don't. As with the escape rooms, you can up the stakes by providing prizes to the most talented racers on your team.
PAINT AND SIP
If the members of your team are creatively-minded, they'll love the opportunity to relax for a few hours with some paint, an easel, and a nice glass of wine. That's just what businesses like Pinot's Palette offer: a place for your team to get to know each other over a drink or two (always optional) while expressing themselves artistically under the guidance of a trained professional.
You can rent out the whole studio, or book a private room within the studio. Every detail of this creative team building event is tailored to the needs of your team, including the painting. Perhaps you'd like to give everybody the chance to create their own masterpiece; or maybe your team prefers a rowdier painting session where they move from canvas to canvas, creating shared works of art; or maybe everyone works together on a giant collaborative painting that you can hang in the office lobby.
Why It Works:
Paint and sip jives with lots of personalities. It encourages conversation and laughter without putting anyone on the spot. It gives people a creative outlet without requiring any certain level of artistic skill. It relieves stress while allowing people to be as outgoing or as chilled out as they want. And in many cases, the finished canvases turn into office décor that remind your employees of the fun they had and the skills they learned.
FIND A VENUE FOR YOUR NEXT CORPORATE EVENT
Spend some time thinking about your employees' personalities and how to best bring them all together. With some thoughtfulness and creative thinking, your corporate events can go from "ugh" to the buzz of the office.
Learn more about organizing an activity that every team member will love! Contact your local Pinot's Palette: They'll help you figure out how to best bring your employees together and give them an experience they'll always remember.
Share Convince Your Boss to Do Paint and Sip | Team Building Event Details