Your Year, Your Rules
With the new year reminding us to be the best version of ourselves, we want you to break away from the norm and embrace the unique… and yep, that might mean coloring outside the lines.
We get a diverse crowd in our studios. People who haven't held a paintbrush since grade school, and people who were art majors in college. Classes are structured so no one feels left behind and no one feels boxed in, and to bring out the creative expression in everyone!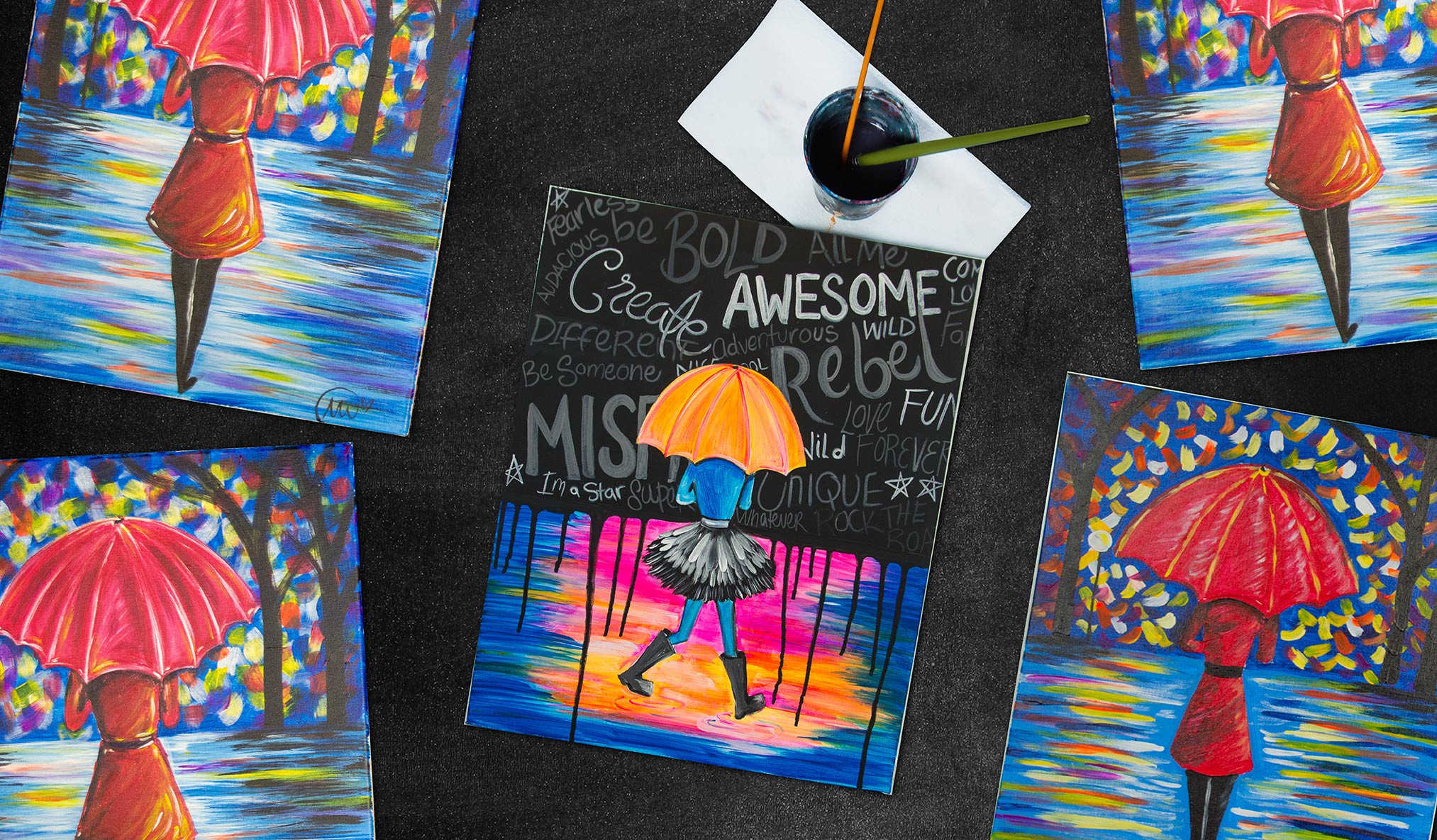 Next time you come to the studio, don't hesitate to veer away from your instructor's steps and do your painting your way! Some expressions you can try are…
• Design your own color palette instead of using assigned colors
• Paint a dark and brooding sky instead of a sunny one
• Experiment with a different brushstroke, like long, lazy strokes or the small, gritty dots of impressionists
• Use a straight edge to make an ordinary painting into a geometric abstraction
• Go more cartoonish or more realistic, depending on your style
• Mimic the masters: Try Picasso's cubism or Lichtenstein's tiny dots
• Experiment with outlines around the major components in the painting
• Paint only in monochromes
If you're not comfortable with a lot of experimentation, start with a little bit at a time. Maybe all you do in your first class is change up some colors; but by February, you'll be bold enough to paint in a style all your own.
One last tip: Utilize your instructors. Ask them for creative advice, ask them what happens if you try a certain technique on your canvas, and absolutely ask them stupid questions about painting. They're there to make sure you have the experience you want to have, whether that's ultra-creative or strictly by-the-book!
The only rules are those you choose to follow. Be bold, be different, be YOU.
Share Start experimenting! Check out your studio's schedule.