Summer Boredom Busters for Kids
Whoever wrote the song "Lazy, Hazy, Crazy Days of Summer" obviously didn't have school-age children. Summer with kids is anything but lazy. Finding ways to keep them occupied and out of mischief is a constant struggle! Here are a few of our favorite summer boredom busters for kids.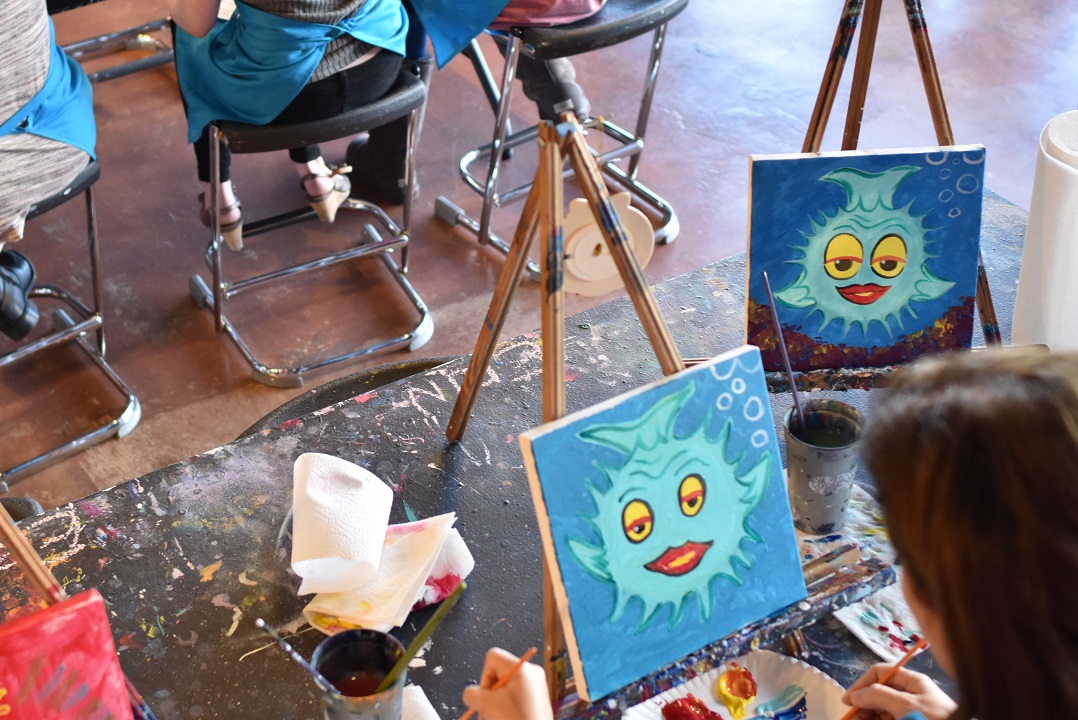 WET AND WILD
Time to stock up on sunscreen. Yeah, maybe you'd rather stay in the AC, but sometimes you just have to embrace the season! Create summer fun and lifelong memories with a trip to the nearest water park, beach, or theme park. If you aren't lucky enough to live near any of these, or if your kids are too young to embrace them, there's always the neighborhood pool, a slip 'n slide in the backyard, or a splash pad at a local park.
Splashing in the sun and zipping down water slides are childhood summer classics! Plus, the promise of a repeat trip makes for an excellent incentive to behave on those long, boring indoor days.
LEARN SOMETHING
It's the zucchini bread of kids activities: Sneak some serious education into their summer fun! Plan regular field trips to museums near and far. It's a fun way to stay busy indoors when it's too hot to function outside. Even better, it'll help keep your kids' brains sharp and curious.
Dinosaur skeletons at the natural history museum, colorful paintings and sculptures at the art museum, fuzzy and scaly animals at the zoo, and hands-on science at the children's museum. The summer is long for parents, so there's time for all of it!
And don't forget the smaller, oddball local history places. Art Car Museum? Local Historical Society Collection? Why not! Many museums offer specials during the summer where kids are free on certain days of the week, so wherever you decide to go, check out the website and plan in advance to take advantage of these deals.
BOUNCE OFF THE WALLS
Indoor play options abound in most medium-to-large cities, if you know where to look for them. There are inflatable play places, trampoline parks, laser tag, go cart tracks, indoor rock climbing gyms (a great option for older kids and teens) and arcades. If your kids are little, even a visit to a fast food restaurant play place is exciting!
Let your beloved offspring run wild and burn off some energy on somebody else's turf! You'll have less cleanup to worry about and the kids will enjoy the change of scenery. Maybe you'll luck out and get a few minutes of solitude while they play.
PAINT STUDIO FOR KIDS
To let out some creative energy and build up artistic confidence, your family can participate in a variety of kids painting classes. Paintings and instructions are tailored to kids' interests and attention spans. Many kids painting classes are a family affair, with canvases and paints for Mom and Dad too.
Open studio days allow families to come in and paint at their own pace – a great option for creative children who are better at doing their own thing than they are at following step-by-step directions. To get the details on how kids painting classes and summer painting camps work, get in touch with your local Pinot's Palette studio. Schedules and offerings vary by location. Search all locations here:
https://www....com/locations