Fundraising Locally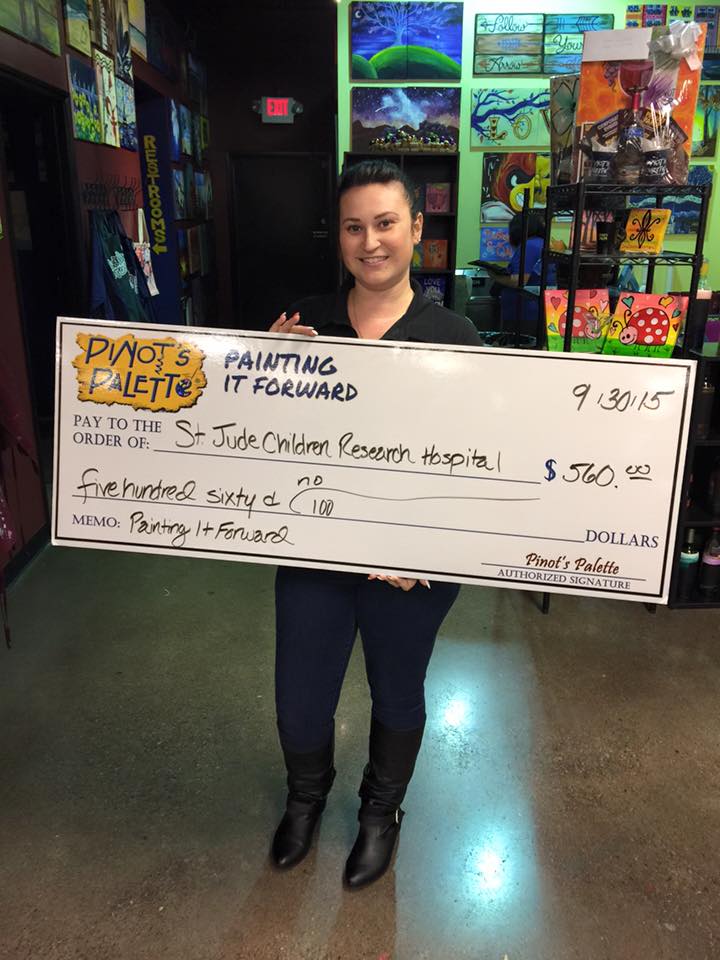 Spring is here which also means so is the season of fundraising! Senior trips, proms and summer camps are all asking for support and contributions. Your local Pinot's Palette can help you out on this one. Instead of spending hours hitting the pavement, baking 500 pies and taking catalogs to work, you could just have a party.
Pinot's Palette has a great platform called Painting it Forward. We base our seat prices on a sliding scale so that you can earn extra revenue! Yes, it is that easy.
Step 1: Call your local studio
Step 2: Email your database
Step 3: Come Paint. Drink. Have Fun.